It's the opposite of spring cleaning: fall organizing. By putting in play three essential concepts, Martha Stewart says every house can be organized and ship-shape as the school year begins.
Concept #1: Create a command center.
Every house needs a place that's designated to help keep kids and parents organized. It doesn't matter what size the space is, but creating a command center on a desk or in a nook can be the key to family sanity.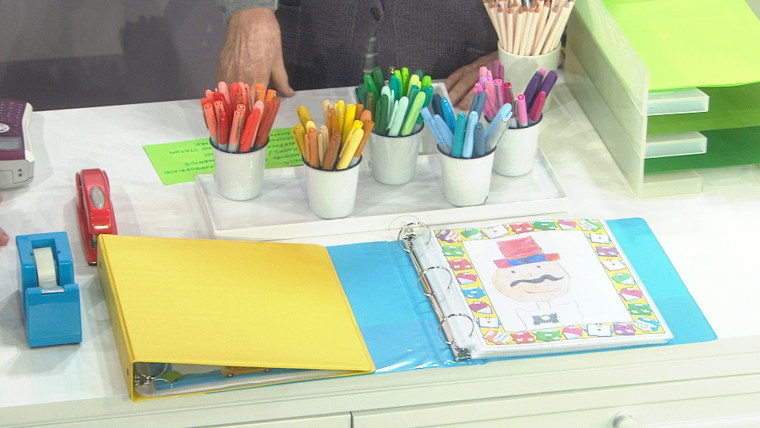 Begin by designating bins for each family member and for specific items. For example, each student should have their own homework bin, filled with age-appropriate school supplies. It's a great solution that alleviates always searching for pencils, a sharpener, ruler, notebook paper and other everyday necessities. (And by all means, use a label maker to name each bin. They are one of Martha's most favorite organizing tools and are available at most office supply stories.)
Other bins can be labeled to be a catchall for other things, such as instruments, gym sneakers, electronics and library books. You could also keep a check list in this area so kids can do an inventory each day.
The command center should have pegs for book bags and a desk where each child should have their own binder. This is where parents can file papers and artwork they want to keep, as well as an in/out box for other paperwork.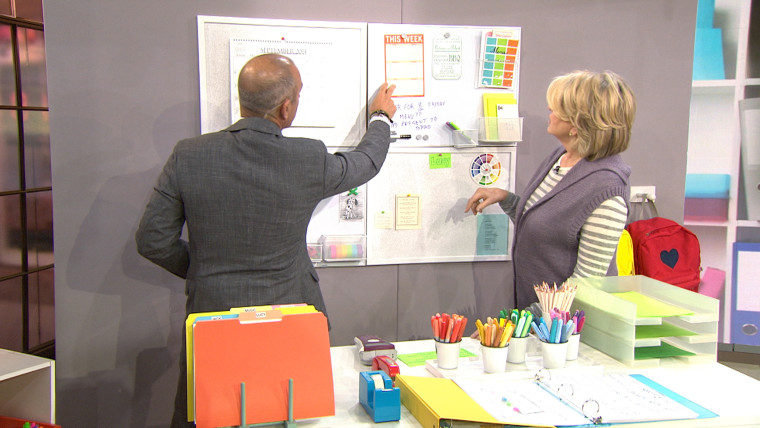 Concept #2: Designate a wall for organization.
Martha's idea for a command center wall includes a magnetic dry erase board/corkboard which holds papers, pins and mesh bins on it. One key to organization, says Martha, is to make sure there is a place for everything.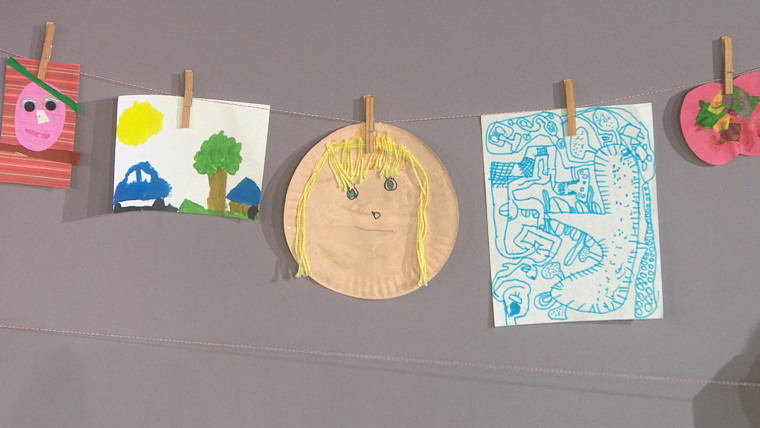 Concept #3: Create an art gallery.
What to do with all the gobs of artwork little kids bring home from school? Be your own curator and show it off on a simple, artwork clothesline.
Martha suggests using string, with push pins to hold it to the wall. Then hang the pictures using clothespins. It's the perfect way to display artwork and makes it easy to rotate every new piece that comes in.