Just one week after Jamie Otis and Doug Hehner announced on TODAY that they were expecting their first child, the "Married at First Sight" couple have revealed that Otis, who was four months along in her pregnancy, suffered a miscarriage.
The 30-year-old reality TV star shared the news herself in a heartbreaking Instagram post on Wednesday.
"Our Baby Hehner was just too beautiful for earth. I love him so much — ALWAYS will — and can't wait to meet him in heaven one day. Please pray for us," she wrote.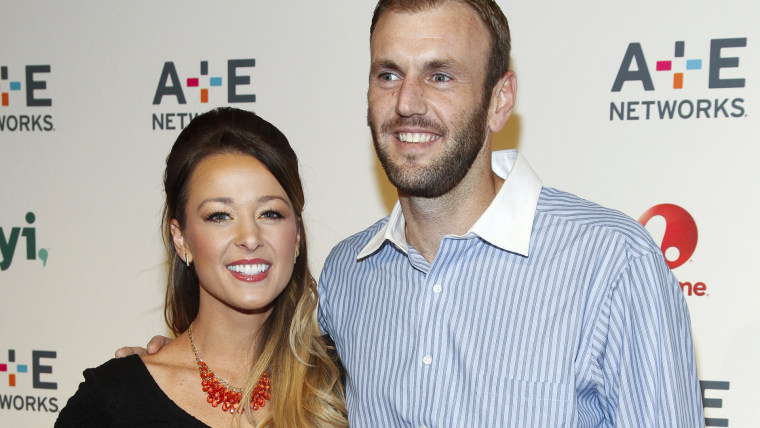 The couple met at the altar when they married in 2014 on the first season of the FYI reality series, and allowed cameras to document their domestic life on the spinoff "Married at First Sight: The First Year."
RELATED: 'Married At First Sight' couple: We're in love
Though the pair got off to a famously bad start, eventually they fell in love, bonding over their shared love of fun and their desire to be parents — though Hehner, 35, took longer to be ready.
"[Doug] had a pre-baby bucket list," Otis said last week on TODAY. "He had these crazy, wild adventures he wanted to do before we got pregnant, which was really smart because we weren't ready to have a baby."
Hehner revealed that couples counseling helped them both prepare for parenthood.
"When you're in the trenches and you make it out out together, you become stronger as a couple," he said.