It may not be the reality they envisioned, but on Wednesday, Jamie Otis and Doug Hehner made sure to honor the son they never got to meet.
The "Married at First Sight" stars took to social media to give an emotional tribute to their son, Jonathan Edward, on what would have been his 1st birthday.
"I imagine him up in heaven bouncing on clouds curled up in his Grandma Dot's arms," Otis wrote on her Instagram page, along with a sad photo after Otis' miscarriage in July 2016, just four months into her pregnancy.
The couple, who agreed to get married on the day that they met as part of their reality series, suffered the tragedy just one week after announcing their first pregnancy on "Today."
"Today he would have been one year old if he had ever made it to his due date...tomorrow we are buying a little one year old boy named Dylan Christmas presents in honor of our little boy Johnathan Edward," she wrote.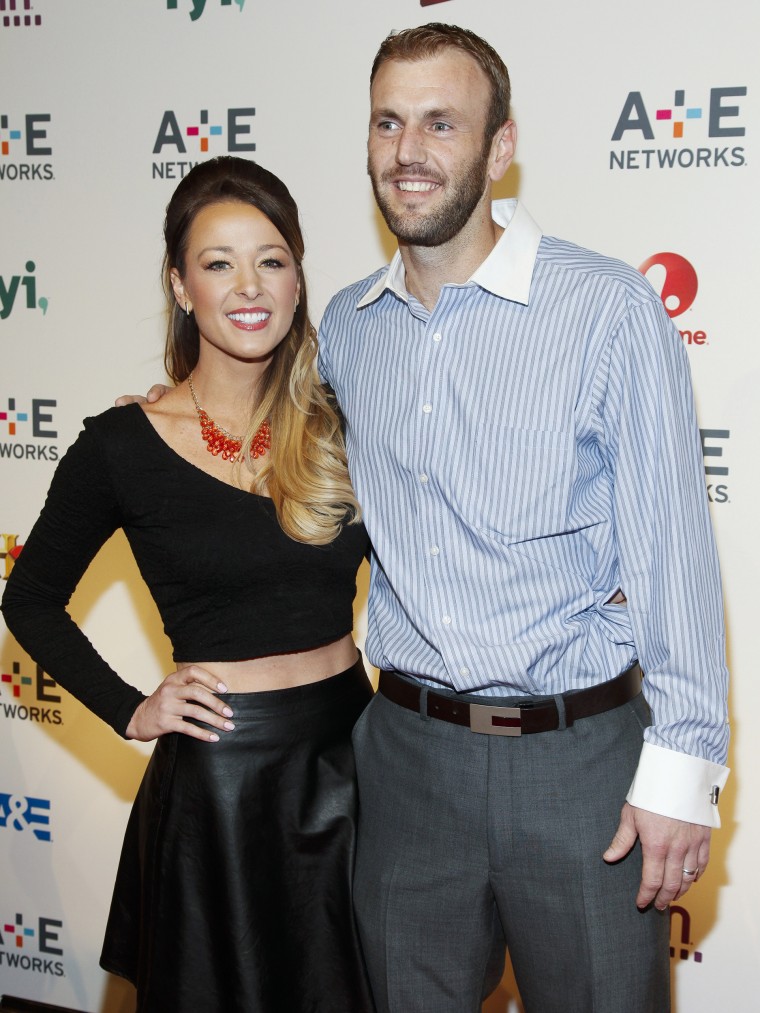 This is a bittersweet holiday season for Otis, 31, and Hehner, 36 — but it also marks the first Christmas season they're sharing with their new daughter, Henley Grace Hehner.
The budding reality TV star, who was born in August, will be the subject of a "Married at First Sight" spinoff series focusing on her family.
"Looking at Henley makes me wonder what he would have been like. Can't wait to meet in heaven again one day," Otis wrote in her post.