Joshua Newville and Emily Leehan may have gotten married in front of 130 of their closest family members and friends over the weekend — but it was Newville's 4-year-old son who stole the show.
In a video that's gone viral, the adorable boy, Gage, becomes overwhelmed and breaks down into tears of joy while his stepmom reads surprise vows she wrote just for him.
"I want you to be safe and to try your hardest and to be a good person," Leehan told Gage, who began to cry and ran into her arms.
She added, "I know that you and I will butt heads, except for right now. But I hope, with all my heart, that as you become a grown man, you will understand my methods and realize I've only done what is best for you and that I love you."
For more great stories to make you smile, be sure to like The Upside on Facebook.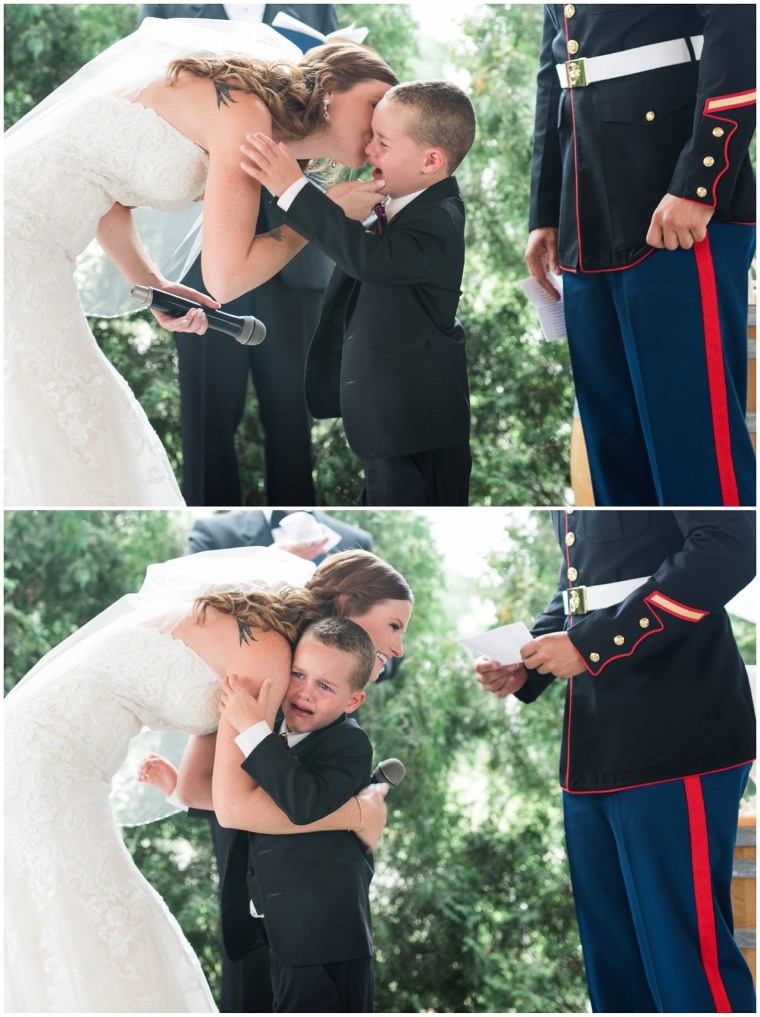 "The last thing that I hope you learn is that you are a very special boy," she said.
"You are so extremely smart, handsome and kind to others. You have helped make me into the woman I am today, and I may not have given you the gift of life, but life surely gave me the gift of you."
Newville, who is a sergeant in the Marines, told TODAY, that he too was trying to keep it together at the alter.
"I was thinking 'don't cry' and was just trying to comfort Gage," the 24-year-old said. "It truly means something when someone who has no involvement in creating Gage loves him as if she did. I was just very proud and happy and excited."
He described Gage as an animated little boy who "wears every emotion on his sleeve."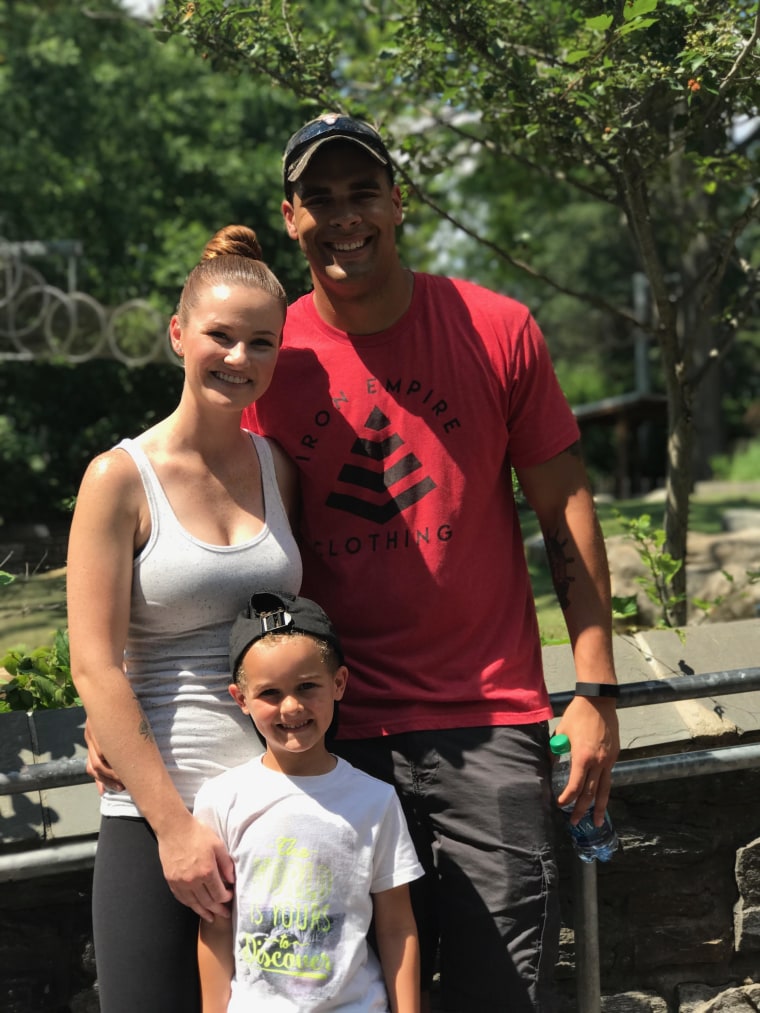 Newville and Leehan, a senior airman in the Air Force, met at the Joint Base McGuire-Dix-Lakehurst in Trenton, New Jersey, and have been dating for about three years.
Leehan said her wedding day at Quincy Cellars in Ripley, New York, was magical.
Gage, a huge Star Wars fan, again stole the show later in the day when he walked into the reception wearing a Darth Vader mask while the movie's theme song played.
"Overall, he stole the show for the whole day," Leehan said, laughing.
The newlyweds said they won't be taking a honeymoon right away because they're on active duty. They plan on returning to their base in New Jersey next week.
"Our main focus is on Gage," said Leehan. "And once we have some time, we'll do it."