Almost every time Staff Sgt. John York leaves the house, Priscilla York's heart breaks watching her son, Bryson, stare out the window and cry.
"They have an incredible bond," Priscilla York, 33, told TODAY. "If this happens when his dad leaves for just a few hours, I can only imagine how hard it's going to be when he leaves for deployment."
To soften the pain, Sgt. York, 30, decided to spend his 10 days of pre-deployment leave celebrating all of Bryson's favorite holidays early before heading off to service. It will be his first deployment since having his son.
RELATED: Navy dad returns home early, surprises kids by popping up in their Santa photo
The celebrations kicked off over Mother's Day weekend, which was then followed by Halloween, because yes, we're using our imaginations here!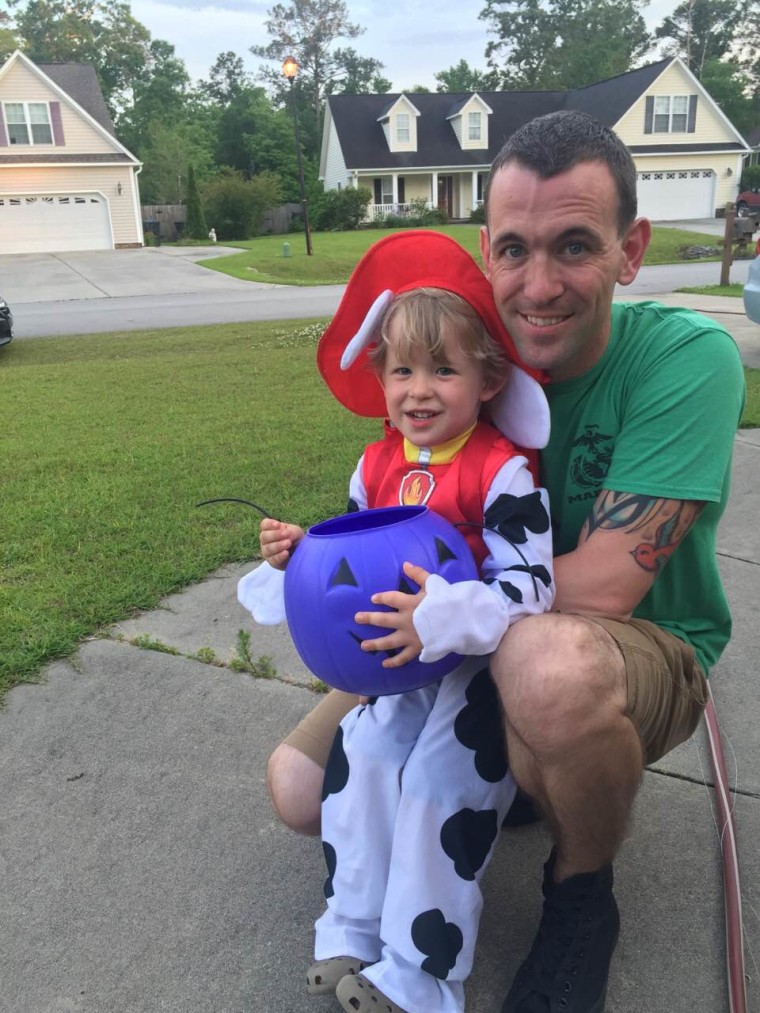 The Marine dad went to give every neighbor candy before taking Bryson trick-or-treating. No other kids were out collecting candy with him, but he didn't care. He had his "Paw Patrol" costume and his dad, and that's all he needed.
He also got Santa to come to their New Bern, North Carolina, home early so Bryson could wake up with presents under the tree, just like on Christmas morning.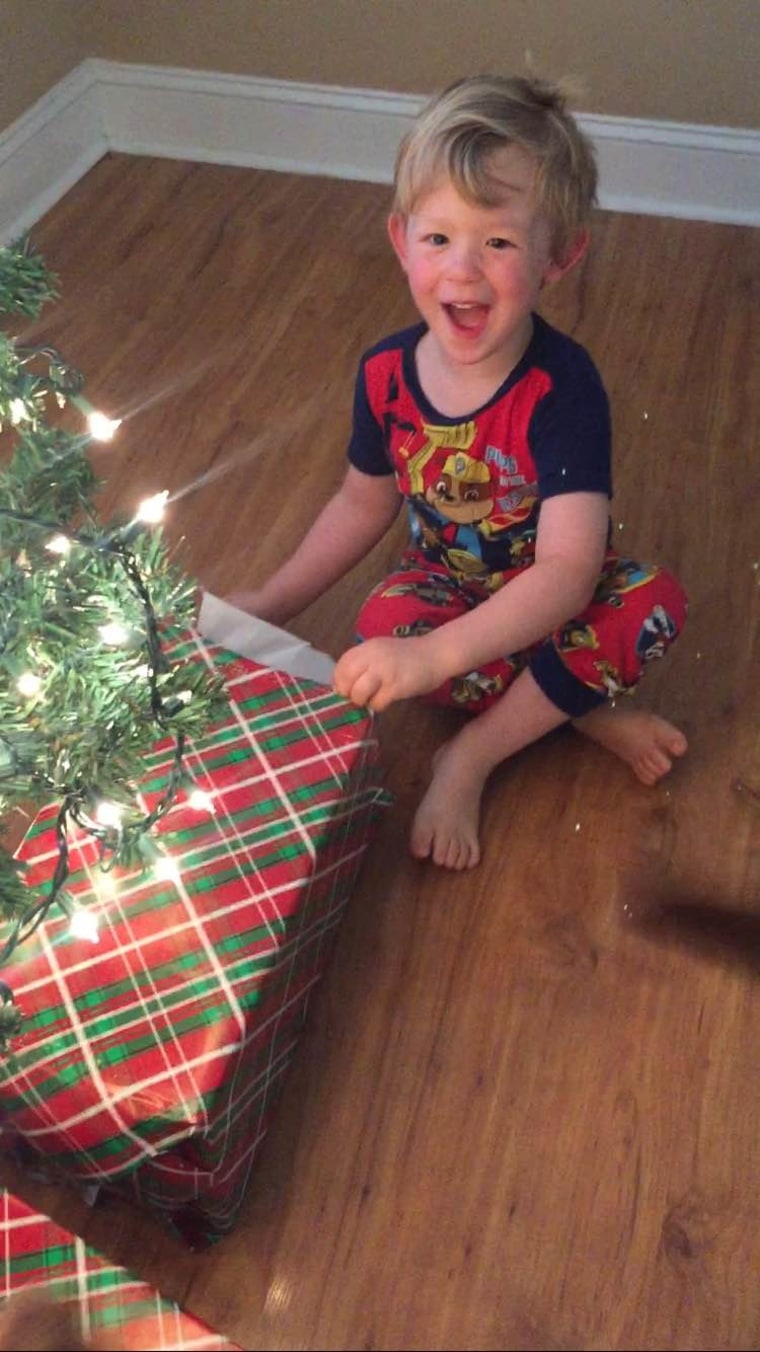 They even got to celebrate Bryson's 4th birthday a few weeks early, complete with a cake and brand new bike.
"The two of them had a blast taking the bike for a test ride around the neighborhood," York said.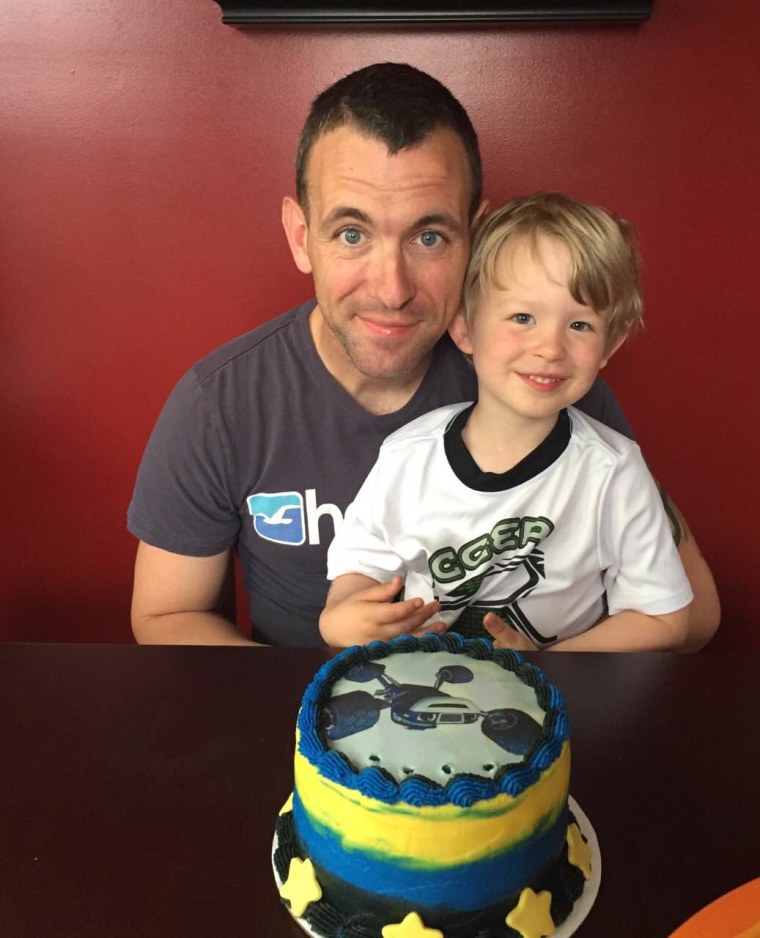 Holidays are a big deal in the York house.
Priscilla runs a company called Holiday Traditions, which specializes in holiday goods for kids. She also writes children's books, her latest being "The Funny Easter Bunny."
"When John came to me with his idea, it melted my heart," York said. "Since he did all the holidays early, I wanted to give him a really good Father's Day present."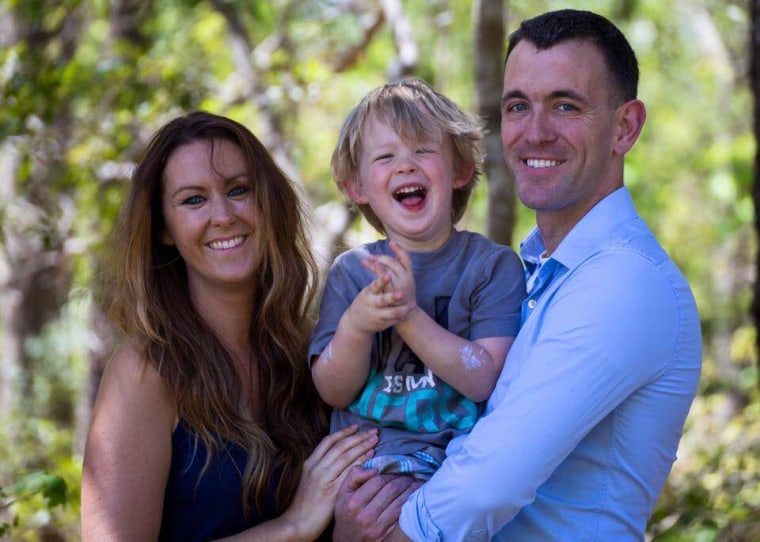 She decided to surprise him with a video compilation of all the early holiday celebrations. He was blown away when she gave it to him earlier this month.
"I swear he sat on the couch and watched it on repeat over 1,000 times," York said. "It's something he's going to be able to cherish forever."
RELATED: Pilot surprises son by captaining flight back from Army deployment
The father-son duo have a tradition called "seek adventure" that Sgt. York started with his grandfather. Seeking adventures can range from going on scooter rides to simply just running around the abandoned golf course in their backyard.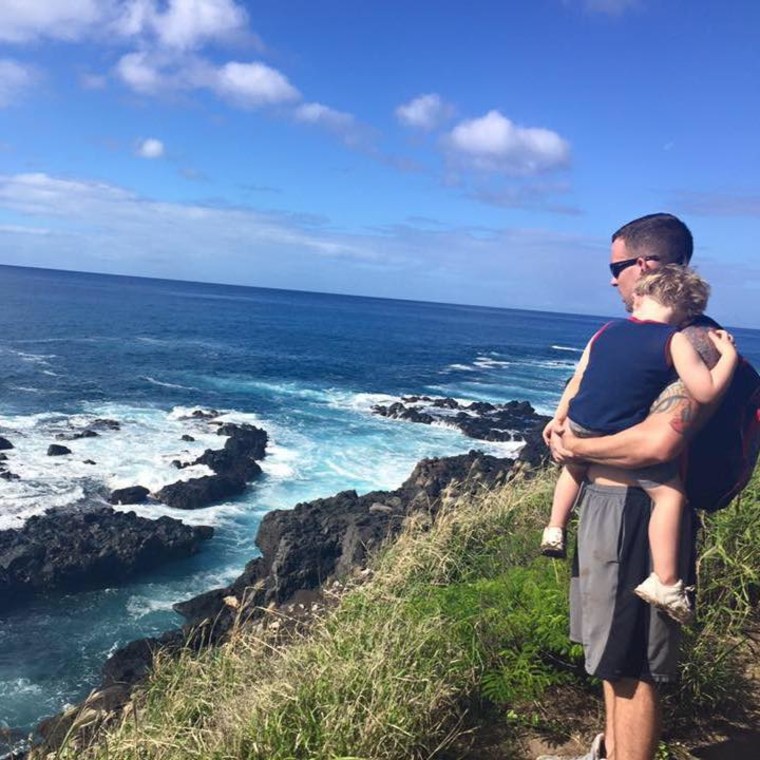 Bryson's all-time favorite "adventure" occurs every Sunday at the barbershop where his dad gets his hair cut.
Even though Bryson's mom cuts his hair, he still pretends to be grown up and sits in the barber chair next to his dad's.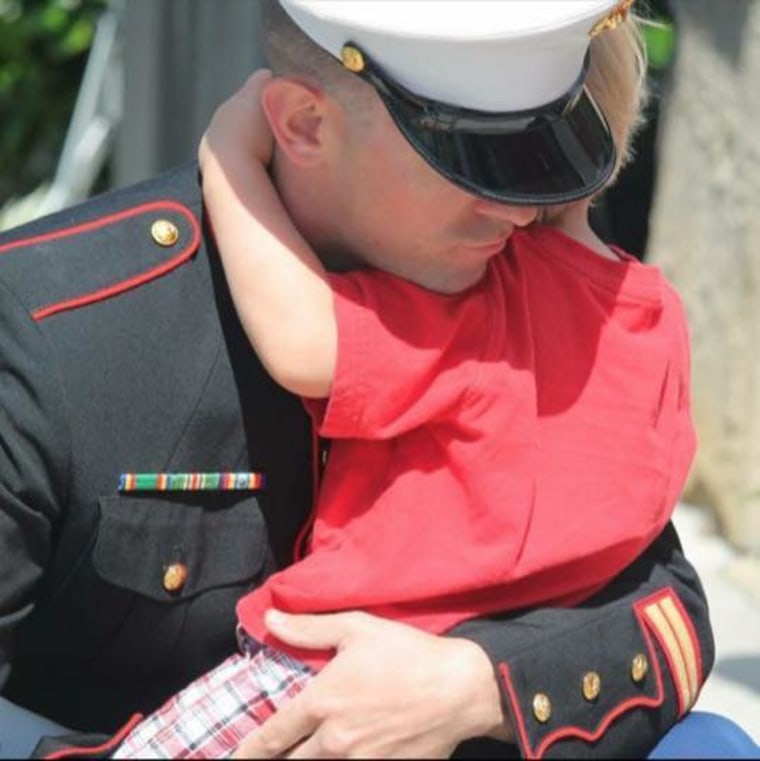 "When I tell him I love him, he'll say he loves me, but really loves his dad," York said. "They've got something truly special."