Now that she's shown the world how to properly fold clothes, tidy up every room in the house, and find joy in items as small as a pair of socks, decluttering guru Marie Kondo has tackled perhaps the messiest monster of them all: children's belongings.
Kondo skyrocketed to international fame with the book, "The Life-Changing Magic of Tidying Up," which helped straighten up disorderly households around the world.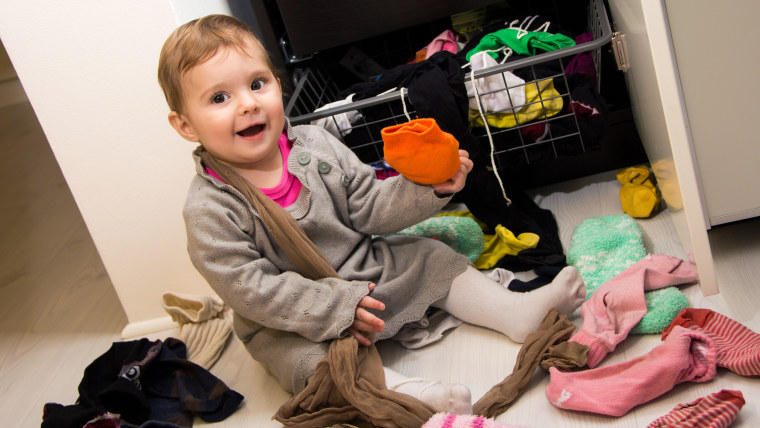 Then she had kids. Her oldest, now 2, is already trying to mimic her mom's style.
"I was surprised to see her putting books, stuffed animals and toys for playing house back in their place more precisely than I expected," Kondo told the Wall Street Journal in an article published Wednesday."She is also trying to copy me folding clothes, though I secretly fix them when she's not looking."
Kondo also has a 10-month-old daughter. And while she declined the Journal's request of a tour of their home in Northern California, where the Japanese author now lives, Kondo told the paper she continues to keep a tidy and orderly home.
That's mainly because she started to "Kondo" her older daughter the moment she learned she was pregnant with her.
"When we found out we were having a child, my husband and I went through a decluttering festival by reviewing things we had. And we discussed how much space—for example, how many drawers—we could give to our daughter," she said.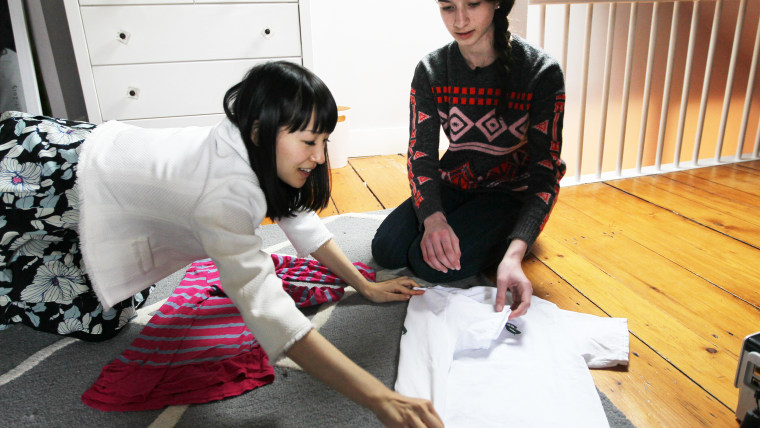 Kondo's method for tidying up stems from gathering up belongings from the same category into a large pile — and then picking up each one and questioning whether it sparks joy. If it doesn't, thank the item and toss it.
Kondo acknowledged that having children made her realize she needed to tweak her method for parents, although it's never too early to teach kids how to tidy up.
"You can let your children take on a challenge when they turn about 1 year old, after they learn how to walk," she said, explaining how her older daughter sometimes wields a mop and knows how to use a duster to get at hard-to-reach corners.
For the most part, Kondo now suggests that busy parents do what they can in stages, like tackling shirts instead of an entire closet. She also encourages parents to teach their children how to fold clothes, preferably starting with the easiest item: socks.
If you're so inspired to try Kondo's method, you can shop her books here:
These items were hand-picked by our editorial team because we love them - and we hope you do, too. TODAY has affiliate relationships, so we may get a small share of the revenue from your purchases. Items are sold by the retailer, not by TODAY.
The Life-Changing Magic of Tidying Up, $10, Amazon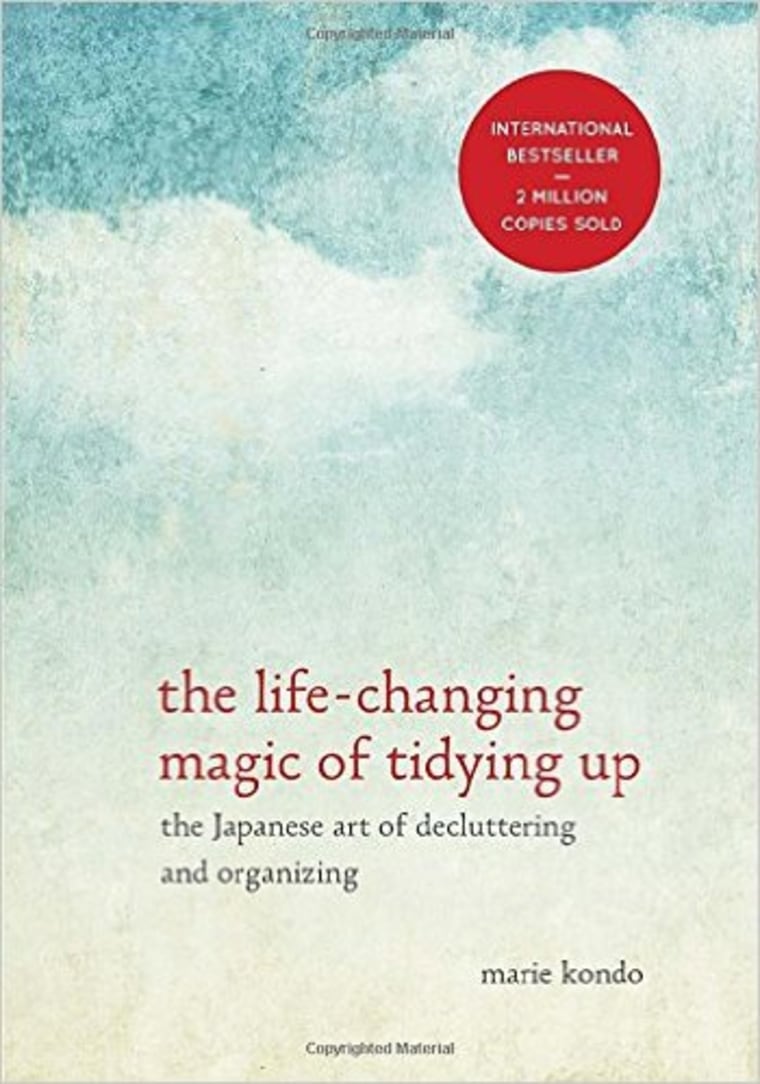 Spark Joy: An Illustrated Master Class on the Art of Organizing and Tidying Up, $13, Amazon