Last year was a landmark one for Maria Menounos.
After watching her mother battle brain cancer, the former E! News host learned that she, too, had a tumor. Then, just months after recovering from brain surgery, she ended 2017 on a high note by getting married to her longtime love, Keven Undergaro, on live TV.
Now Menounos is looking ahead to what 2018 will hold for her — and she's hoping that it might be a child.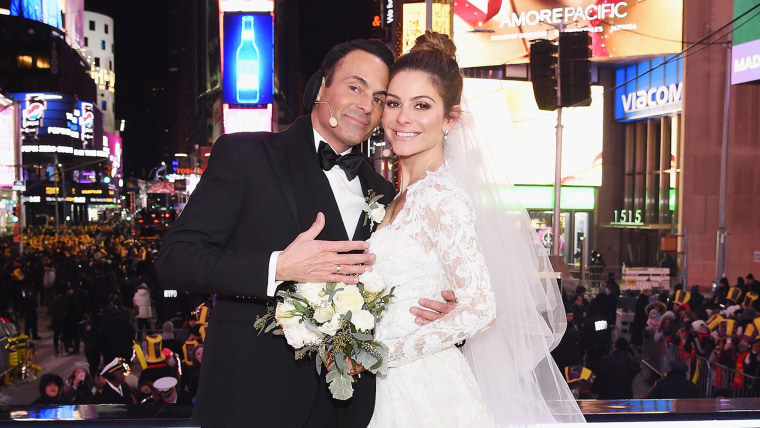 "God put this all on my plate perfectly," she told People about the major highs and lows she's experienced leading up to this moment.
She believes everything has come together now, and it's time to focus on creating a family. But Menounos realizes that it may not be an easy path.
"I need to work with doctors to see if getting pregnant is the smartest thing," she explained. "I do have some kids in the freezer, maybe we'll implant."
But the ongoing need for medical monitoring, the concern about possible regrowth of the tumor and Menounos' general well-being means that she and Undergaro might not be able to use IVF. So they're keeping their options open.
"We definitely want children," Undergaro told the magazine. "But I'm very concerned about her going through a pregnancy, and I would like to explore (using a) surrogate, because her body has been through hell. I want a baby desperately, but I don't want it to be at the risk of her health."
"We'll look into surrogacy," Menounos agreed, noting "God has a plan."
"I'll be due for an MRI to make sure nothing is changed and if it hasn't, then we'll weigh all the pros and cons and decide," she said. "It's hard. I really would love to have the experience (of pregnancy) once, but I feel like God is going to tell me."
And she's open to any message she gets.
In an interview with TODAY last summer, she said she considers the brain tumor to have been "a gift."
"I needed to change my life," she told Megyn Kelly. "I needed to change the way I did everything."