For dads across the country, Father's Day is an excuse to enjoy some bacon in bed. For the rest of us, it's a moment to reflect on the incredible parenting fathers do every day, from changing diapers to comforting heartbroken teens.
To celebrate these amazing men in our lives, we've gathered seven of our favorite quotes about fatherhood from the TODAY Parenting Team. Contributors shared stories of how their world has changed since becoming parents as part of the "Life Changes" challenge this month.
What memories of your dad or partner do you treasure? Join the conversation by becoming a member of the TODAY Parenting Team, and like our Facebook page for more heartwarming updates from TODAY Parents. Happy Father's Day!
1. "The man who taught me how to love" —Jenna Bush Hager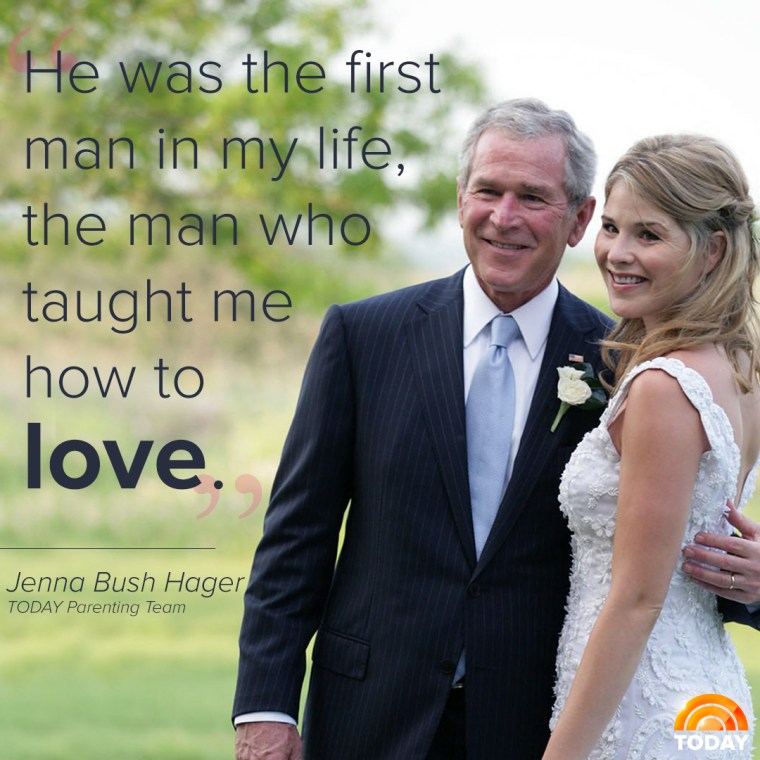 Sign up: Never miss a story about dads (and moms) with our TODAY newsletters
2. "The power of a dad... is unmatched" —Justin Ricklefs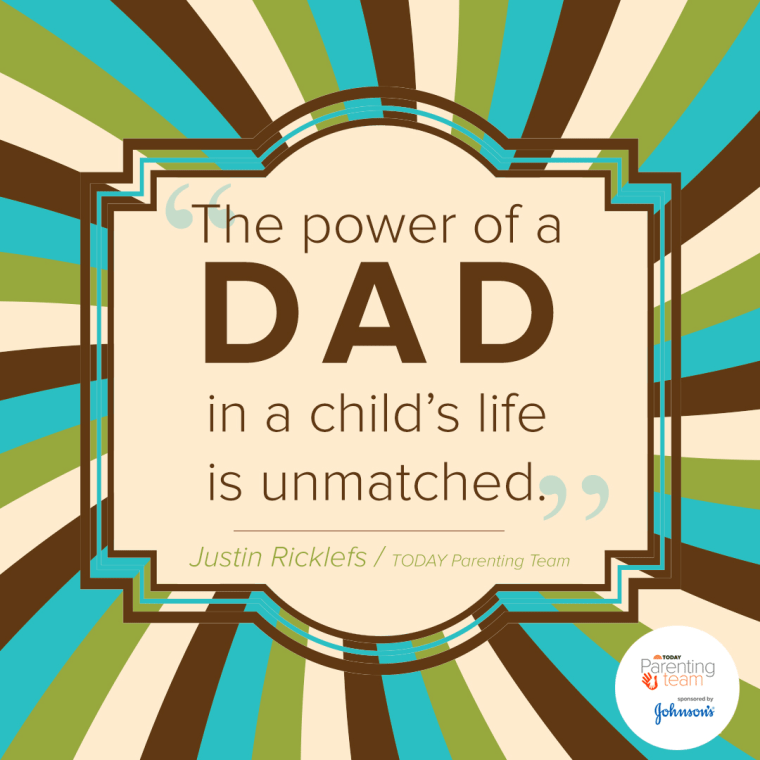 3. Dad's car is just "so much cooler" —Siri Daly (Carson's wife and mother of their three children.)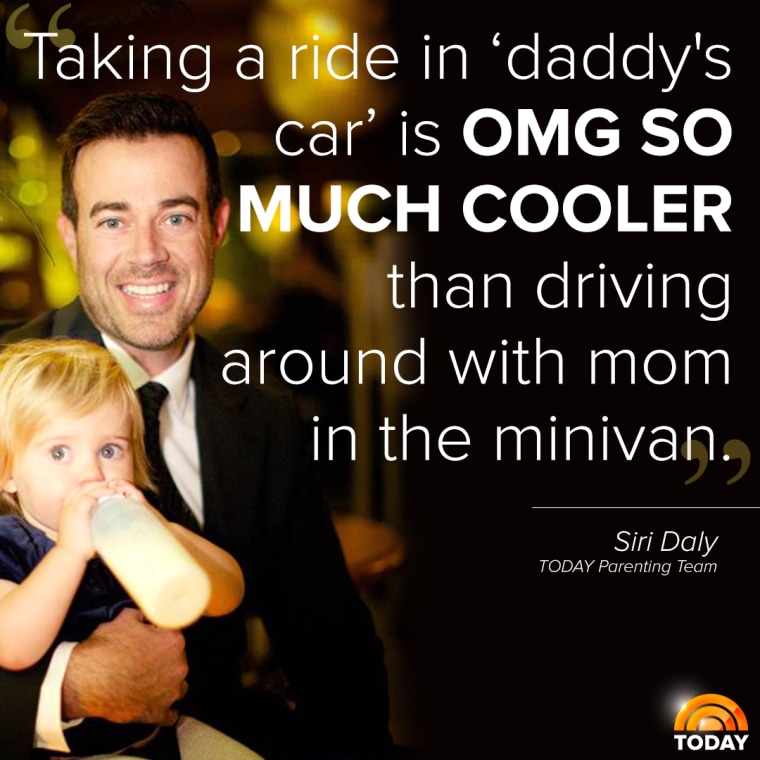 RELATED: 6 timeless quotes about parenting for Mother's Day
4. "My knight in pleated armor" —Thriller Mom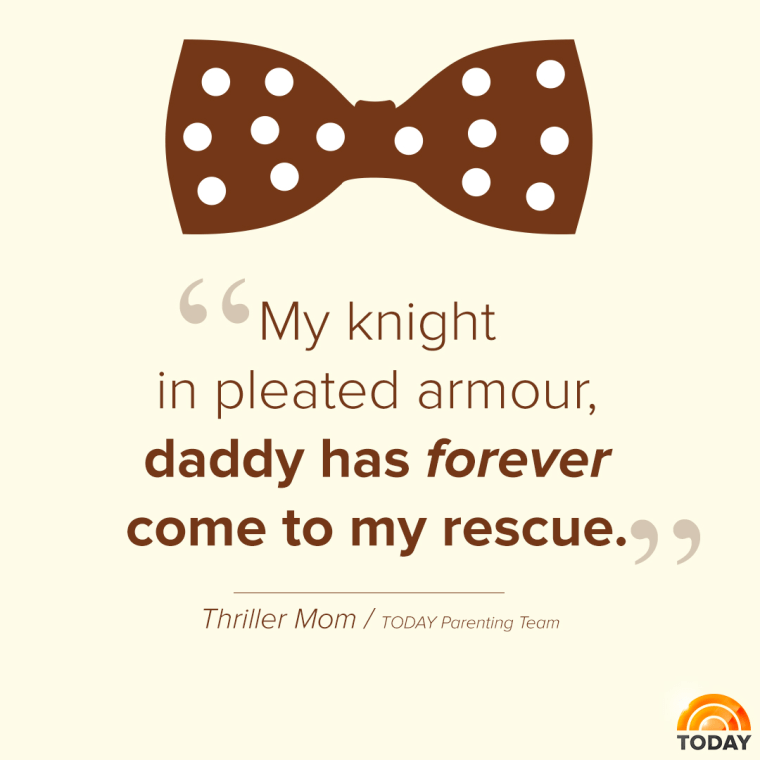 RELATED: 'This is my dad song': celebrate Father's Day with this epic dad anthem
5. Dad's real major: "fort building" —Amanda Mushro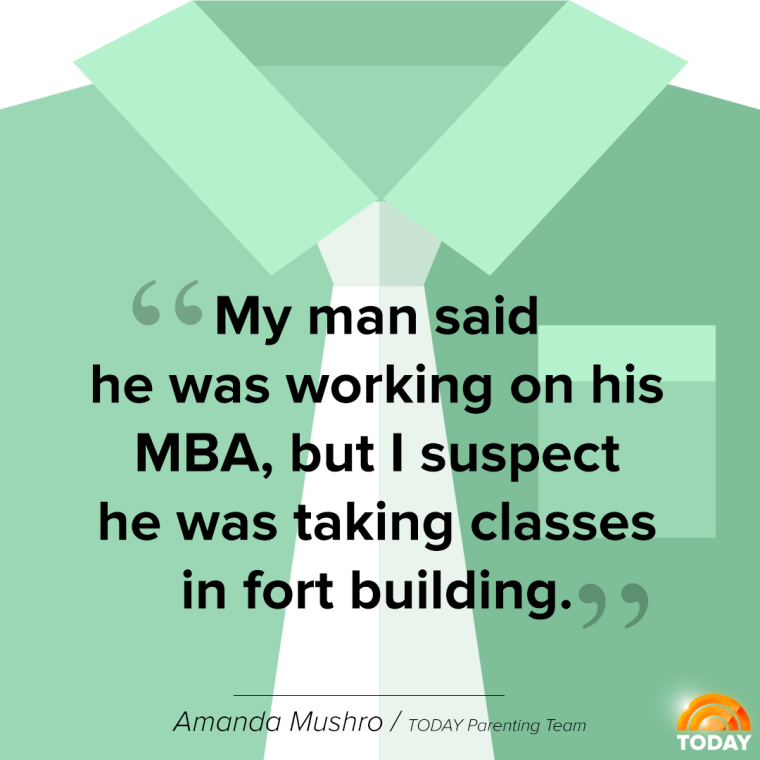 6. "He turned into more of a man" —Jordan McMillen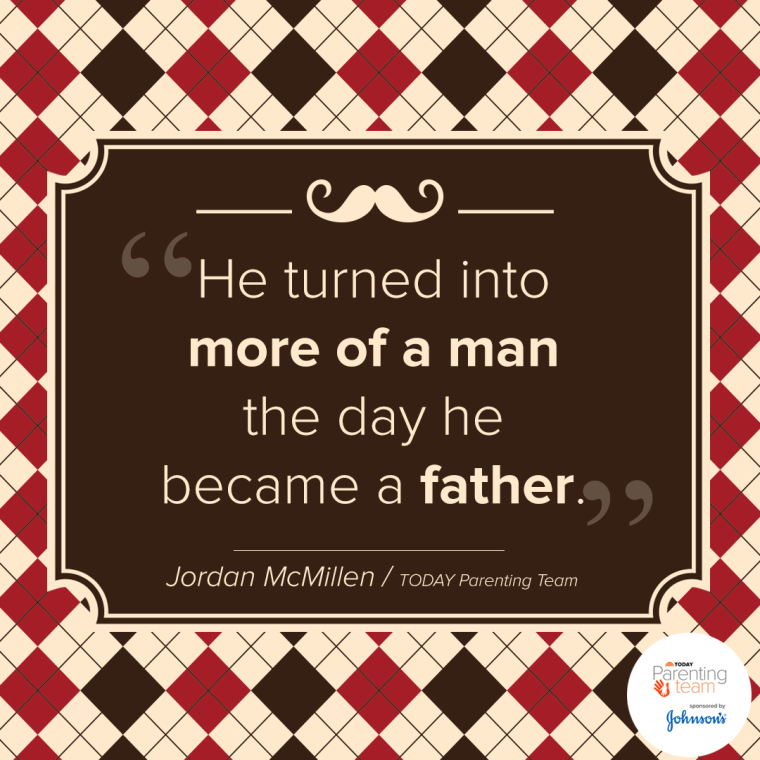 RLEATED: From a single mom on Father's Day: 'I don't need another card'
7. It may not be Mommy's way, but it's our way —Doyin Richards