/ Source: TODAY Contributor
What "Wonder Woman" did to empower girls, New Yorker Frederick Joseph is hoping the new Marvel Studios movie "Black Panther" will do for young children of color — and for that reason, he is determined to make sure as many of them as possible see the film.
The 28-year-old marketing consultant is not a father yet, but he is excited about "Black Panther" — which will hit movie screens next month — because the movie features a black superhero, T'Challa, who returns to his home after the death of his father to lead as the humble king of the fictional African nation of Wakanda.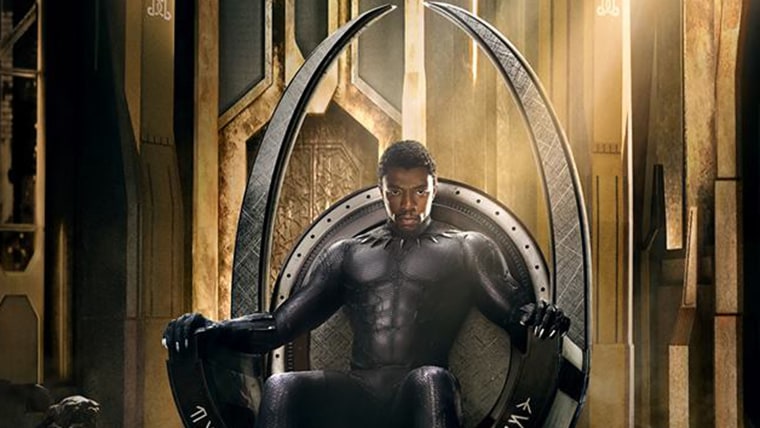 Joseph calls the release of "Black Panther" a "rare opportunity for young students (primarily of color) to see a black major cinematic and comic book character come to life."
"This representation is truly fundamental for young people, especially those who are often underserved, unprivileged, and marginalized both nationally and globally," he wrote on Twitter.
Joseph decided to start a Go Fund Me campaign last week to raise enough money to send 300 children from the Boys & Girls Club of Harlem to see the movie.
"It's my opinion that inclusion and representation really are fuel for children to dream — not just to dream, but to dream big," he told TODAY Parents. "It's important that young people see themselves in roles they couldn't even imagine... for a little girl to see herself as Wonder Woman, or for a young child of color to see himself as the leader of Wakanda.
"I knew I wanted to do something so that I can give that opportunity for representation to an underrepresented group," he said.
In just five days, the campaign made over $30,000, three times more than its goal, thanks in part to donations from Chelsea Clinton and screenwriter and director J.J. Abrams ("Star Wars: The Force Awakens") and his wife, Katie McGrath. The money will be used to pay for children and their chaperones' movie tickets and refreshments.
Never miss a parenting story with the TODAY Parents newsletter! Sign up here.
Now, Joseph is taking his campaign to a national level, launching what he is calling the "Black Panther Challenge." Partnering with Go Fund Me, he is encouraging others to do what he did for the children in Harlem. "It's really a call to action for people around the nation to do exactly as I did," said Joseph, "to take young people who are maybe lacking the opportunity to watch the film to go see it and see themselves in the movie."
Child development expert Dr. Deborah Gilboa told TODAY Parents that seeing "Black Panther" could indeed make a huge impact on children's spirits.
"Kids need role models of the live, in-real-life kind AND on screen and in action figures and comics," she said. "They need to know not only can they succeed, they need to see that lots of people want to sit in a theater and watch someone like them succeed in a big, big way. That's how we help build a generation of young people who are engaged in the greater good and courageous in their actions."
Having had such an impact on the Harlem community has been great, said Joseph, but now he has bigger aspirations. "I still want kids in Compton, Houston, Atlanta, Florida, and all these different places to also see the movie and have an opportunity," he said. "Why stop here?"
Joseph hopes this campaign will start a national conversation about representation and inclusion. "I'm hoping that people are galvanized around the nation to get out there and really start something in their own communities," he said. "That's what is most important to me."