Michael Miles knew he wanted his proposal to longtime girlfriend Triston Lowery to be a family affair — he just needed his daughter to arrive first so she could do her part.
Miles proposed to his girlfriend of four years on Oct. 16, the night after their baby was born.
He surprised Lowery in the hospital by arranging to have a nurse hand over their daughter, who was wearing a onesie with the words, "Will you marry my daddy?"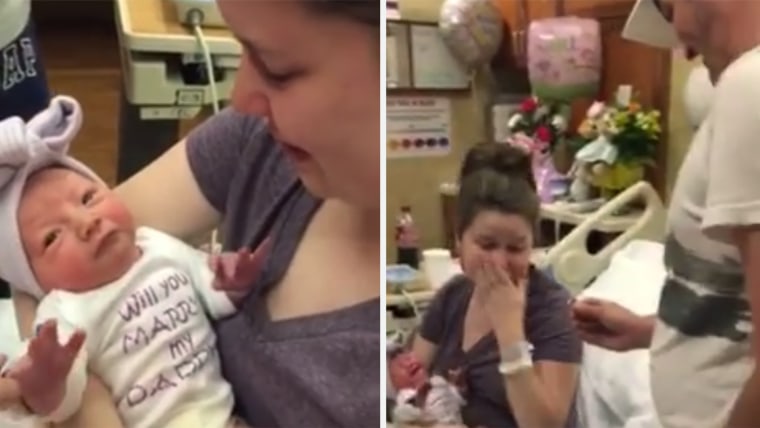 Lowery looked down at her daughter, Lynleigh, in shock — and then turned to find Miles standing next to her holding an engagement ring.
"Any woman who has had a child knows that after you have a baby your emotions are crazy," Lowery said by email to TODAY.com. "I was super excited, because I didn't only gain a beautiful daughter, I gained a lifelong partner."
Lowery said she had expected Miles to propose sometime during or after the pregnancy, "But I had no idea that it would be the day after I had Lynleigh in a hospital bed."
The entire scene was captured in a video that Miles' mother posted on Facebook.
Described as "the sweetest proposal EVER!" in the caption, the video has been viewed more than 1.3 million times.
"Considering I live in the very small town of Seminary, Mississippi —population 314 — I didn't expect too many likes and views. I was wrong," said Lowery, 18. "By the time I left the hospital almost all of South Mississippi had seen it. I was shocked."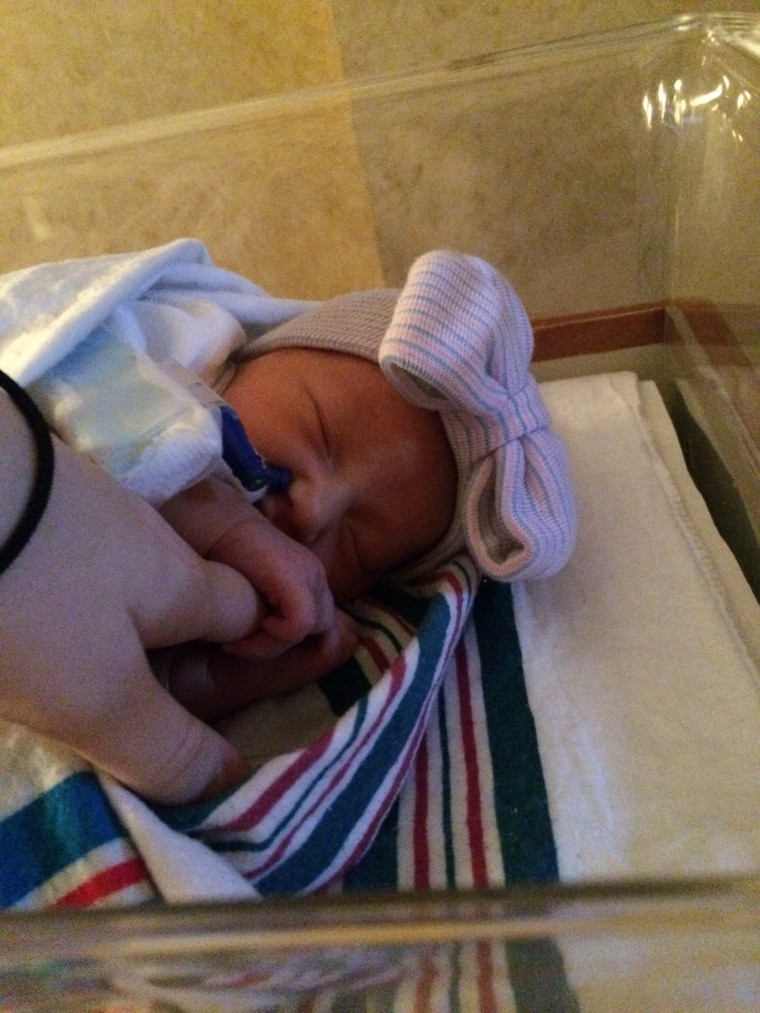 Lowery said she and Miles, 19, don't plan to get married until she finishes nursing school, which may take a little longer than initially planned now that they have a newborn.
But she's excited about her future with Miles and said she has been grateful for the love and support she has received over the past several days.
"I am so blessed with all the sweet things people have said about my beautiful baby and proposal," she said.
Follow TODAY.com writer Eun Kyung Kim on Twitter.