Style icon Leandra Medine, creator of the fashion blog Man Repeller, opened up about her recent miscarriage in a moving essay on her site.
Medine learned she was pregnant in September, but lost the baby at 14 weeks, she wrote in the essay.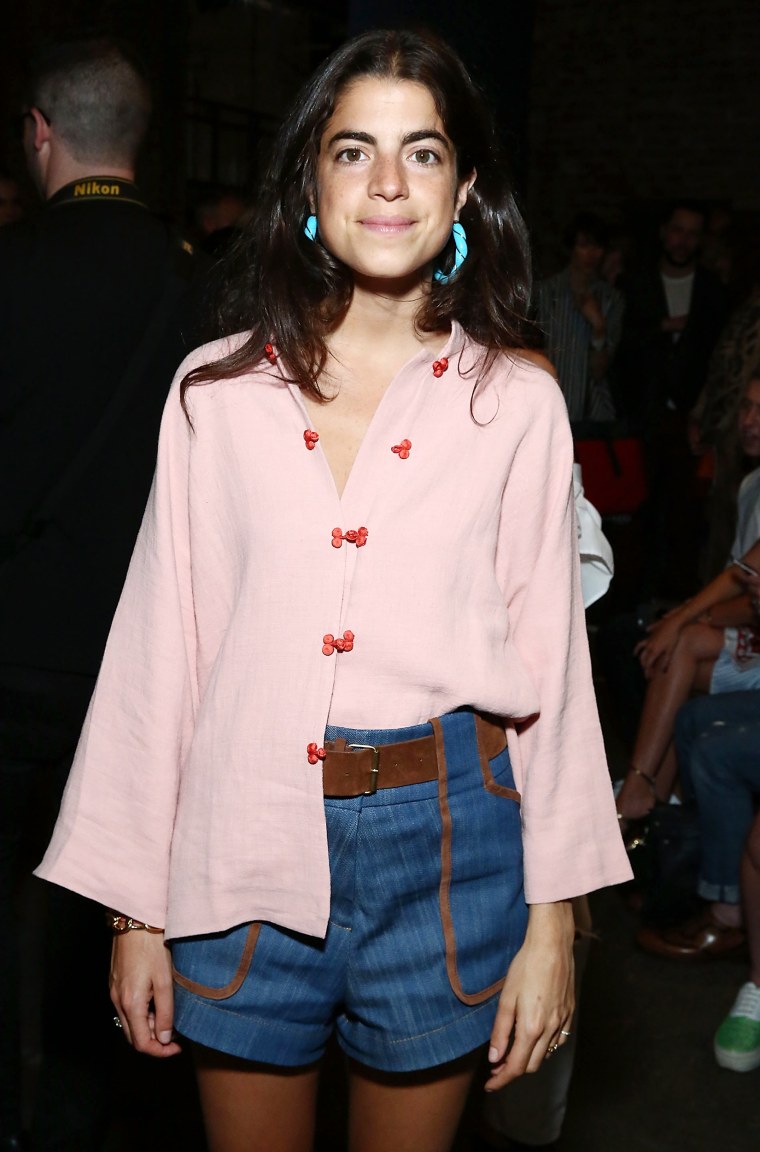 "I'm still pretty broken," she wrote in the essay, titled "The Baby I Lost, the Person I'm Finding." "In some moments I'm strong and can almost feel a tiny finger tip clutching at my shoulder. In other moments, I am so weak that the best I can do is cancel every event on my calendar, hug my knees into my chest and close my eyes. But I'm also confident that with time — the greatest healer we know and have — the weak moments will get smaller and shorter. That when I say we'll have our baby, no matter what it takes, I'll genuinely believe it."
RELATED: Mom stages special photo to send a healing message about miscarriage
Medine also discussed the importance of self-love.
"I looked into the mirror and apologized, first for saying such nasty things," she wrote. "I thanked my body for recovering. I told us that it's okay to be sad. That we would get through this, that we're strong. I tried to give myself the advice that I would give to my own daughter. Or to my best friend. I congratulated my body for getting pregnant on its own. I commended it for holding a baby for 14 weeks. I assured it that together, we would hold another. Several others! Those times for much longer. I ran my fingers through my hair and said 'I love you.'"
RELATED: Mom's viral 'rainbow babies' photo shows the hope after pregnancy loss
She called for readers to be kind to themselves, too, inviting them to write down the qualities they love about themselves, and hang the list on the refrigerator.
Medine has been honest about her desire to have a baby and her experience with in vitro fertilization treatments on her podcast, Monocycle, publishing episodes such as "Uterus Envy" and "Not Pregnant."
RELATED: 'It was pure grief': Poignant sketch shows couple's devastation over miscarriage
She ended the essay with a message to other women who might be in her shoes.
"And you? You will have whatever you want. Just take care of yourself," she wrote. "We'll have our babies, no matter what it takes."