/ Source: TODAY Contributor
For most of his life, John Cronin completed his outfits with a pair of wild socks. His older brothers often asked dad, Mark Cronin, to curb their little brother's outrageous style. But John simply ignored them.
"They are not the fashion police," John told TODAY. "I love all the socks that are very very colorful and let me be me."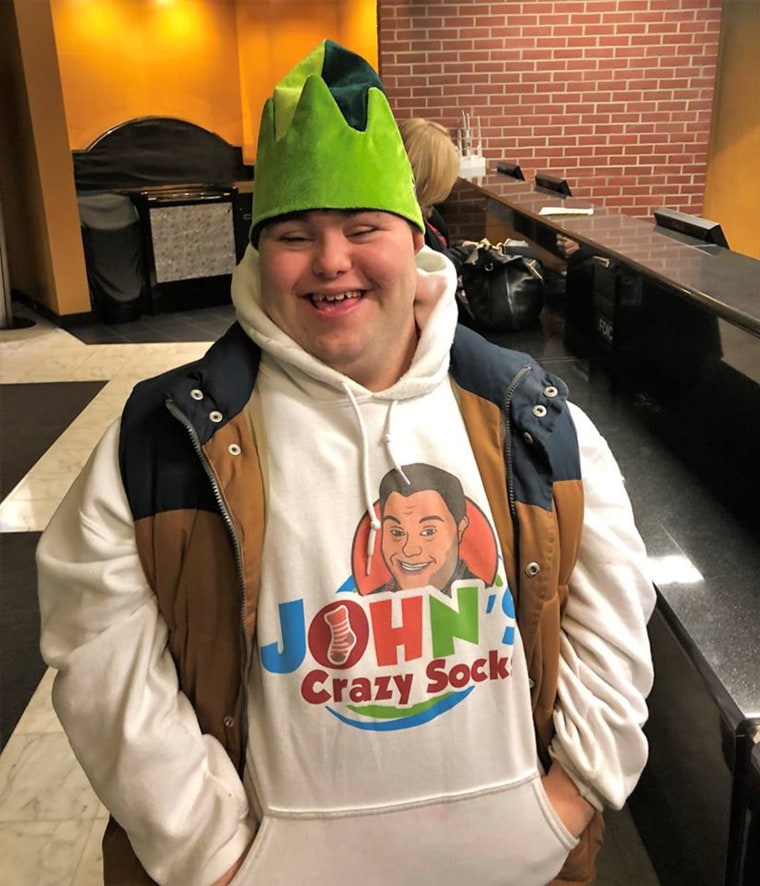 The 21-year-old Long Island man has Down syndrome. As high school graduation loomed, he began considering what he wanted to do with his future. He knew that he wanted to start a business with his dad but wasn't sure what type. At first, he thought he wanted to have a "fun" store; though he wasn't sure what he would sell. Then John thought a food truck seemed cool.
"One of the problems, me and my dad, both can't cook," John said. "Both of us are good at eating."
But then John realized that he could turn his love of socks into a business.
"I wanted to do something fun and creative," he said.
In November 2016, John and Cronin settled on the name of the business, John's Crazy Socks, and designed a website and logo.
"I came up with a catch phrase," John said. "Socks, socks, and more socks."
They launched on December 9, 2016 and felt stunned by the overwhelming response. They quickly sold out and Cronin had to go to local stores to buy Christmas socks to keep the warehouse stocked for the first holiday season.
John's Crazy Socks is what's called a pick-and-pack warehouse, which means they distribute socks made by other companies. One of John's favorite jobs at work is sock-wrangling, where he picks out the socks and packages them for delivery.
This model has been very successful for the Cronins. In a little over a year, they have shipped more than 42,000 orders and brought in $1.7 million in revenue. Cronin attributes the success to John's dedication.
"John is a role model," said Mark. "We want to show what's possible."
But Mark also believes the company remains successful because it also focuses on four principles. The first is that company provides hope and inspiration.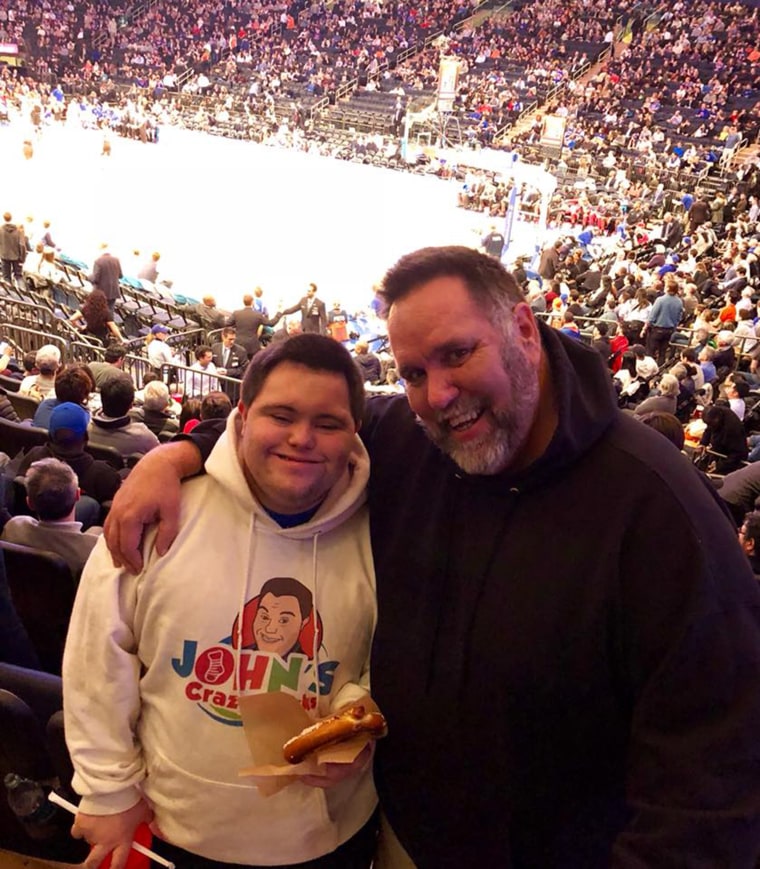 "We hire people with disabilities. (It shows) here's what people with disabilities can do if you give them a chance," Mark said.
They also give back. John's Crazy Socks donates 5 percent of its profits to Special Olympics. John is a special Olympian, and is currently training to compete in snow shoeing. The company also designs special socks for other causes, such as autism and Williams syndrome. John's Crazy Socks donates $2 from each of the cause socks to local and national organizations.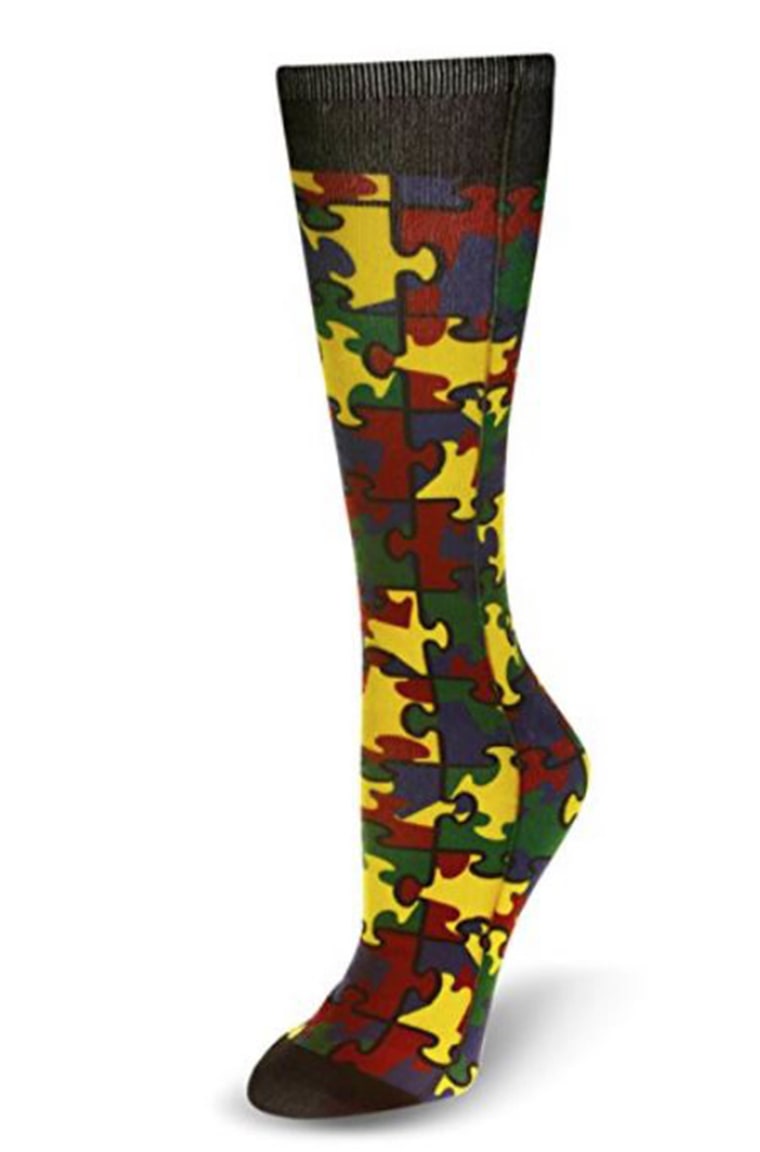 "Giving back is an essential part," said Mark.
Their general socks feature everything on them from Abraham Lincoln to a Clockwork Orange to astrological signs to beer to NFL quarterbacks. While knee socks are popular the company sells crew socks and even diabetic and compression socks.
"We have 1,500 different kinds of socks," John said.
His dad added: "We have socks you will love."
And, the last secret to the company's success is that they make it personal.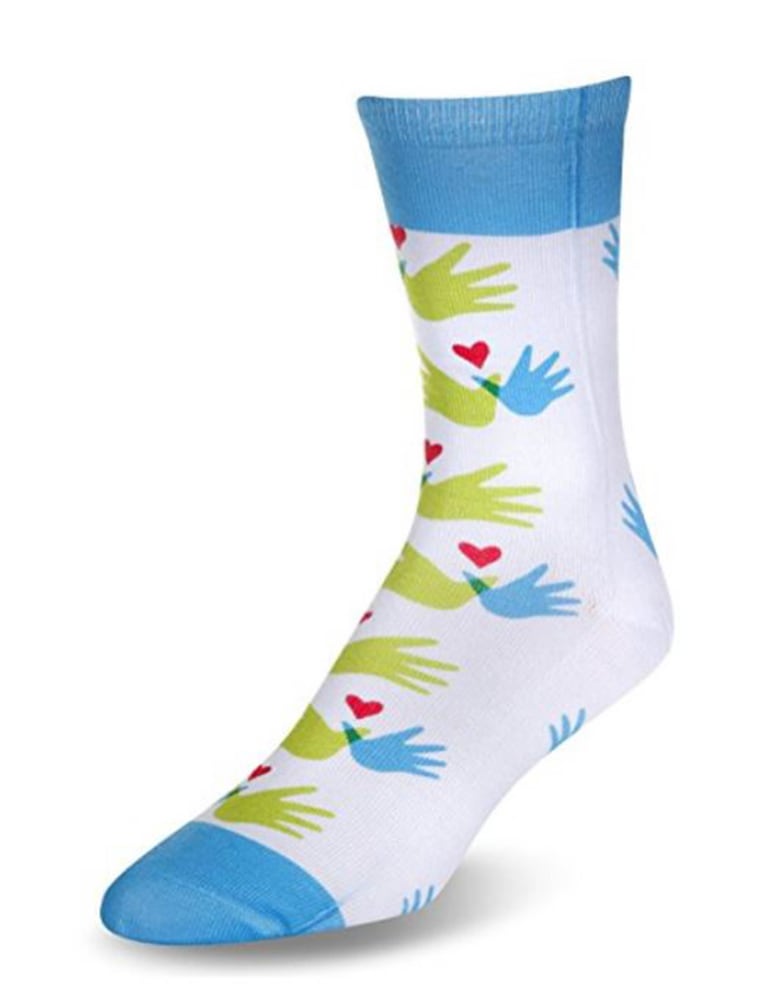 "Every package gets a thank you note from me," John said.
This personal touch makes customers very happy. But keeping it personal also means that the bond between father and son grows.
"This is very personal to me. I am building a business that my son can have meaningful work," Cronin said.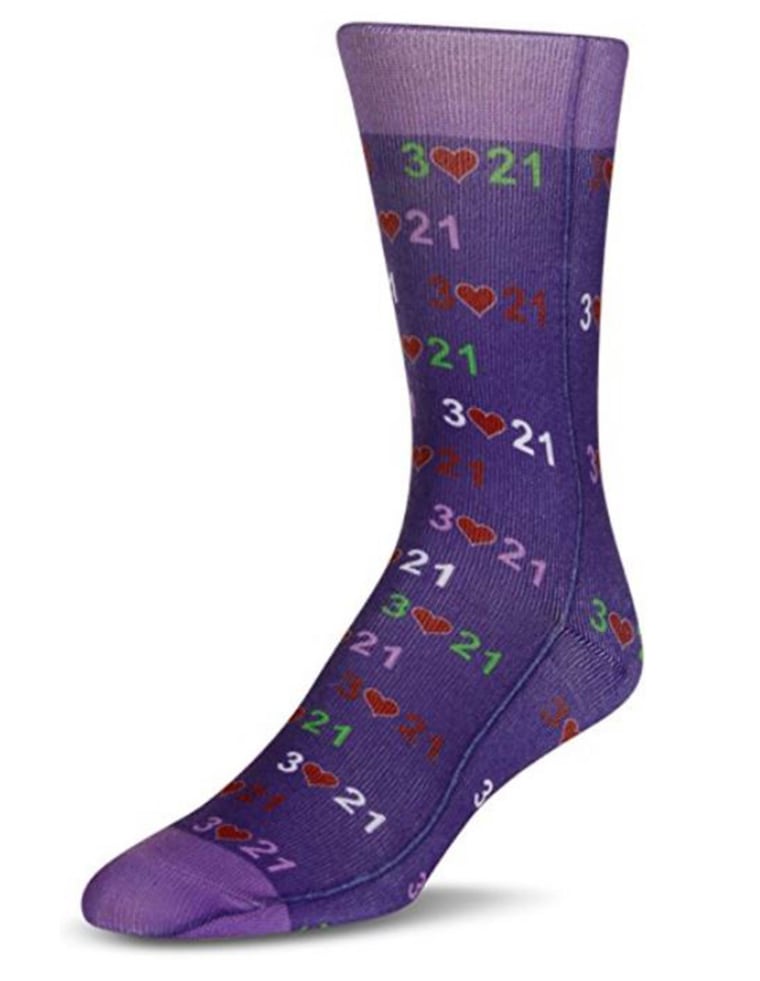 Working for the company also helps John learn. When they first started, Cronin asked John to deliver a pair of socks to a local customer (something he still enjoys doing). That means that John had to discover how to knock on the door and talk to a stranger. He even had to grapple with dogs (he said he still freezes when he hears barking).
"One of the things that has been wonderful is the learning experience," Mark said.
John agrees. But he also likes that he's an example for others.
"It is possible," John said. "I have Down syndrome and it never holds me back."
These socks were hand-picked by our editorial team because we love them — and we hope you do, too. TODAY has affiliate relationships, so we may get a small share of the revenue from your purchases. Items are sold by the retailer, not by TODAY.