Jody Jendon keeps his wife's memory alive by driving around a pink motorcycle.
Stacy Jendon, a mother of three from Ypsilanti, Michigan, passed away from breast cancer in August 2011 at 35 years old. Before she died, Jody told her his idea of building a motorcycle in her honor.
She never got a chance to see the finished product, but Jody, who builds custom bikes for a living, went above and beyond and knows she would be proud.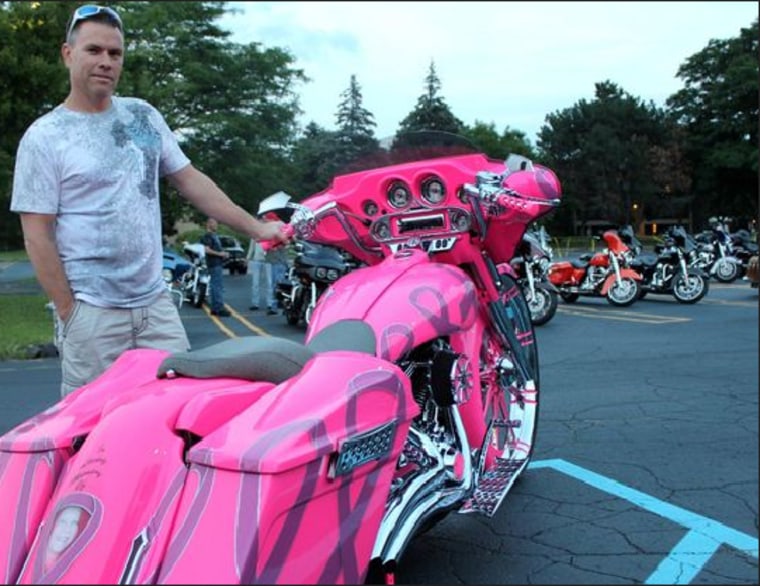 He transformed a 2007 Harley Davidson into the perfect way to commemorate his late wife. Ribbons stream across the bike and on the back, Stacy's photo is displayed below the words "In loving memory of…"
"People can forget someone they lost over the years, but this way, she's always with us," Jody, 45, told TODAY.com.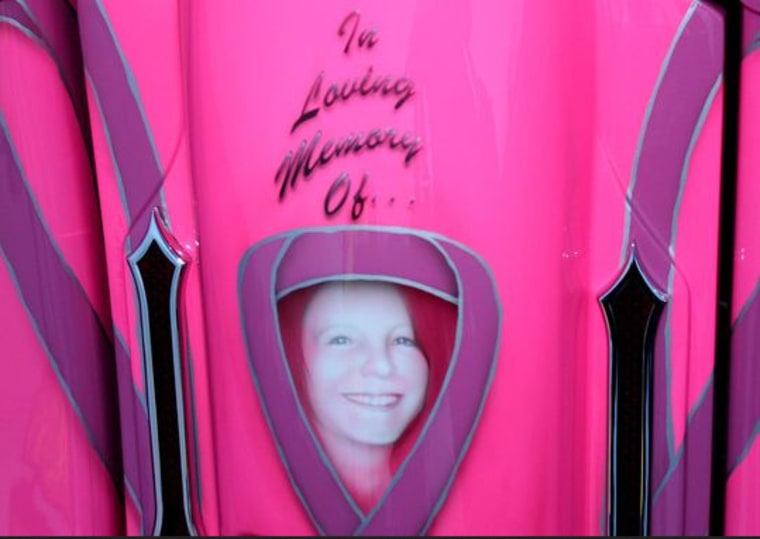 Jody worked on the bike for a couple of hundred hours and put $60,000 into it, not including labor.
He meets up with fellow bikers from around town every Wednesday night in the parking lot of a local bar.
RELATED: Dad who supported wife, two daughters with breast cancer gets Father's Day surprise
"This is a great opportunity to show off the bike," Jody said.
People are constantly coming up to him telling them their story about how a loved one has breast cancer and often thank him for spreading breast cancer awareness.
Jody's sons, who range in age from 4 to 17, love seeing their dad ride around on the bike they refer to as "mommy's bike."
When they take it to bike shows, Jody's youngest son proudly stands next to it and says "that's my mommy" when pointing to her photo.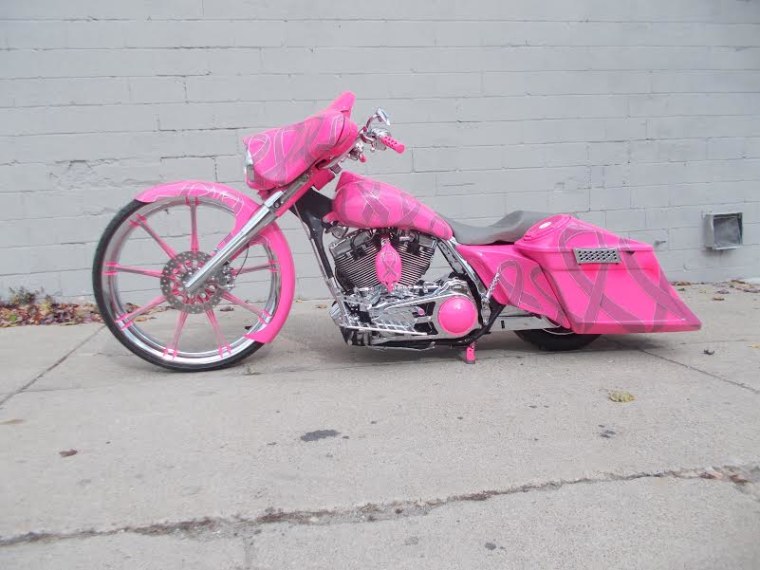 The oldest son is currently working to get his biking license and is excited for the day he can take his mommy's bike out.
"I built it as a recognition to keep in people's minds," Jody said. "The pink gets their attention, but once they get close to it and realize it's a tribute to Stacy, they have the sweetest things to say."