/ Source: TODAY Contributor
Since Nathan Lambert's father died in a tragic car accident, the 3-year-old boy has depended on "Daddy Bear," a memorial teddy bear gifted to the child by family members, to soothe him during times when he misses his dad.
So when Nathan lost his beloved stuffed bear on an outing to a shopping mall with his mother, Kelsey Higgins, the child was devastated.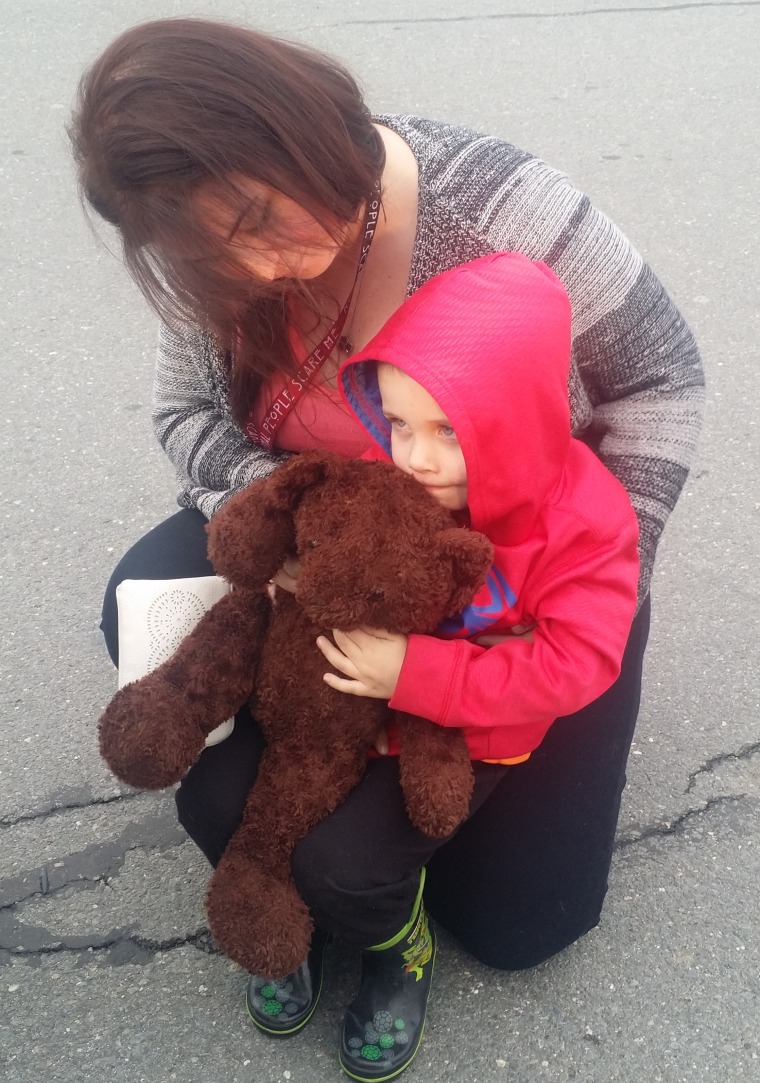 Jordan Lambert, the boy's father, died in May 2017 after the car he was a passenger in was struck head-on by another vehicle. Higgins says the teddy bear has been an instrumental part of her son processing the loss.
"We told him to hug or talk to the bear whenever he missed Dada, and Dada would always be with him," Higgins, who lives in Maine, told TODAY. "Since then, we haven't gone anywhere unless Daddy Bear is with us. He sleeps with Daddy Bear every night, and when he's upset or sick or tired, he wants Daddy Bear."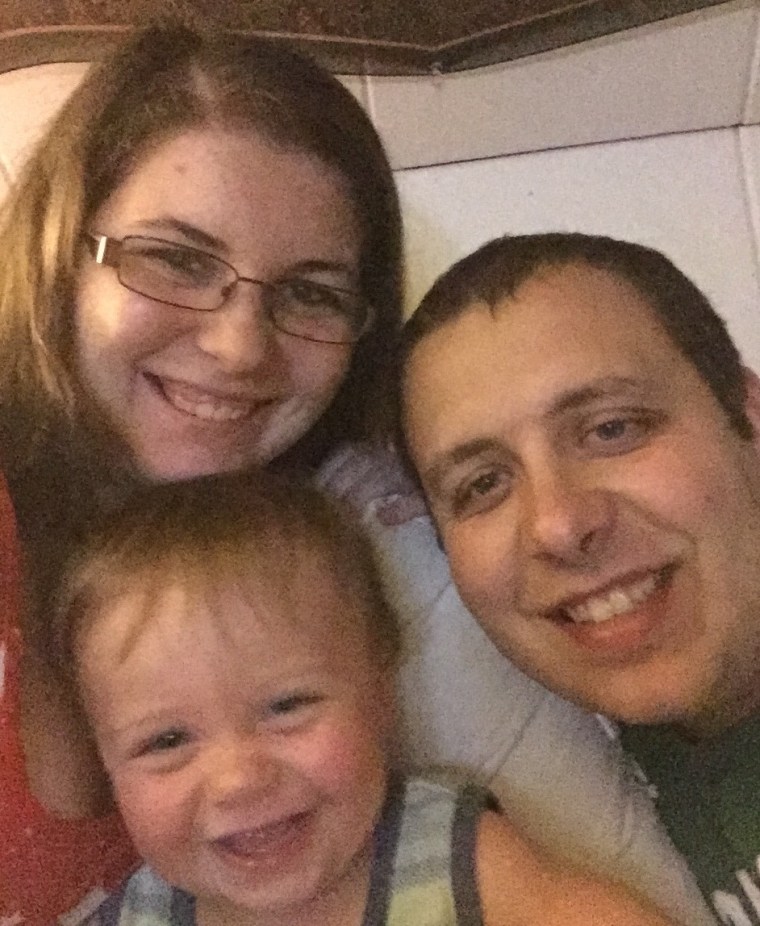 In late November, Nathan and his mom were running errands at their local mall when Higgins says she realized the bear was missing.
"I searched the car, under the car, around the car, and then just stared off into the parking lot," said Higgins, who then re-entered the mall to ask if the bear had been found with no luck. "At this point, I was hopeless."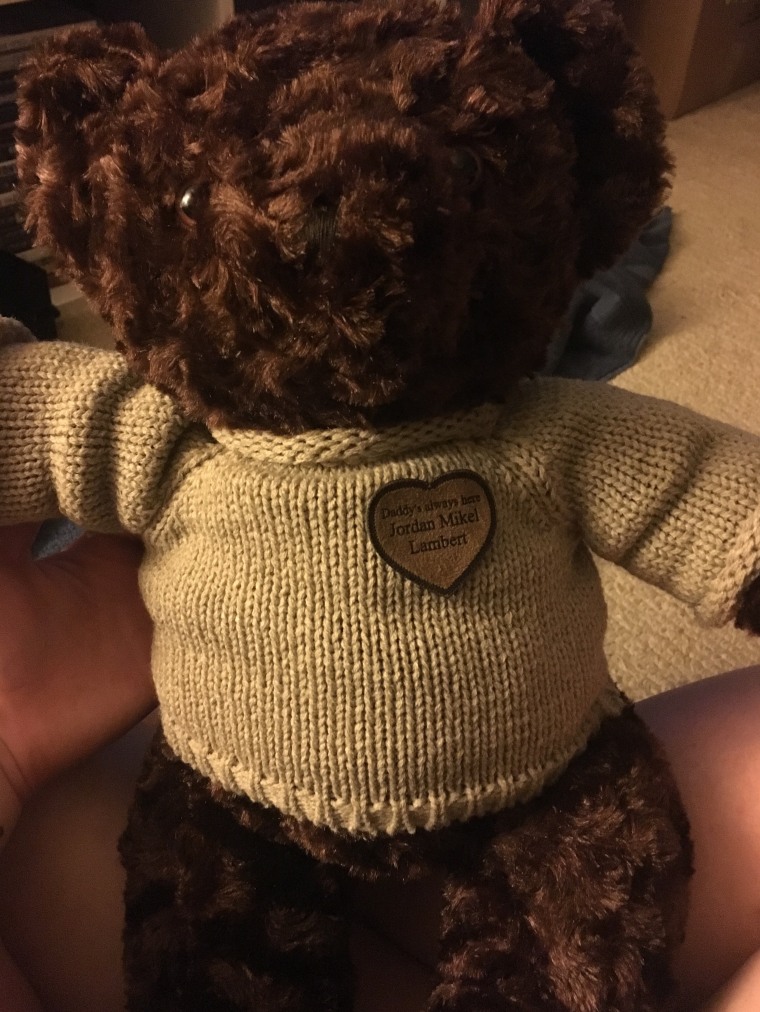 Higgins and her sister posted on Facebook about the lost bear. The posts were shared and the family's plea was picked up by local NBC News affiliate WCSH. Father-of-three CJ Moustrouphis saw the story on social media and immediately recognized the bear as the one his 3-year-old daughter, Bella, had found in the mall parking lot the previous evening.
"It was dark and raining, and Bella noticed a teddy bear on the ground and started telling us she wanted to save it," said Moustrouphis. "When I first noticed it, it was wet and I had no idea if it was dirty or where it came from, so I told her no. But she was insistent. She wanted to save the bear from the rain, so I gave in and let her take it."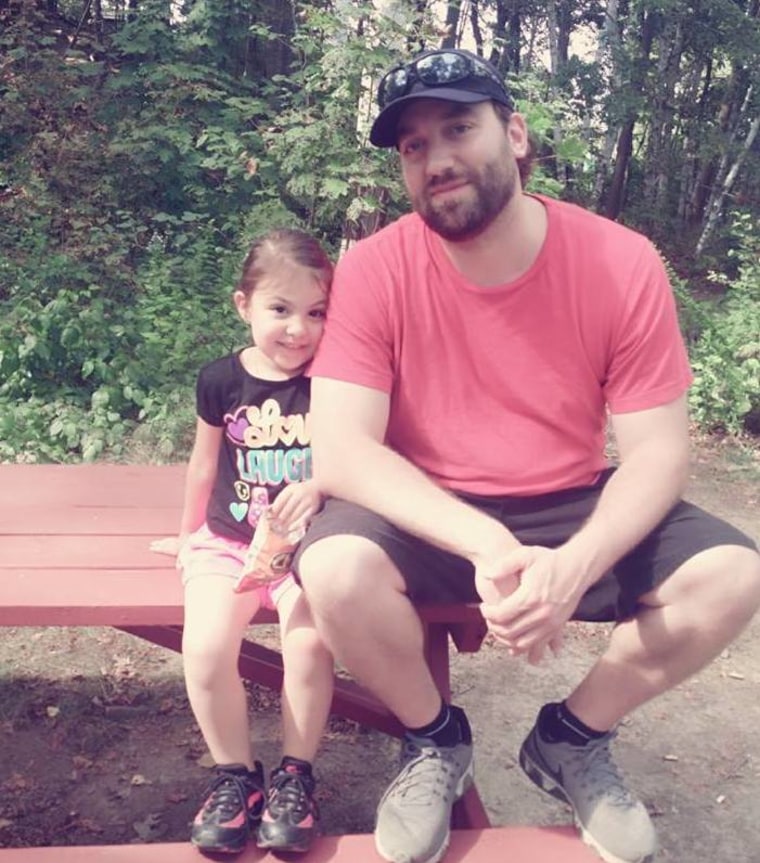 Moustrouphis says when he told Bella the story behind her rescued bear, she was excited to return the bear to its owner and give Nathan a hug. After contacting Higgins through the local news station, Moustrouphis set up a time to meet later that day.
Never miss a parenting story with the TODAY Parenting newsletter! Sign up here.
Bella returned Daddy Bear to Nathan, and gave the boy a big hug.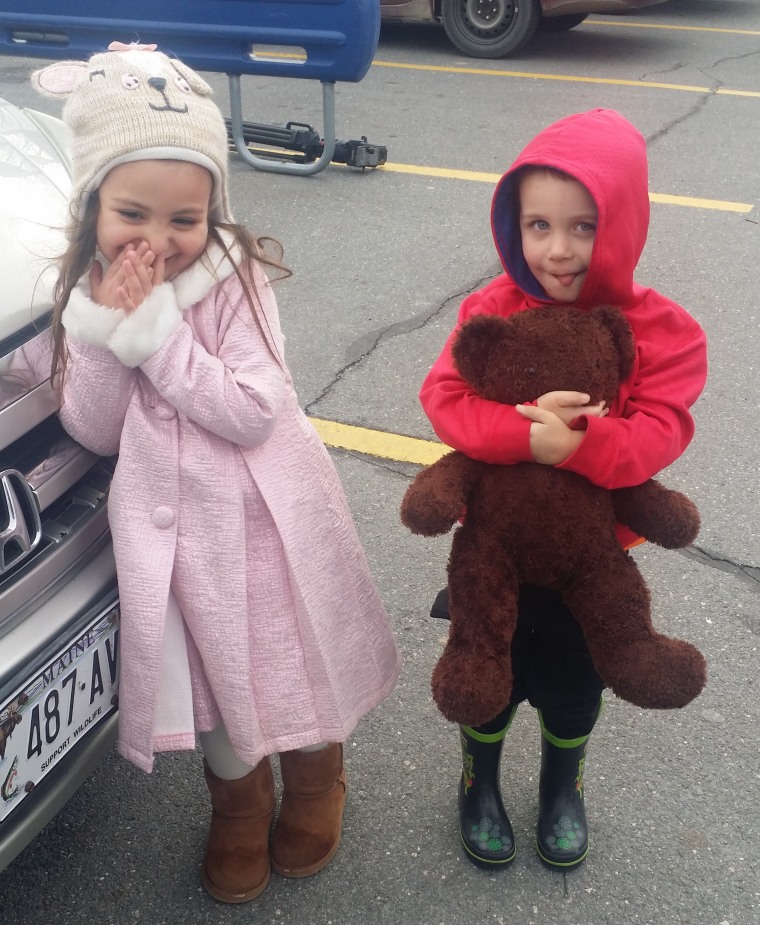 "Seeing how happy he was and how much it meant to him to have his bear back meant so much to me," said Higgins. "I was almost speechless. There's only so many times you can say 'thank you' or tell someone how much it means to you...as a mom of a toddler who lost his father and his best friend, I can't put into words how thankful I am."
"This bear is more than just a bear," Higgins continued. Nathan has not let Daddy Bear out of his sight since getting him back. "It has helped so much with such a difficult and tragic event."