Moms across the country will be celebrating Mother's Day this Sunday, and for actress Lucy Liu it's an extra special day because it marks her first time experiencing the holiday as a parent. The "Elementary" star announced the arrival of son Rockwell Lloyd Liu via a surrogate last August, and has spent the past eight months settling into motherhood.
"The first few months, it was like I took an aphrodisiac. I was totally in love and had this high," Liu told TODAY while doing promotional rounds for Tylenol's #HowWeFamily Mother's Day campaign, which celebrates the diversity of modern families. "Now I have a more rigorous schedule since becoming a mom; I'm more planned and organized. Things used to be a bit more open."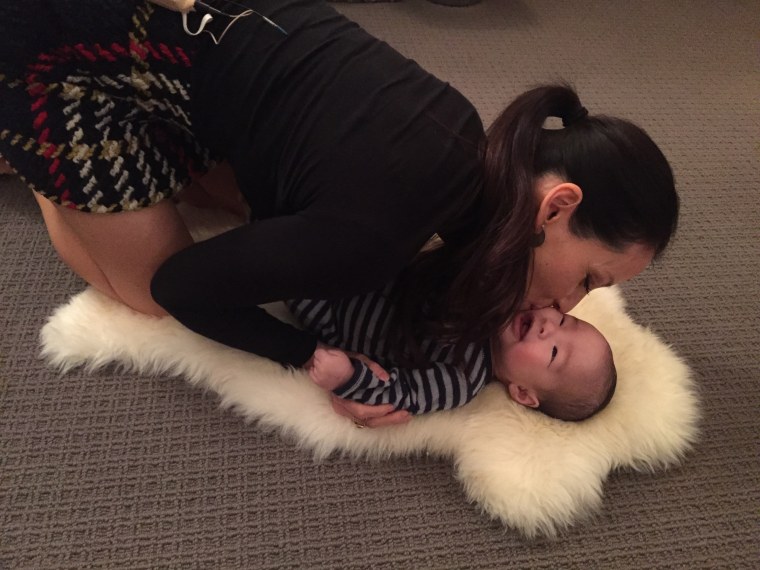 The actress also maintained a busy work schedule after welcoming baby Rockwell. "I asked for a lot of help and I wasn't shy about it," she noted. "I didn't have an ego about taking care of him. I want him to be comfortable when he's with me and not with me. When we go to set, there's a community taking care of him. It's good because he sees different faces."
In fact, Liu said she has balancing work and motherhood down to science. In the morning, she brings him to rehearsal and stays with him during hair and makeup. Then once on set, the new mom hands her son over to the baby nurse, who helps for the rest of the day.
"I think it's important to speak out and say, 'I think I need some help. I can't do this by myself,'" she added. "I think people put too much pressure on themselves and they get overwhelmed. You don't have to do it all on your own."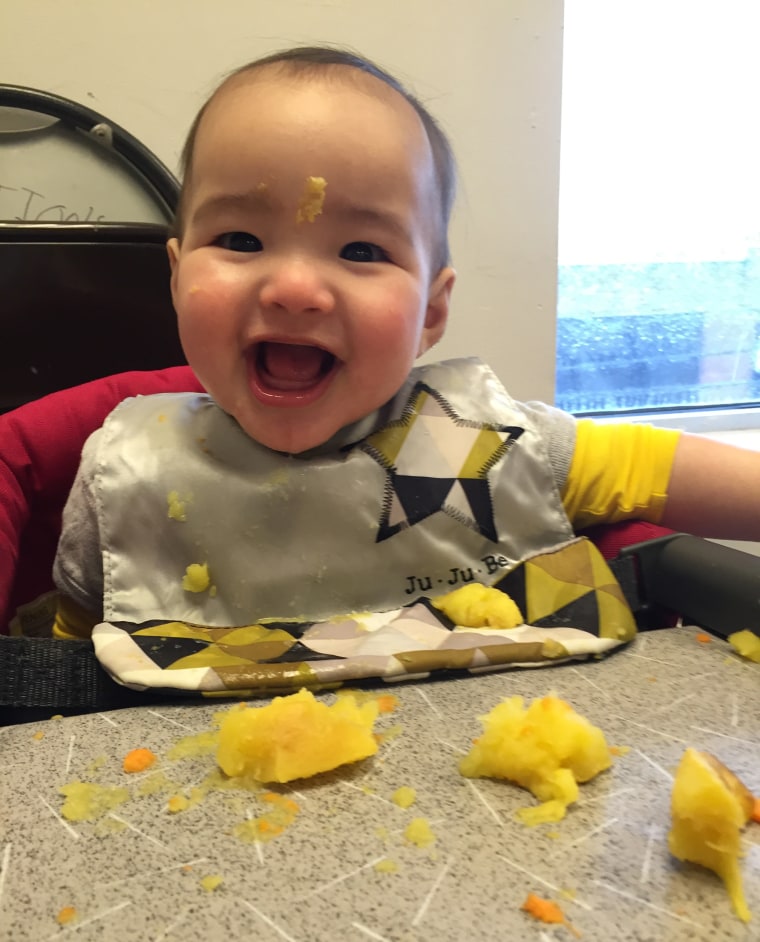 As a new mom, Liu revealed she's learned some valuable lessons that all mothers could benefit from. "I think being flexible is really important as a new mom," she said. "Also, you're going to get advice from a lot of people and you can take bits and pieces, but you know innately what your child needs. You should trust that. Don't beat yourself up for making decisions about things that may or may not work. It's an experiment in life and you're a part of that."
RELATED: Lucy Liu welcomes son Rockwell: 'Introducing the new little man in my life'
The Emmy-nominated star also hopes to redefine what constitutes family. "For me, this campaign is about inclusion and what the modern [family] is now," she said. "That isn't necessarily getting married, having a child and moving to the suburbs. It's about how you love your child and how you take care of them."
And after having so many professional accomplishments in her life, Liu is looking forward to celebrating a personal one this weekend with her son. "I'm excited to have the day off and take a moment to acknowledge the last eight months have flown by," she said.
"I always thought these were the kind of holidays that were created for cards, so for once I can actually say that I'm going to take this moment and have a nice day with my family and friends and son."