This baby Juliet didn't have to look far to find her Romeo. He was right in the delivery room next door.
In a coincidence that can only be called Shakespearean, a baby named Romeo and one named Juliet were born 18 hours apart at the same South Carolina hospital this week.
Parents Morgan and Edwin Hernandez welcomed Romeo on Sunday at 2:06 p.m., while Christiana and Allen Shifflett celebrated Juliet's birth on Monday in the next room at Coastal Carolina Hospital in Hardeeville.
RELATED: Dad's amazing Rube Goldberg machine gender reveal wins the internet
A photo of the star-crossed babies together was captured by photographer Cassie Clayshulte, who is the official newborn photographer for the hospital. She posted it on Facebook with the parents' permission, where people were instantly smitten.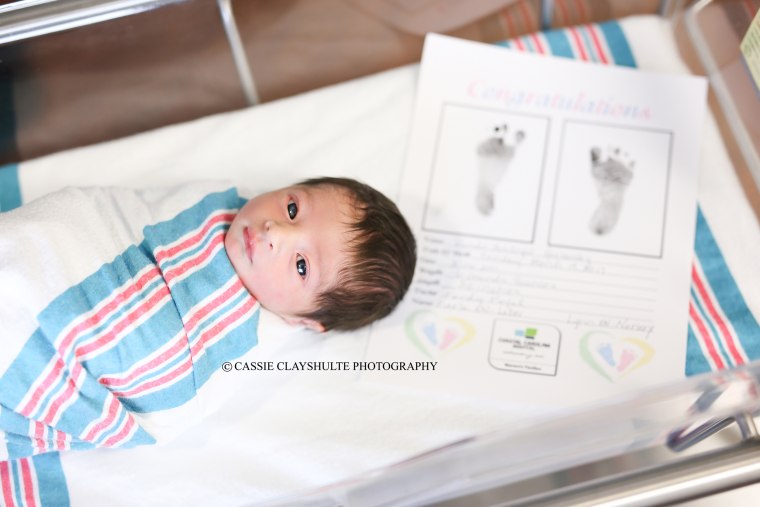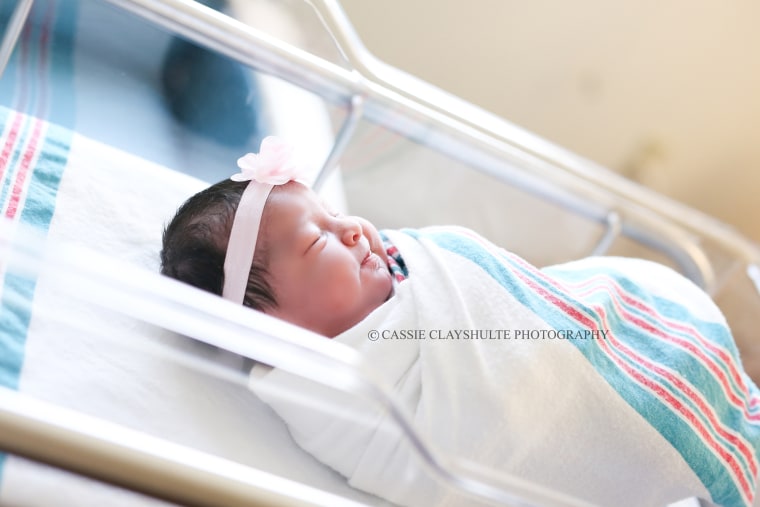 "It's Romeo and Juliet without the tragedy part and with love instead,'' Clayshulte told TODAY. "Halfway through shooting Romeo it took me a minute to put it together how neat this was and how rare of a coincidence this was."
Both sets of parents picked out the names early in the pregnancies based on their shared favorites, Juliet from the character Jules on the USA show "Psych," and Romeo for the singer Romeo Santos, Clayshulte said. Local KTRK-TV was among the first to report the babies' story.
The parents had not met each other until being made aware of the serendipitous births.
Commenters on social media are requesting an update in 18 years to see if true love blossoms between the two.
"They make a very cute couple already,'' Clayshulte said. "Their parents have already joked to me that when they get married one day, they've hired me to do the photos."
Follow TODAY.com writer Scott Stump on Twitter.