Like mother, like daughter!
This week's Summer TCA Press Tour was a family affair for Lori Loughlin, who was accompanied by her husband, Mossimo Giannulli, and their 15-year-old daughter, Olivia Jade Giannulli.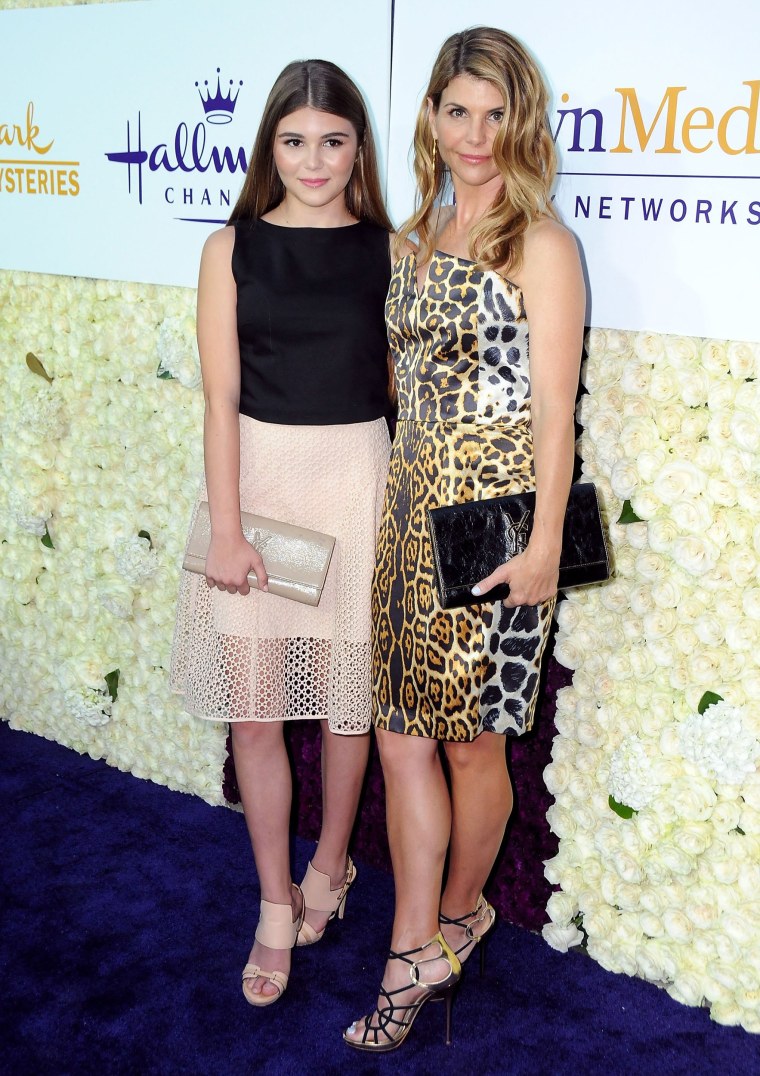 Olivia, who shares her mom's long, shiny locks and big brown eyes, often shares beauty tips on her popular YouTube channel.
It's been an eventful week for Loughlin, who celebrated her 51st birthday with the cast of "Fuller House" on Tuesday.
She and onscreen husband John Stamos shared several Instagram photos of the occasion; one shows a birthday card signed by various cast members, including Blake Tuomy-Wilhoit and Dylan Tuomy-Wilhoit, who will evidently be reprising their roles as Uncle Jesse and Aunt Becky's sons, Nicky and Alex. (Dylan even wrote "Love ya, 'mom.'")
Loughlin isn't the only famous mom whose daughter is her spitting image. Here are seven other celebrities with look-alike children.