John Stamos and wife Caitlin McHugh are about to get a fuller house of their own with a baby on the way! And while being a new parent can seem daunting to many, "Fuller House" co-star and mother of two Lori Loughlin says Stamos has nothing to worry about.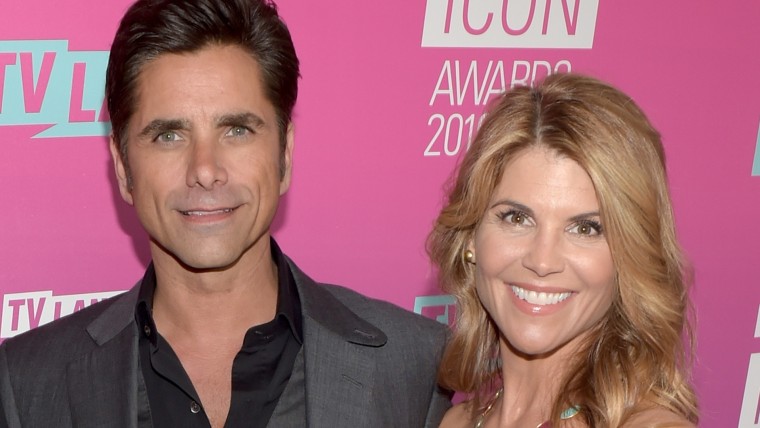 When asked in a recent interview, Loughlin seemed confident that Stamos was well prepared to give a child more than just a fantastic head of hair (but here's hoping he passes that on as well!).
"I don't think John needs any parental advice. I think John is going to be a great dad," Loughlin told E! News of her co-star, who's been open about his desire to be a parent for quite some time. "Of course he knows I'm here for him should he need any, but I think him and Caitlin have it covered."
Though, it sounds like Stamos may take his co-star up on that offer.
"I will say this," Loughlin added. "He is very complimentary to me about my own girls. I have two girls who are 18 and 19 and he just adores them. We were talking a couple of weeks ago and he said to me, 'You and [your husband] should write a book on how to parent kids because your girls are so great,' which is such a high compliment. We shouldn't write a book, but it was so sweet of him to say that."
We propose that she and Stamos instead collaborate on their own book — one that includes their parenting advice and their anti-aging tips.
We can't wait until this eager dad-to-be has his own advice to share!