Alex Lyngaas says his mother, Eva, had given up on finding love after raising two boys and seeing her second marriage come to an end. But he and his and older brother, Chris, believe their mom, who lives in Norway, is a "total catch."
The brothers encouraged Eva to date again, even buying her a subscription to an online dating service. But all their efforts were for naught until Alex got the idea to create a video highlighting all of his mom's best qualities, in hopes of connecting her with the man of her dreams.
The video, "Looking for Adam," is a play on Eva's nickname, Eve. And given that it's garnered nearly 1.5 million views since it was posted to YouTube less than a week ago, it appears that Eva's sons are not the only ones captivated by her.
Alex kept the project a secret from his mother until it was completed, and her reaction is part of the video, which begins with mother and sons watching it together on her computer.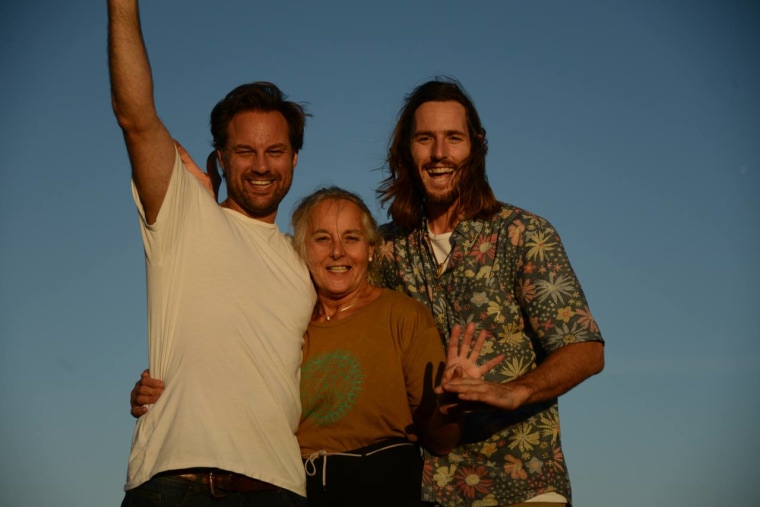 "My mother is single and she deserves a good man," Alex says in the video. He goes on to explain that Eva has been on a few dates that have not worked out, and is looking for the love of her life.
To make the video, Alex went through video footage of Eva he'd accumulated over the years, assembling clips demonstrating her interests: tennis, yoga, cross-country skiing, dancing and taking care of her family.
"My mom is a very strong woman, always making sacrifices and putting her children first. Now I feel it's my turn to put her first and help her fill a void in her life, finding her someone to love her like she deserves to be loved," Alex told TODAY.
As the video comes to a close, Eva asks her son, "My gosh, Alex, what do you want to do with this?" When Alex suggests putting it on YouTube, she responds, "The Internet?"
"After discussing whether to put it online for days on end, she finally said, 'I realize I have nothing to lose. You can do as you like,'" Alex told TODAY. "A few days later, here we are with a video that has seemingly captured the hearts and imaginations of people all over the world … the way I see it, every view, share and like is taking us closer and closer to 'Adam.'"
Alex says the email address he created to go along with the video has been flooded with responses. "The mails keep ticking in as we speak — nice gentlemen who would like to meet her, people who want to send their encouragement on her journey to find love, people who would like to have her as their mother, young men who would like to date her, women who would like to date her… it's simply overwhelming, in a very positive way."
So what's next in this mom's search for true love? Alex says they plan to spend time sorting through the emails they've received to whittle them down to the serious requests.
"After that, it's up to Mom, really. Whatever she decides to do, I have no doubt she will prevail on her journey towards love."