Moving his young family from a Chicago condo to the basement of his in-laws' suburban Atlanta home may not be ideal, but entertainment writer Nathan Rabin insists he's "happy" to do it.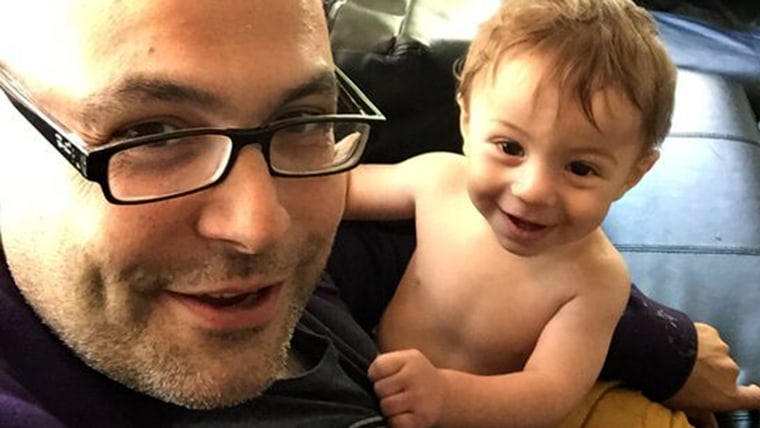 Posted Wednesday to the parenting blog Mom.me, Rabin's moving essay "Why I'm Happy To Live With My Baby In My In-Laws' Basement" reflects on what "home" really means, while addressing his responsibilities to his wife, Danya Maloon, and their 10-month son, Declan.
"There really wasn't a part of me that was afraid to share my story, in part because I'm the kind of writer who tries to be personal and intimate and raw," Rabin, 39, told TODAY.com via email. "[I've] gotten a few messages on the order of, 'My God, I feel so sorry for you! How terrible,' and honestly, that response, while sweet, is really not merited."
RELATED: Homeowner tried selling his house for an iPhone 6 — and it worked
His fans might be surprised to learn of his living situation, given his résumé. One of his generation's most respected entertainment analysts, the first head writer for The Onion's A.V. Club has written four books, coined the phrase "Manic Pixie Dream Girl," and appeared as a panelist on the AMC series "Movie Club." Professional and financial riches, however, have their limits.
"The year I made the most money (2011) … was one of the worst and most exhausting and crazy-making of my life," Rabin, now a freelancer, wrote in his email. "Now I have no staff job, no book deals and live with my baby in my in-laws' basement and I'm a lot happier and more grounded than I was back when I ostensibly had everything going for me."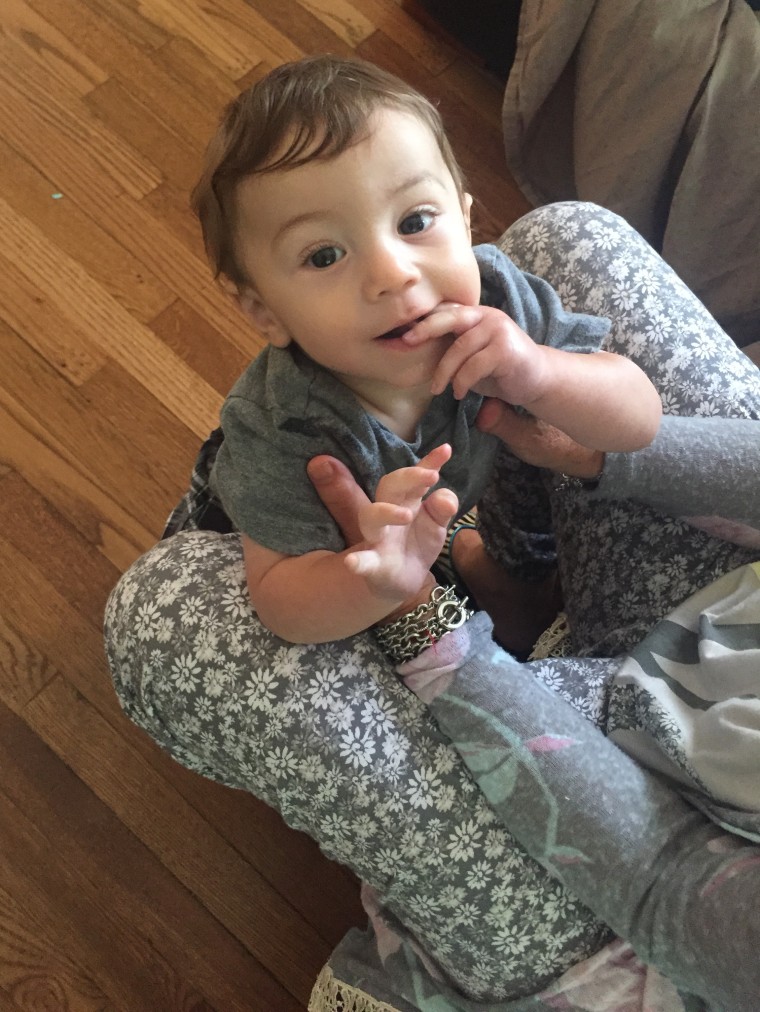 Raised in a series of apartments by a "habitually unemployed single dad" who had multiple sclerosis and struggled to provide for two kids, Rabin spent five of his teenage years living in a group home. "As a consequence of all this dislocation, I fetishized the idea of homeownership," reads part of his Mom.me post. "It seemed so gloriously permanent and concrete. I loved the idea of having something that was all mine, that could not be taken away from me, but could be left to my children."
RELATED: Tim McGraw awards mortgage-free houses to veterans
When he was 33 and "head over heels in love" with Maloon, Rabin bought a two-bedroom condo in Chicago. But earlier this year, after he lost his job writing for the acclaimed but now-shuttered film website The Dissolve, he couldn't shake the irony that the place that was supposed to bring his family security had become a financial burden. So they decided to move to Maloon's parents' house in Marietta, Georgia.
"I could no longer afford both mortgage and childcare, and so my wife and I were stuck with a dilemma," he notes in his essay. "We could only afford to keep either our condo or our baby, and we're awfully attached to our little guy."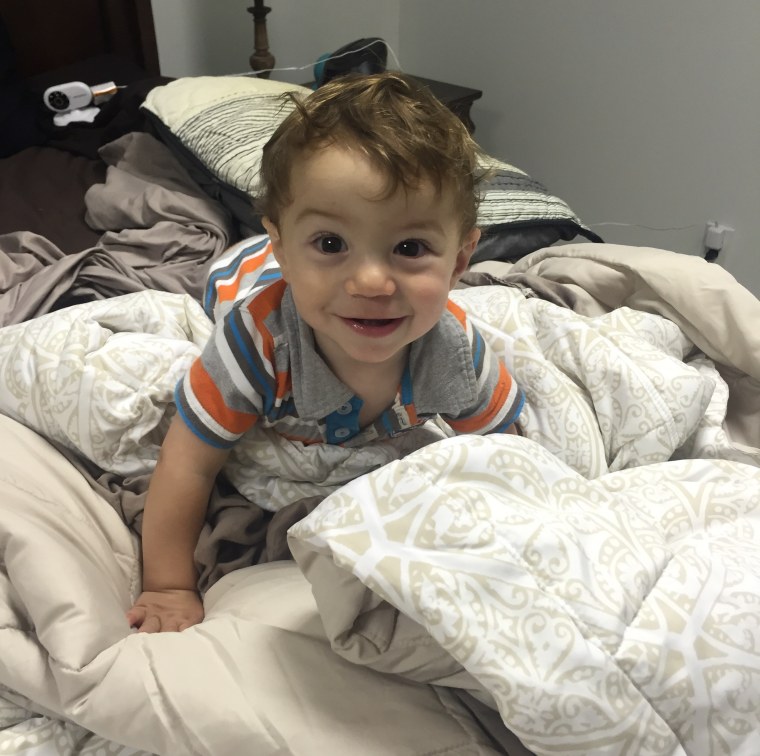 Rabin says Declan is a major reason why he doesn't wallow in self-pity.
"The moment my son was born, my life stopped being primarily about myself, or my career, or my ego, and starting being about growing family," he writes. "And though children are the greatest and most important responsibility, there is liberating about living for someone else, in prioritizing your child's needs above your own. I live for him; my needs are secondary."
RELATED: Downsizing in retirement turns less into more
Rabin told TODAY.com he hopes readers don't limit definitions of worth and success to money and status. "[In my essay], I wanted to articulate the reasons why I don't think living in a basement is anything to be ashamed of, and how it has forced me to really look at myself and my conception of what makes someone successful," he added. "For me, right now, success is doing the right things for my family and my son, and right now that means living in a basement for the indefinite future."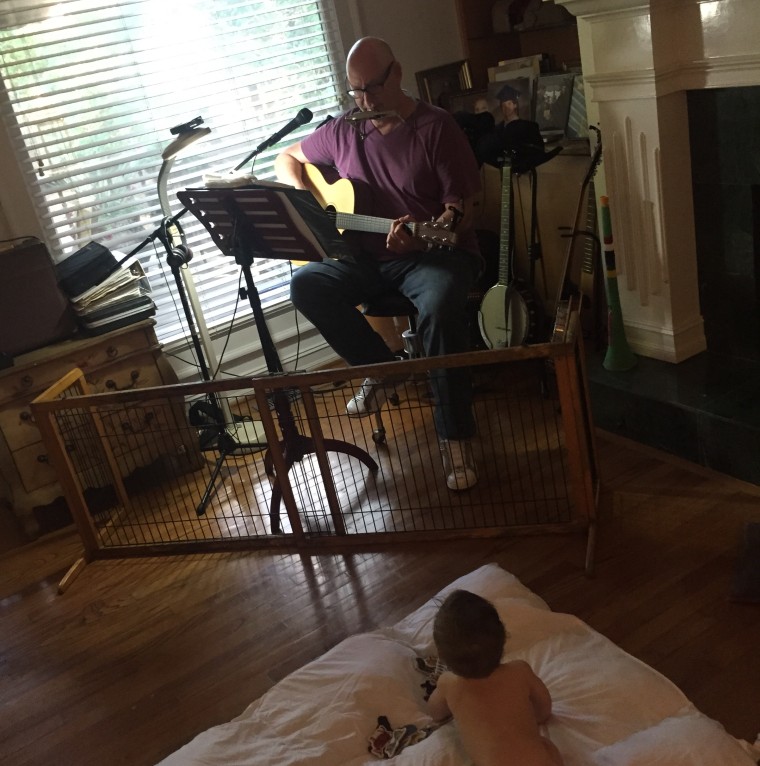 Living with his in-laws allows him to build his savings account and provides a uniquely positive upbringing for Declan, who Rabin believes "will be better served by living in the same place as his extended family." Things are also looking up, financially and professionally: Renters are expected to move into the Chicago condo this weekend; Rabin is contributing to The A.V. Club, Decider, Splitsider and Random Nerds; and Maloon landed a job at a preschool that's opening this fall.
RELATED: Tech millionaire downsizes to 420 square feet
Still, living in suburban Atlanta is a bit of an adjustment. "In Chicago, I was part of a rich tapestry of humanity and there were people everywhere," Rabin told TODAY.com. "Here in Marietta, when I take my dog for walks, I'm lucky if I run into two people. That's weird, but also kind of nice. I almost feel like I'm wandering around a massive movie set and the extras haven't shown up yet."
His living arrangement may be unusual, but for the moment, he says it also feels perfect.
"Declan is loved and secure and stable here," Rabin writes. "We made a choice that makes him happy. And that, more so than any kind of homeownership, is cause for celebration."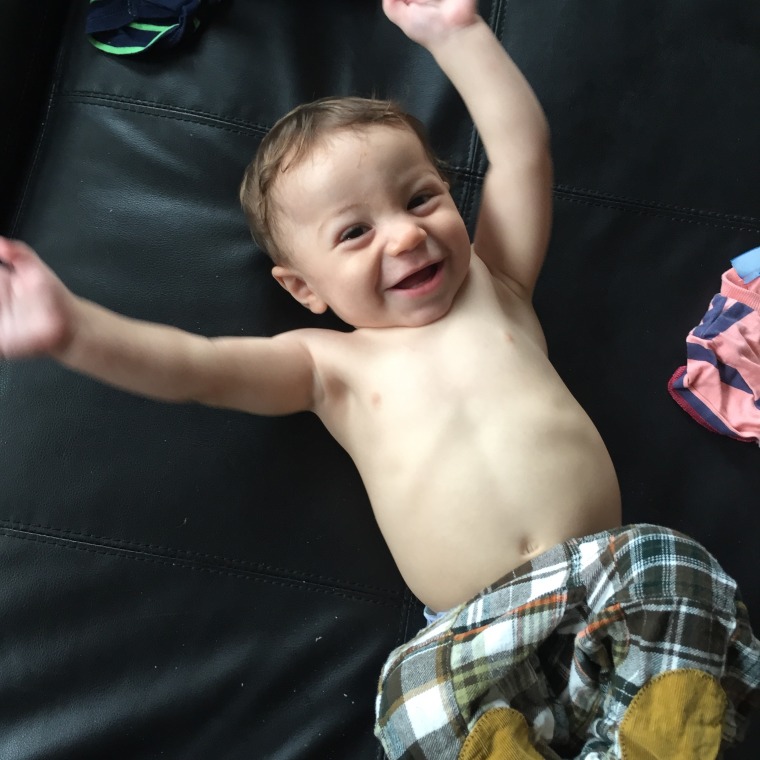 Follow TODAY.com writer Chris Serico on Twitter.