A young man who survived a life-threatening illness has been inspired to help other young adults fighting cancer fulfill their dreams.
College freshman Todd Blake was just like any other student at the University of Florida in 2009 when, just a month into his first semester, he started to have "bizarre" symptoms.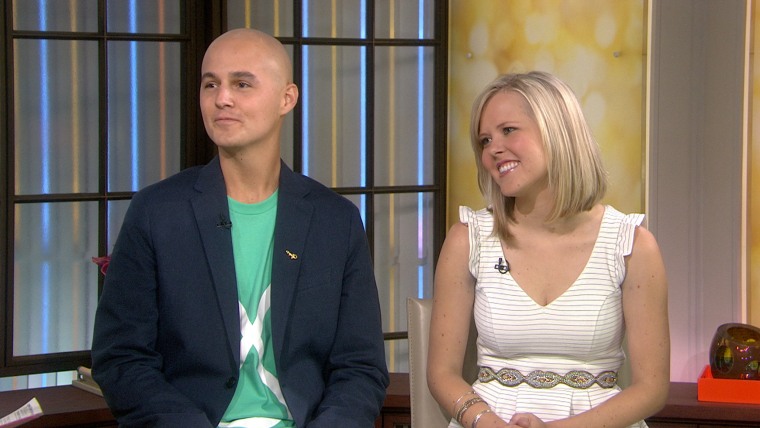 "I was tired all the time, was falling asleep reading textbooks and had night sweats," Blake told TODAY. "Then I found a lump under my armpit and neck."

Blake, now 23, was eventually diagnosed with Hodgkin's lymphoma. While the five-year survival rate for this disease can be as high as 90 percent, his cancer had progressed to the most advanced stage, stage IV. Over the next five years, the young man went through chemotherapy, radiation and two bone marrow transplants.
"It was really hard and there were a lot of times I wanted to give up and quit," he said Monday on TODAY. "I just kept pushing forward, thinking about that day when I would graduate and that accomplishment. It was important to me to graduate and walk across the stage. It was symbolic."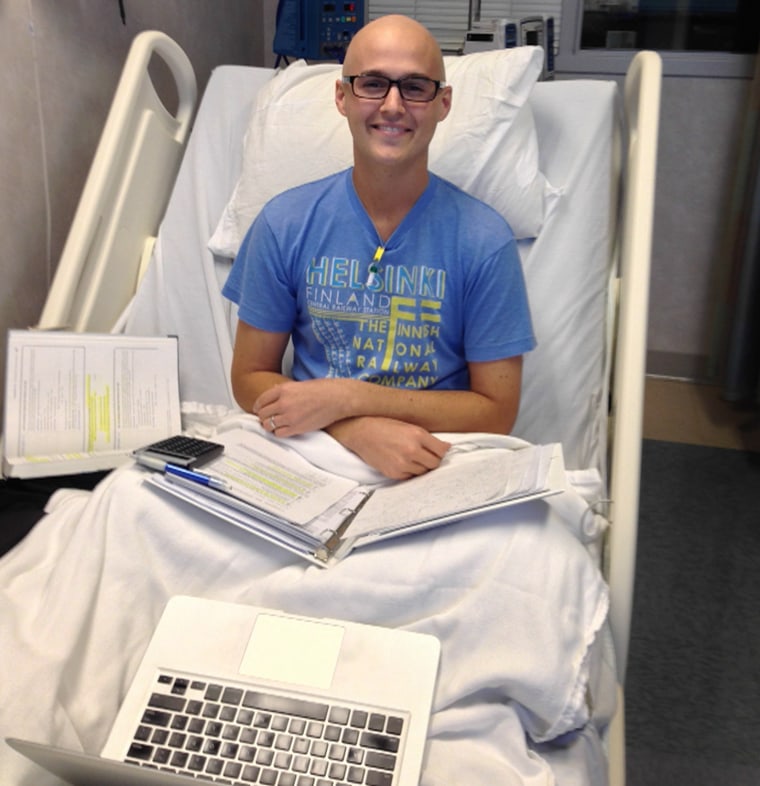 Blake, who initially wanted to become a doctor, persevered through the painful treatments by attending online classes, eventually earning a business degree. And just this past Saturday, Blake graduated from the University of Florida with top honors, with a 4.0 GPA. He said keeping positive helped him persevere through the difficult times.

"You have to be positive. If you give up on what your dreams are and your aspirations, you really just give up on living," he said. "And I just had to have goals and keep going and pushing for that graduation and things that I wanted to do before I was diagnosed, because without that, you just aren't living." 
And Blake pushed forward, taking an entrepreneurship class and designing a wish-granting type program called "Live for Today Foundation," similar to the famous Make-A-Wish Foundation, but focusing on cancer patients 18-35-years of age.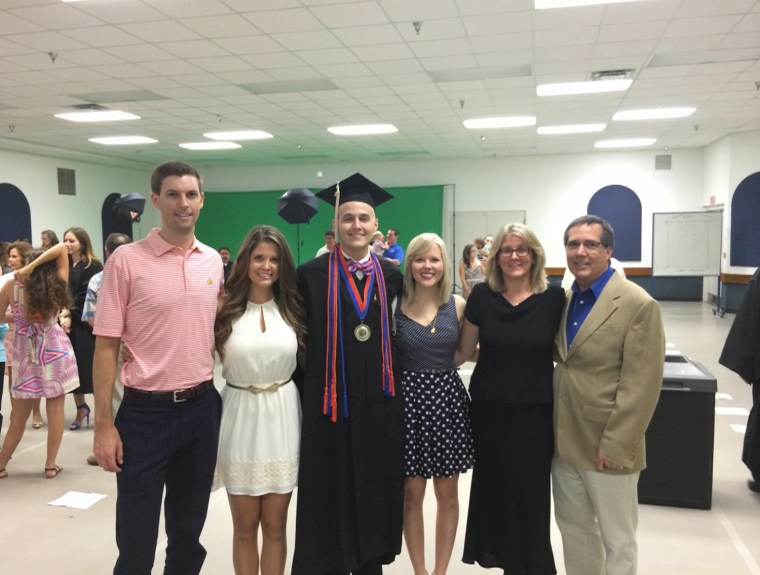 "I got the idea because when I was sick, my dad wanted to make sure I still had all of the life experiences I had dreamed of having," Blake said. "So he would set up special days for me… from fishing to flying a plane."

While Make-A-Wish helps children ages 2 to 18 and other groups such as the Dream Foundation help adults, younger adult cancer patients don't "have a whole lot of support," Blake found. The nonprofit, based in Jacksonville, Florida, was formed in 2012 and has so far helped a young woman learn to fly a plane and a young man go surfing, among others, Blake says. The group is made up of mostly volunteers and relies on donations from businesses and individuals.  
Since his diagnosis, Blake has married his wife Maja, whom he has known since he was a high school freshman and who helped him and his family through the difficult treatment. She now works as a blood cancer researcher with the Mayo Clinic in Florida.
"Todd really inspired me to do that," she said. "He was a big motivation and inspiration because there are so many patients out there that are so resistant to these treatments like Todd, and we work every day to try to break that resistant down and get them the treatment they need."
Blake is a cancer survivor, but still battles the disease.
"I honestly don't know how much more time I will have," Blake told TODAY. "I'm trying to buy time until something comes up that can cure me. I hope the research can come up with new treatments every year so I can keep fighting."
And, hopefully, motivating other young people with cancer to pursue their dreams. Each year, 70,000 young adults are diagnosed with cancer and "I want to help them," said Blake.
For more information go to Live for Today Foundation