A new photo series turns a game of dress-up into an empowering history lesson for kids, and their parents.
A new photo series demonstrates the potential power behind the age-old kids' game of dress up.

Maryland-based photographer Eunique Jones Gibson's photos shows little girls portraying female role models through history. They pull it off with a few key wardrobe pieces and gestures, like a classic hairstyle or signature accessory — think Janet Reno's famous glasses or Michelle Obama's much-copied hairstyle.


The effect is both adorable and powerful, both for the viewers and the children who participate. 
"Lyric was the little girl who portrayed [children's rights activist] Marian Wright Edelman" in an earlier photo shoot, Gibson told TODAY.com. "Afterward, her mom let me know that Lyric was autistic, and told me this project has changed her life. Every day she gets up and looks at the picture, and says, 'Look mom, I did something important.'"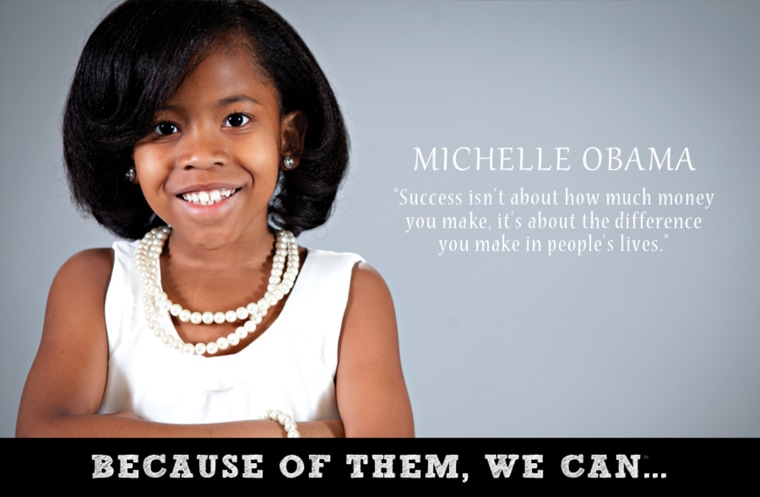 Gibson launched a similar photo series last February as a Black History Month project called "Because of Them, We Can." The idea really took off, with the images garnering 500,000+ likes on her Facebook and Instagram pages, and eventually became a coffee table book. As the popularity of the images grew, Gibson decided to devote herself full time to making more of the pint-sized portraits and to broaden her focus beyond black history.
She's heard from schools as far away as France who say they're using the images as part of their curriculum. And parents tell her they are learning the stories behind the icons right along with their children. "We all can stand to learn more about the achievers all around us," Gibson said. "When we take the time to gather more information, we make the process of enlightening our kids about their connection to greatness easier, and by doing so we can help them reimagine what is possible for their lives."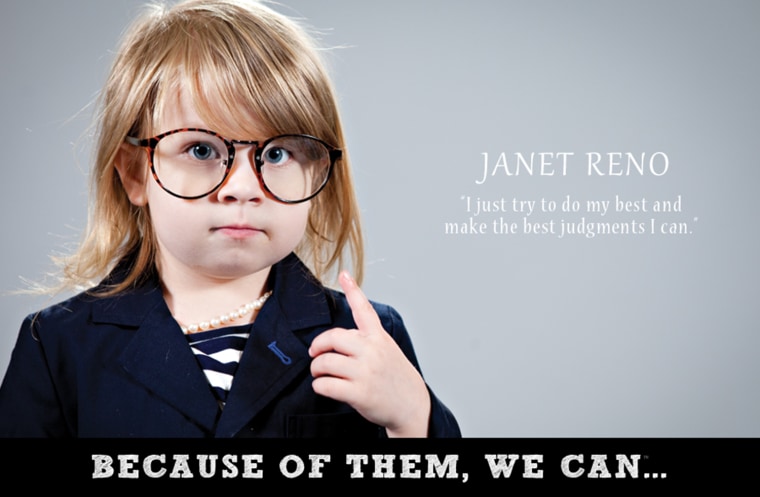 To that end, Gibson said she tried to educate the kids as they sat for the portraits. "We spoke to everyone on site about who they were portraying," she told TODAY.com. "We had children come in with printouts from the Internet, photos and even their own take on the individual they were portraying." The boy portraying inventor Garrett Morgan, for example, posed with a traffic signal, one of Morgan's inventions, but also wanted to check out all the other props related to Morgan's career. 
Gibson said people seem hungry for positive images to share with — and inspire — their kids. "Dreams, self esteem and empowerment are themes that everyone can relate to," she said.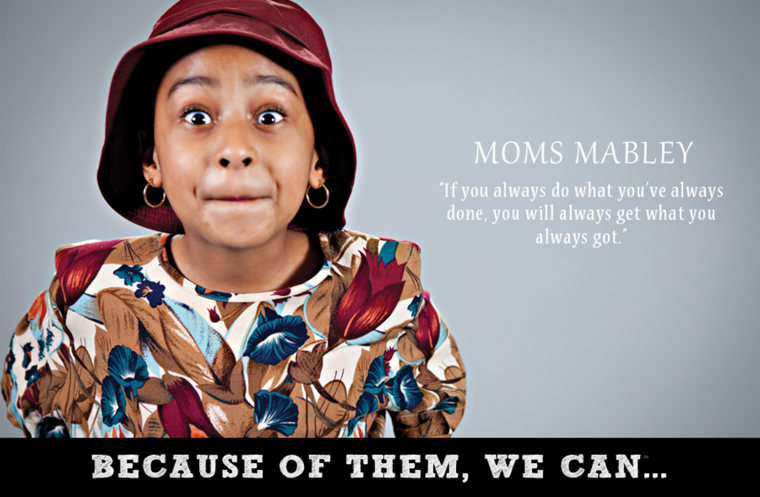 She said she got her original inspiration for the campaign from her two sons, now 5 and 1. "The more I thought about their promising future and the individuals, past and present, who have paved the way for them and others, I began to think about the need to connect them to these people in a way that would help them understand their contributions and feel just as confident about making their own," she told TODAY.com. "In launching the campaign, I realized that this could be something that other children could benefit from as well."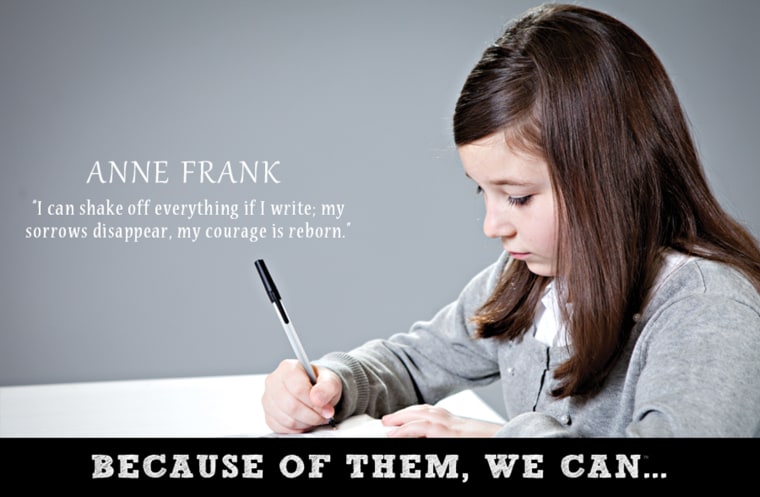 In a similar effort, last May, photographer Jamie Moore created an inspiring photo series, Not Just a Girl, that envisioned her own daughter as worthy women throughout history, like Jane Goodall and Amelia Earhart. "Let's set aside the Barbie Dolls and the Disney Princesses for just a moment, and let's show our girls the REAL women they can be," Moore wrote on her website.
Alesandra Dubin is a Los Angeles-based writer and the founder of home and travel blog Homebody in Motion. Follow her on Facebook, Google+ and Twitter.