As a 2-year-old, Harper Grace Bruckner uttered and inspired hilarious quotes that prompted her dad, Martin Bruckner, to illustrate them as a Mother's Day gift for his wife and fellow designer, Michelle.

Months later, the Tao of Harper has legions of followers, thanks to the Internet and artistic interpretations of gems ranging from "I like makeup & I like bad guys" to "These bacons are cool."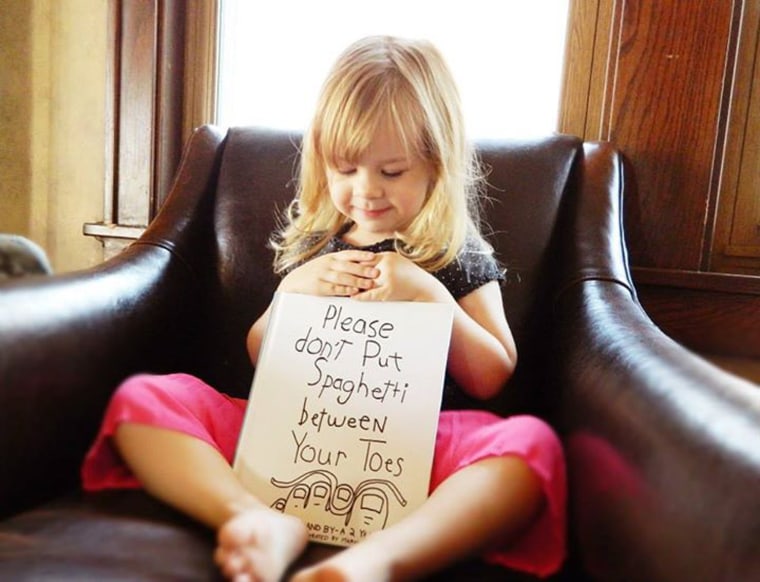 "This was just a fun, little, dumb thing I did for my wife for Mother's Day," Bruckner told TODAY.com. "I talked to [TODAY.com], to CNN, to The Huffington Post, to [media in] Italy, Israel, England, Australia — oh, my God. It's so cool, so cool."

Bruckner started posting his pictures to Tumblr and Facebook pages called Spaghetti Toes, named after the time Harper Grace was busted at the dinner table for threading stringy pasta in the spaces between her toes.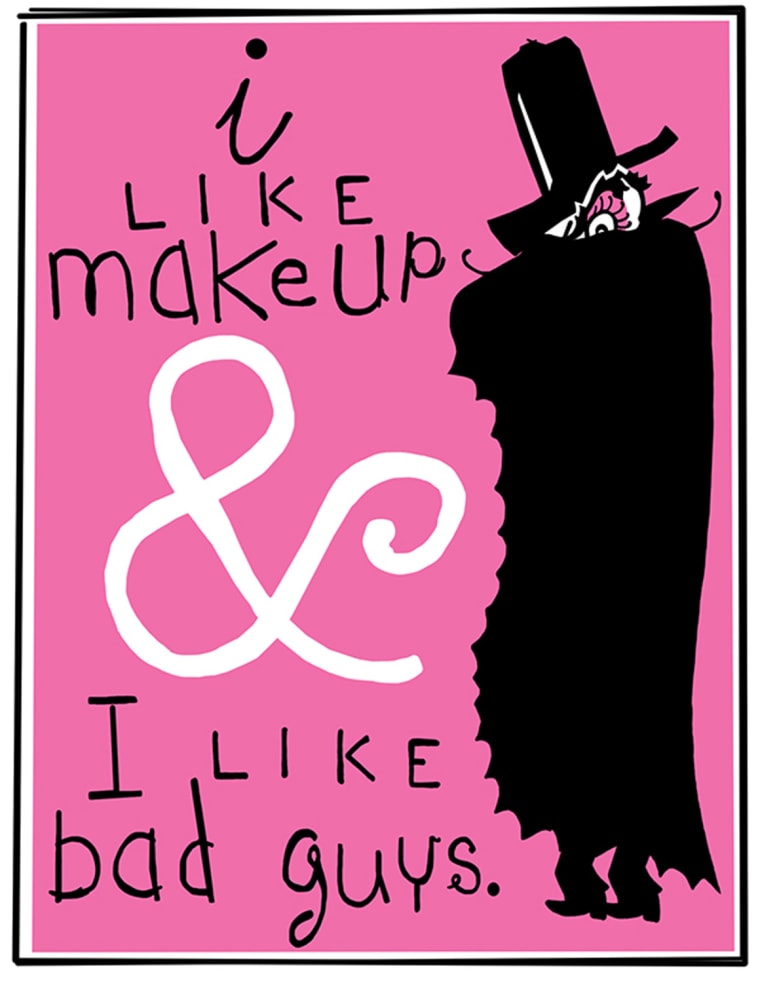 "I went down to my basement a couple of days later, and just scribbled these out in Photoshop with an airbrush tool," said Bruckner, who kept making them after receiving positive feedback from friends.

Family members and fans are responsible have inspired some of the images, but Harper Grace herself is the source of many of Spaghetti Toes' most priceless mots. "Every time she's said something, or we've said something to her, I've just kind of jotted it down in the Notes section of my iPhone," Bruckner said.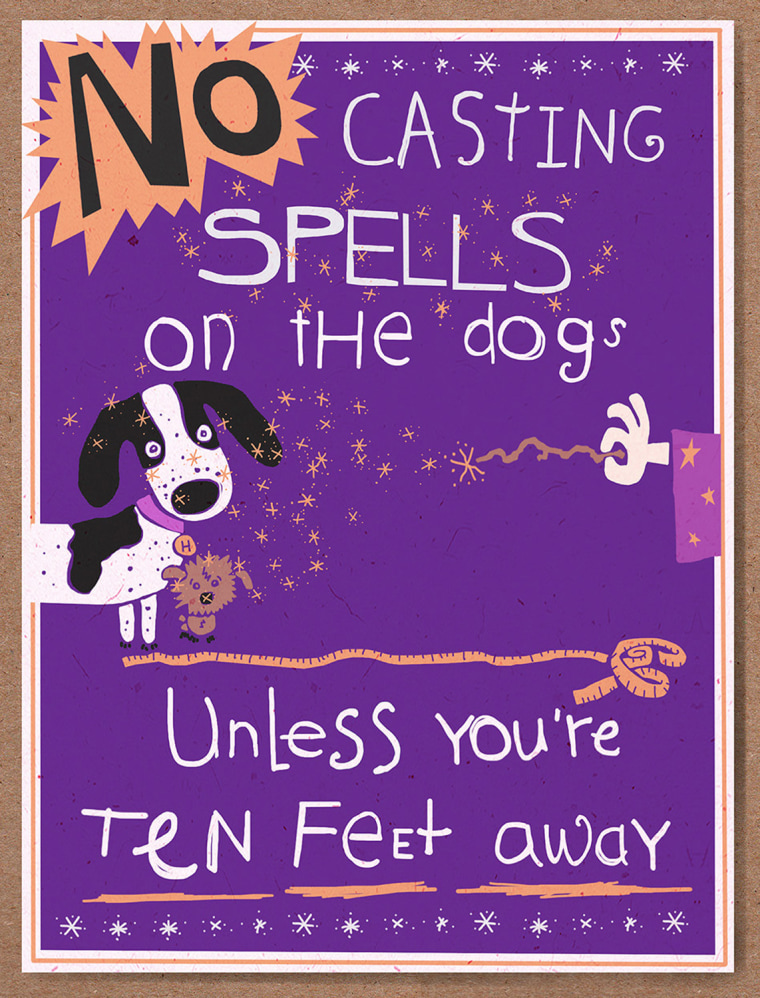 Spaghetti Toes' Facebook page had more than 7,500 fans as of Tuesday morning.
On Sept. 26, when Harper Grace turned 3, Bruckner collected many of his drawings and used the website Blurb to create and publish a few copies of a book, "Please Don't Put Spaghetti Between Your Toes." He didn't anticipate that interest and demand would swell to the point of becoming an international sensation.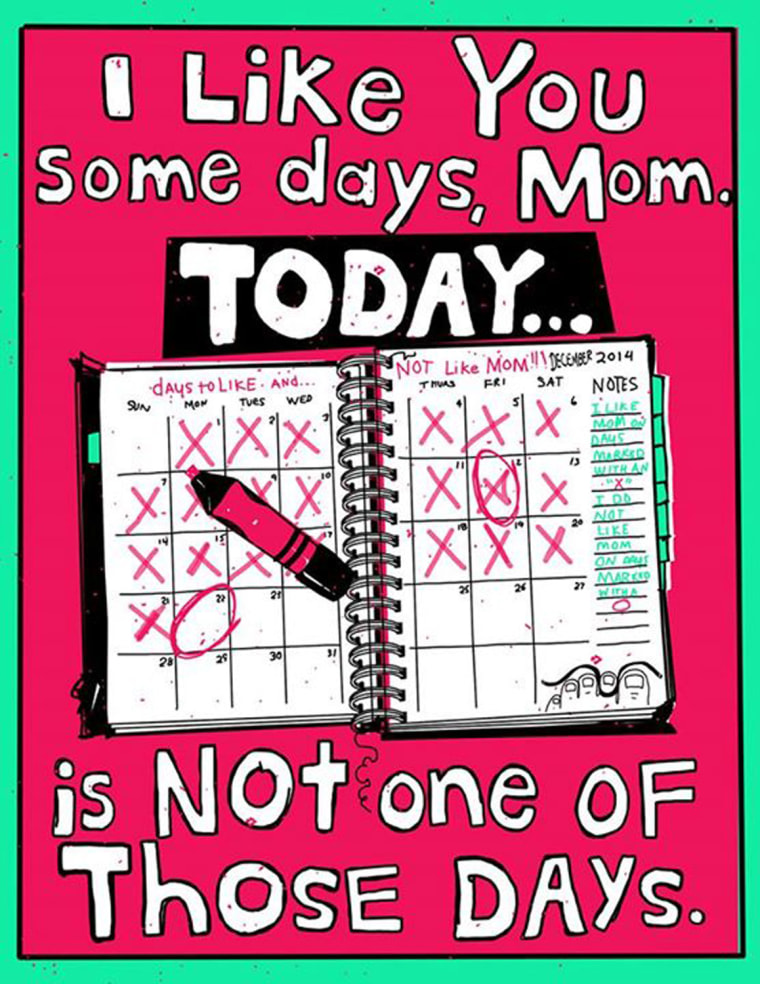 "I put some of them on Facebook, and they would get like 90 to 100 Likes, and I don't get that on anything," Bruckner said. "So, I was like, 'I'm going to start a little Facebook page.'"
After he posted new creations on that site and offered to create similar custom prints for customers on Etsy, the website Pleated Jeans posted a Dec. 8 story about his Spaghetti Toes illustrations. The story went viral from there.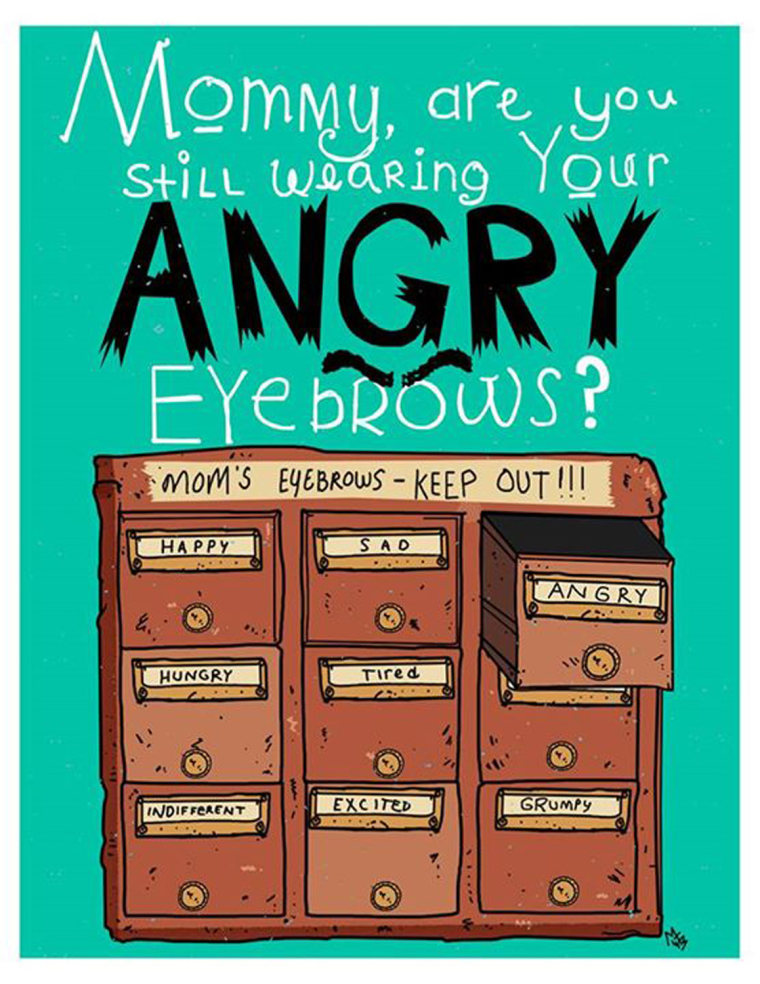 "After that, I've been trying to keep track of all this," Bruckner said with a laugh. "We're doing custom prints for $25, and I've got 50 on my waiting list right now. People are asking me to do full custom books for them."

The money is nice, but Bruckner insists he's enjoying the fact that so many people are enjoying his work and Harper Grace's musings.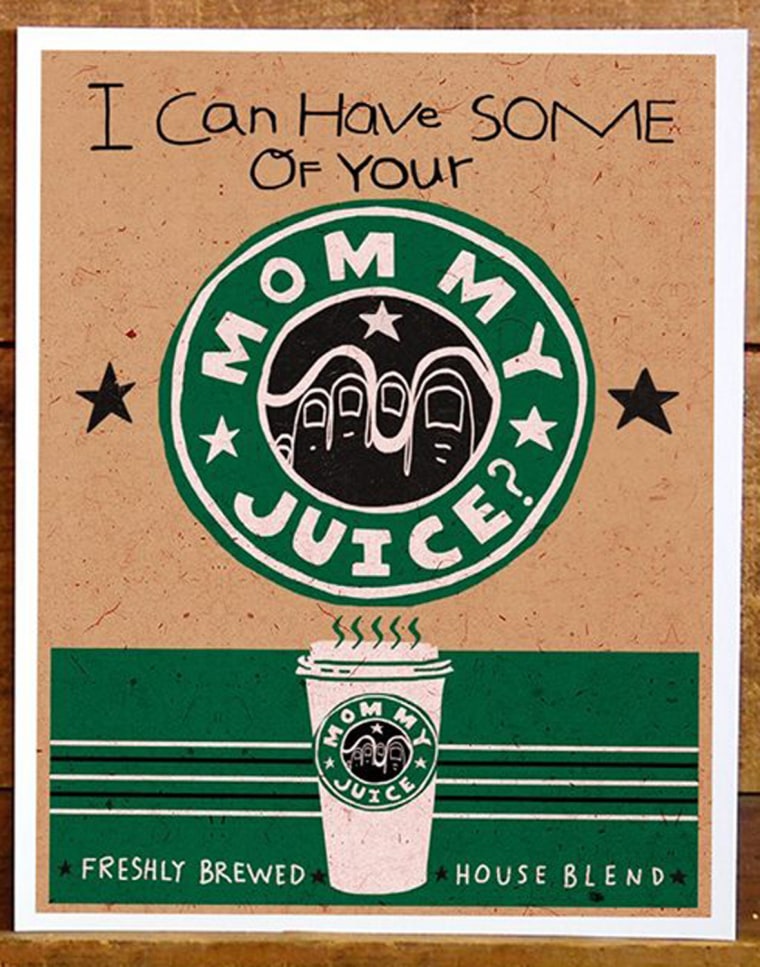 "Parents can obviously relate," he said. "I've gotten thousands and thousands and thousands of comments of what their children have said. They all love to share their own, because they've all heard these ridiculous things."

Although a friend has put him in touch with a literary agent, Bruckner says has no plans to publish his works formally. "It could be a fun blog-to-book project," he said, "But if this is all it is, I'm enjoying it."

"I like makeup & I like bad guys" may be most popular of his illustrations, but there's a sentimental reason behind his most cherished work to date.
"My personal favorite is 'I love you, Princess Daddy,' because she's telling me she loves me," he said.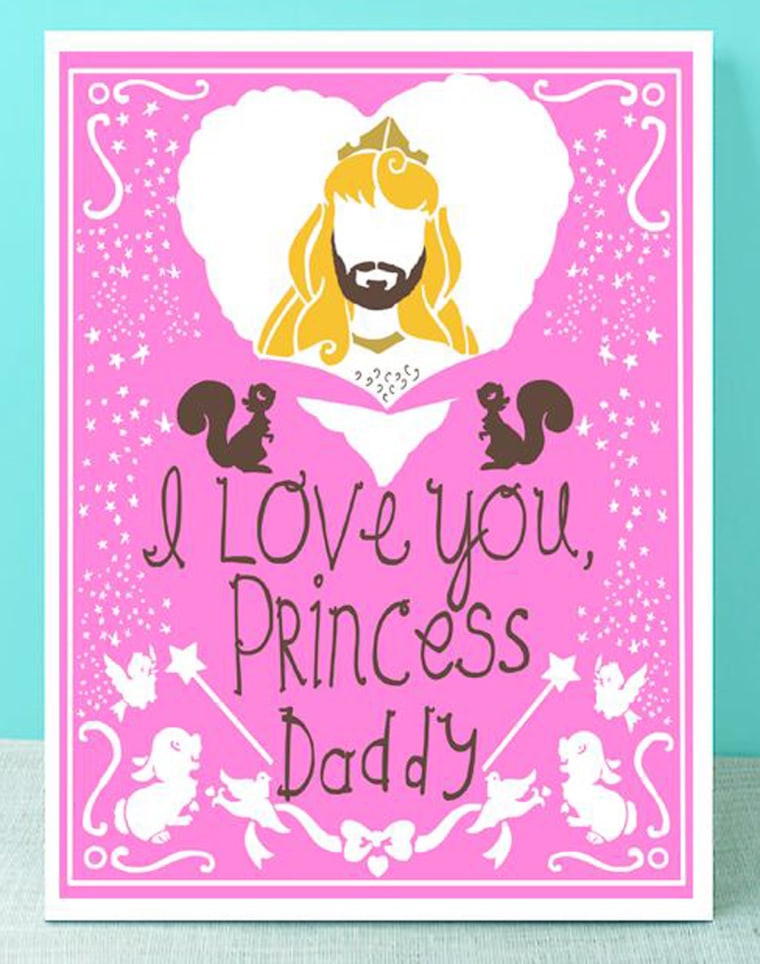 In addition to demand for custom prints, Bruckner may be busy using Photoshop for the foreseeable future, especially since his daughter continues to deliver deep thoughts.
"I've got 15 more on my phone that I have to do," he said.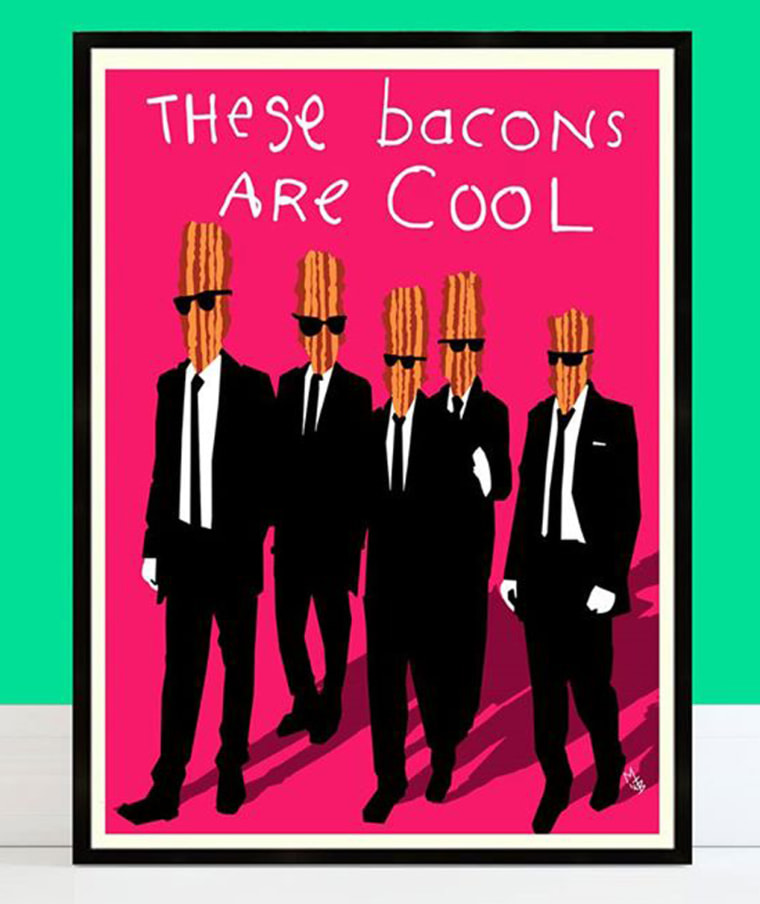 Since Harper Grace won't stay young forever, her parents have discussed future plans.

Said Bruckner, "My wife's like, 'We're going to have another [child] to keep this going, because we're going to run out [of quotes] someday.'"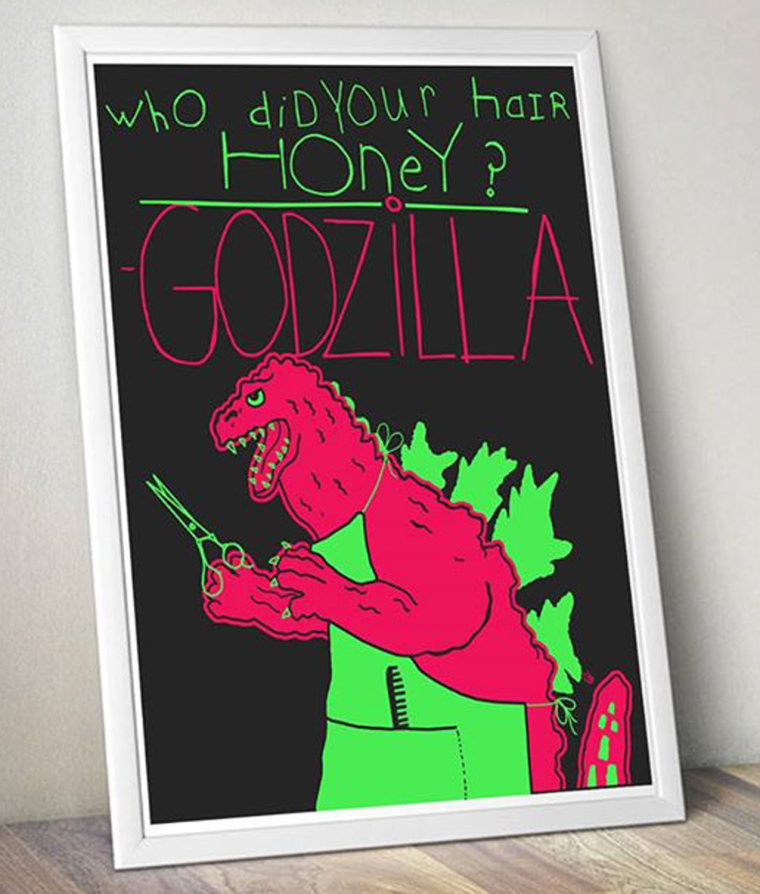 Follow TODAY.com writer Chris Serico on Twitter.