Johanna Colon may only be 6 years old, but she already commands plenty of R-E-S-P-E-C-T.
The little girl's adorably sassy performance of Aretha Franklin's 1967 hit "Respect" during a dance recital in Knightdale, N.C., on Saturday night has been viewed more than 20 million times on Facebook since her mother Elissa posted it on Sunday.
Johanna, who has been taking dance lessons at Heather's Dance Inc. since she was 2 years old, got a standing ovation from a sold-out crowd of more than 400 people after channeling the Queen of Soul in her first and only performance of "Respect" with her classmates after weeks of practice.
"She practiced very hard,'' Elissa Colon told TODAY.com. "She would make me play it on Pandora constantly. All eyes were on her from the beginning. As soon as she walked out, everybody was just floored."
Elissa gave her some background on Aretha Franklin as she learned the song, which became an instant favorite for Johanna.
"She really didn't know who Aretha Franklin was, and when I told her about her and played it, she said, 'Ooh, she's got a lot of sass, mommy,''' Elissa said.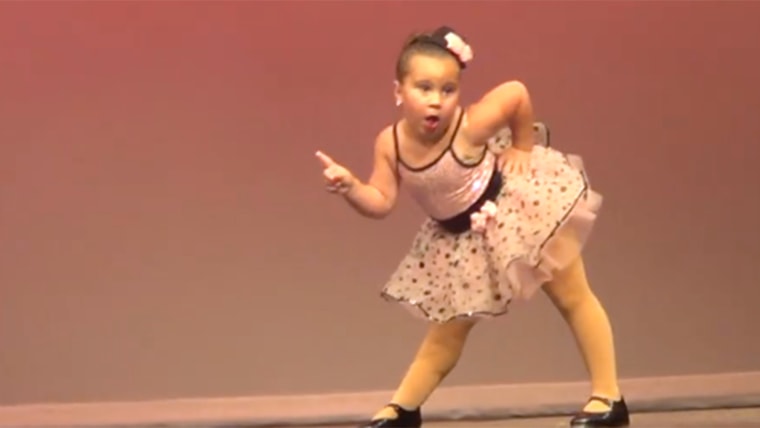 Plenty of people have admired Johanna's spunk as well since the video has gone viral.
"I posted it for family and friends because we're originally from New York, and I did not expect it to take off like this,'' Elissa said. "We told Johanna about it, and she's excited, but she really doesn't totally understand. She was more excited that she had her last day of school and that she got ice cream for having a great report card."
Johanna, who hopes to be a (more) famous dancer one day, also has been a great big sister to her younger brother, C.J., 3. The youngest child of Elissa and husband Carlos, C.J. has Hirschsprung's disease, which affects the large intestine and causes problems with bowel movements. C.J. has already endured more than 30 hospitalizations and 35 surgeries in his young life.
"It's been a pretty rough start for C.J., but she's been right by his side the entire time,'' Elissa said. "She's very sweet, loving and kind."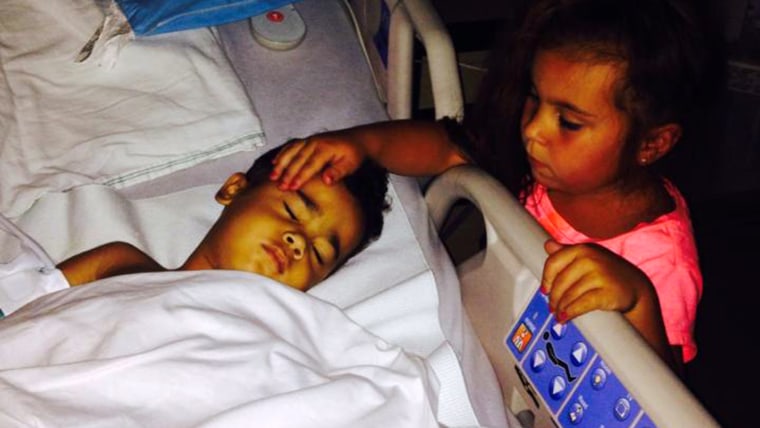 She also can turn up the attitude when it's time to perform, even in front of hundreds of people.
"She doesn't get nervous at all,'' Elissa said. "She dances around the house constantly. I can't keep her still. She does her sassy dance all over the place."