Atticus and Olivia are having their moment as the top baby names of 2017, with Bear and Zendaya hot on their heels.
Those names will be competing with the likes of Eleanor, Margaret, Jasper and Wyatt for supremacy in 2018.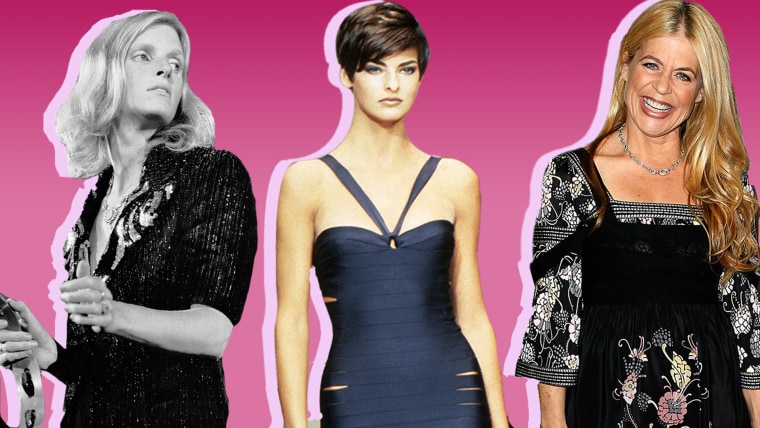 However, there is one name that reigns supreme when it comes to being the trendiest baby name of all time.
Take a bow, all you Lindas out there.
When biotechnologist David Taylor analyzed names using the Social Security database, he found that Linda enjoyed the longest peak of popularity of any "trendy" name in the country since 1880, followed by Brittany, Debra and Shirley.
Never miss a baby name story with the TODAY Parenting newsletter! Sign up here.
He devised a metric that takes into account a name's overall popularity and how steeply it rose and fell. A timeless name like Mary couldn't be considered trendy because it's been popular for so long, while a spike of the name Dineen was just a brief 1960s phenomenon.
Taylor found the peak of Linda as a trendy name lasted from 1938-1969, including an explosion of Lindas in 1947 when 5.48 percent of all girls born in the U.S. were given that name.
That spike came after performer Jack Lawrence had a hit in 1946 with the song "Linda," which was written about 1-year-old Linda Eastman, the daughter of his attorney. She went on to become Linda McCartney, the first wife of Beatles icon Paul McCartney.
Considering that Emma, the top girls name in the Social Security database for 2016, belonged to 1.01 percent of births, it's likely that we'll never see a one-year spike like Linda's again unless Justin Bieber writes a hit song called "Emma."
Some of our most famous Lindas, like "Terminator" actress Linda Hamilton (born in 1956), supermodel Linda Evangelista (1965) and "Exorcist" actress Linda Blair (1959) were born during that peak Linda period.
Only 0.023 percent of female births in 2016, 434 in all, resulted in the name Linda, so it's lost some steam since its heyday.
In Taylor's analysis, Dewey was the only boys name to crack the top 10, and that came at the end of the 19th Century from George Dewey, a hero of the Spanish-American War.
So Linda, have no fear. It's going to take a lot of like-minded parents (and "Star Wars" movies) for the likes of Kylo and other names to ever be the trendiest of all time.
Follow TODAY.com writer Scott Stump on Twitter.