Fathers everywhere will understand: The most important title in a man's life might just be dad.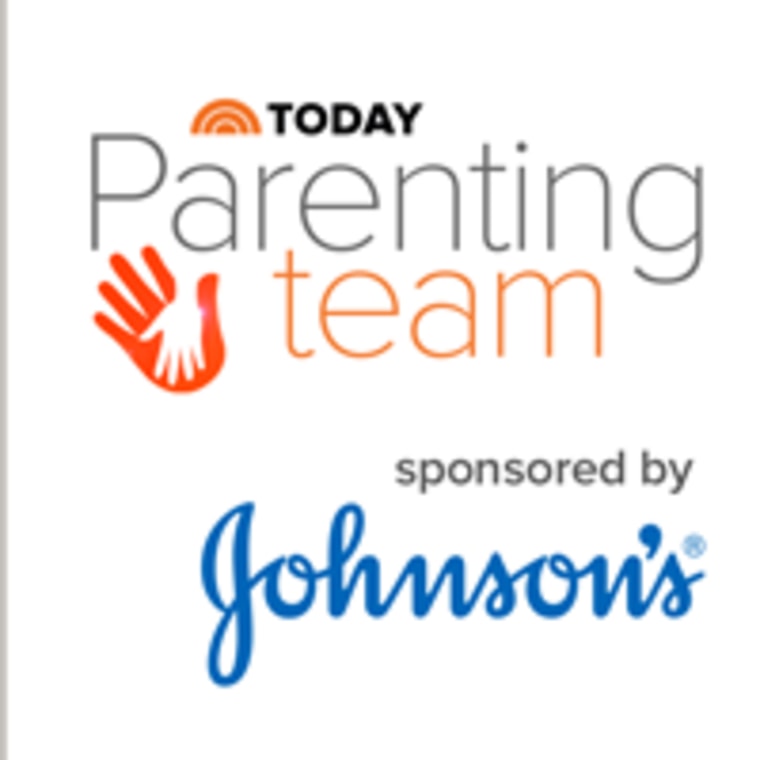 For the past several weeks, we've been asking you to tell us how your life changed after becoming a parent. You can share your own stories with the TODAY Parenting Team community. Some of our Parenting Team members were featured on TODAY Friday.
The TODAY anchors added their own experiences ahead of Father's Day.
Willie Geist's daughter was born nine years ago this week.
"You could feel it physically. The moment she appeared in that delivery room, your whole life turned outward, instead of inward," he said Friday. "You were selfish and you were worried about your job and all these things that felt important to you. And in that moment, none of that mattered and it's been that way for nine years."
Share your stories and photos with the TODAY Parenting Team
Carson Daly lost his dad when he was 5. His mom remarried when he was 8.
"God gave me two incredible fathers," he said. "So by the time I had my first kid, I quickly understood two important lessons: the fragility of life, number one, and the importance of fatherhood."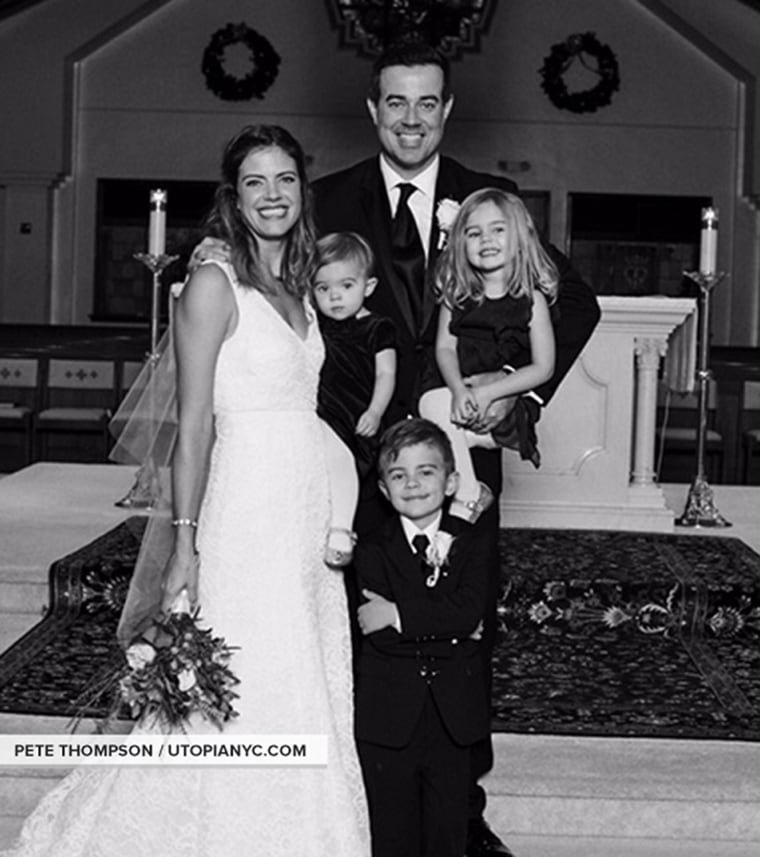 Your life changes forever, but for the better, Carson told TODAY's Savannah Guthrie, who is expecting her second baby, and Dylan Dreyer, who announced last week that she is pregnant with her first child.
TODAY Parenting Team contributors Doyin Richards, Justin Ricklefs, Gavin Shulman and Brian Rutter had their own unique insights on becoming dads.
Life changes
Doyin: "My life changed when I became a dad when I looked in my daughter's eyes and I realized: Oh my gosh, I am responsible for this tiny human."
Justin: "I didn't know how much love my heart can hold. I just didn't know."
Gavin: "The life I led before is no more, but it's been replaced by a much better one."
Brian: "I was just sort of a happy-go-lucky person, which I still am, but suddenly I realized I had a bigger mission."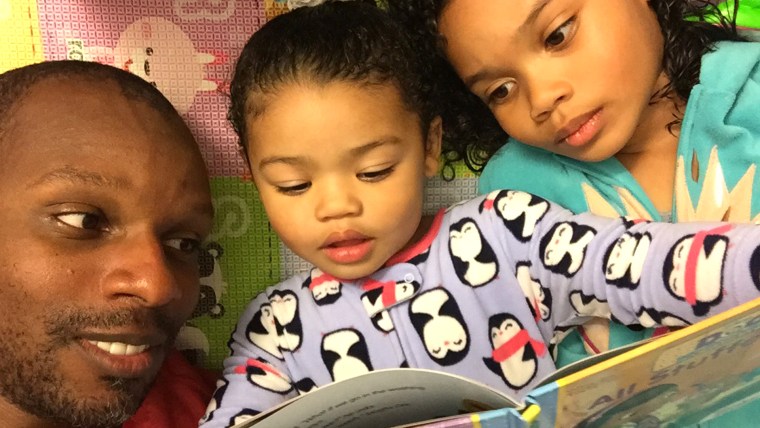 Being a dad means...
Doyin: "Being a dad, especially being a dad of girls, means being covered in glitter at all times."
Justin: "I'm definitely not a perfect dad, there's no question about that. But until they tell me to stop showing up, I'm just going to be as engaged as I can."
Gavin: "I am the kind of dad who is wrapped around that little girl's finger… and I don't see how that's going to change."
Brian: "I wanted to be a dad when I was 5. So it's better than anything. It's better than a bagel with lox and cream cheese."
Doyin: "My relationship with sleep is totally different now. We were totally in love, me and sleep. And now, she doesn't even call me."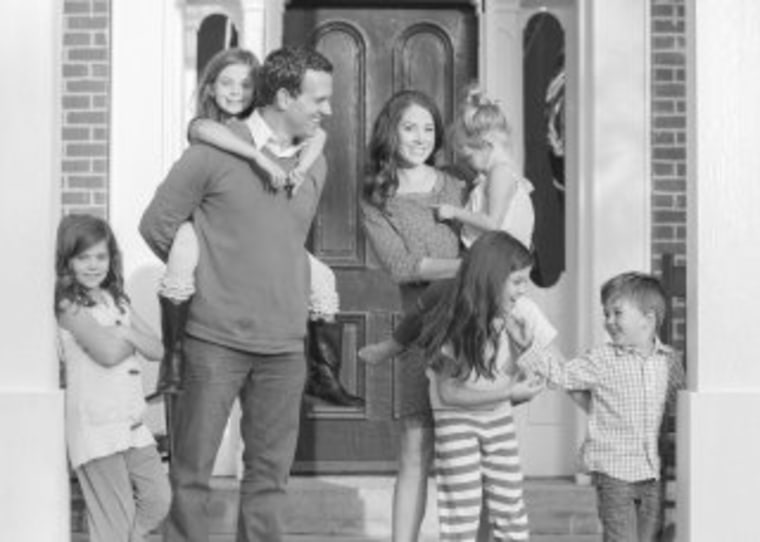 I knew I was a dad when...
Brian: "I knew I was a dad when I was asked to coach basketball by my younger daughter and I can't even make a lay-up."
Doyin: "When I changed my first poopy diaper at 1 a.m."
Justin: "When on a rainy January cold afternoon we looked in the backseat of our little car and we're going, 'We're actually taking her home?'"
Gavin: "I never knew how many dance moves I had until I became a dad."
Advice for new dads
Justin: "I'd tell him, 'Hang on, it's OK. It's scary and terrifying but awesome.'"
Doyin: "One bit of advice that I'd give to new dads is just to slow down."
Brian: "They can teach you more on a single walk around the park than you probably could learn from 20 years of school. So look at them, listen to them, take them in."
Joy
Gavin: "The most joyful moment for me of being a dad is that I wake her up in the morning. I'm the first one in there so I see her first smile in the morning."
Justin: "But the joy we see when the five of them, on occasion, are all loving and helping and being a part of... kind of swimming in the same direction and pulling the same rope. It's awesome. It's indescribable."
Brian: "When they take their first step, you think your heart's going to break. And then they get on the school bus, you think your heart's going to break and they get on a plane and they go to Europe by themselves and you think your heart's going break. But really, your heart is not breaking for sad reasons, your heart is filled with joy."
Doyin: "We're going down a big, big slide at an amusement park. She was really afraid. I was like, do you trust me? She was like, you know what daddy? I do trust you. We went down the slide and afterwards she said, I'm really glad you helped me. And I was like... ahhhh."
Brian: "So, 107 days in the neonatal (unit) to a college graduate. It's like being on a magic carpet ride."
Father's Day
Justin: "An ideal Father's Day for me, and it sounds so simple, but it's a day where we're just together as a family and have no distractions."
Brian: "And they aren't watching some YouTube video or chatting with their friends. I think if they're just hanging out with me, it is a perfectly fine Father's Day."
Gavin: "Before, everything was 2-D and now everything is in 3-D. Everything just sort of matters a little more."
Doyin: "Every day is Father's Day for me. I know it sounds cheesy and corny, but it truly is."
Happy Father's Day!