When asking the question, "What should we name the baby?" the "we" in question is usually the baby's parents. But what about when "we" includes the new baby's older siblings?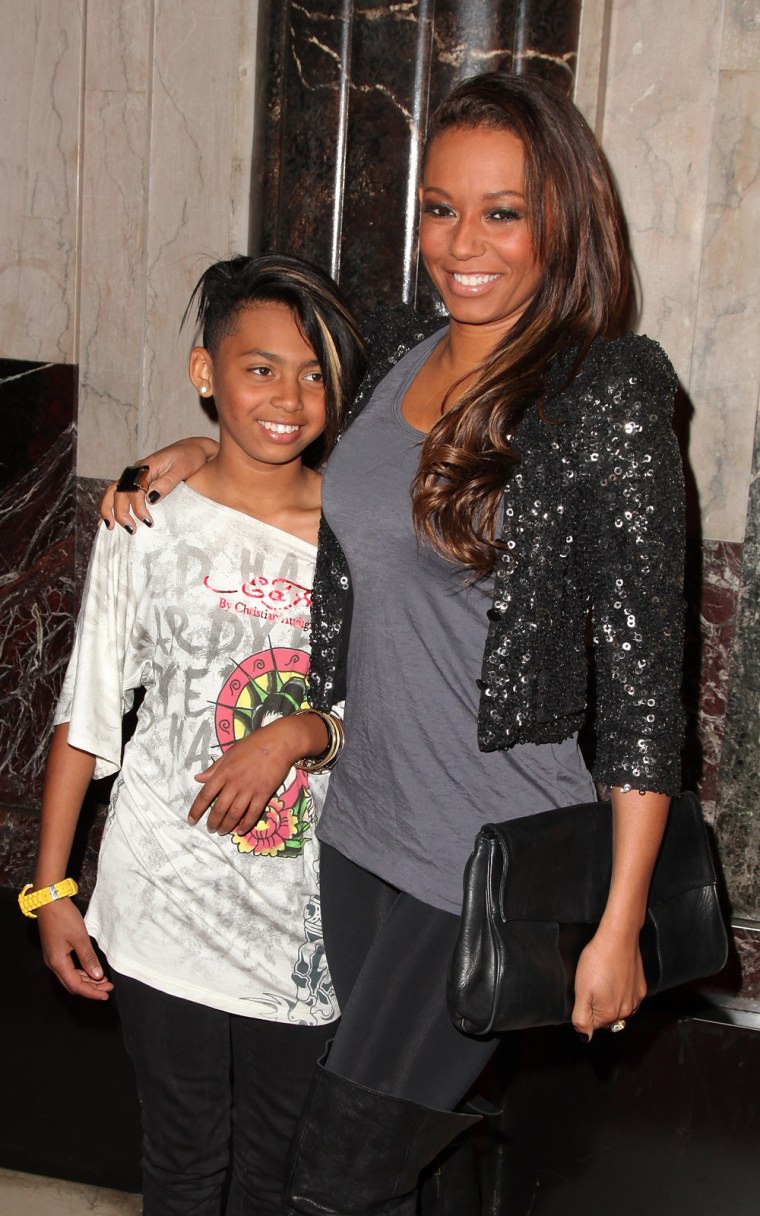 Former Spice Girl Mel B., also known as "Scary Spice," recently spiced up her new baby's life by putting the choice of the newborn's name in the hands of the baby's older sister. Soon after her new daughter's arrival, Mel B tweeted about her 12-year-old daughter Phoenix, "(She) wants to pick her sister's baby name, so fingers crossed she picks a good one!!" Phoenix made an arguably more conventional choice than her own name, dubbing her new little sister Madison.
Obviously, just because a sibling wants to name the new baby doesn't mean that they should. In Lois Lowry's book Anastasia Krupnick, written for pre-teens, Anastasia is given the chance by her parents to name her baby brother-to-be. Feeling hostile about losing her only-child status, she writes her secret choice in her journal: "One-Ball Reilly." (Spoiler: When her brother is born, Anastasia does in fact show him mercy with a more socially palatable moniker.) Children can make unfortunate choices for their siblings, even if unintentionally. On one message board, when asked if siblings should be able to name the new baby, a parent wrote, "When I was five I begged my mother to name my brother Sunflower. So, no."
When I told my older two boys, Z and R (ages seven and six, respectively), that I was pregnant last year, they were thrilled – and specifically requested a sister (figuring that their toys would be safer without another little guy in the house). As fate would have it, we obliged. Naturally, once we found out it was a girl, they decided they would name her.
My husband and I disagreed, feeling for whatever reason that this was actually OUR baby.  We also wanted her to be the family baby – this being my second marriage, we wanted to include the boys in the process. So we came to a compromise – we would let them try to pick a middle name. Emphasis on "try," of course. Parental veto power was necessary, especially when you're talking to guys who think Padme Amidala is a good name choice.
Z suggested Daisy, which I thought was cute… until he said, "Because of the duck." I felt fairly confident I did not want my child named for some Disneyesque water fowl.
Even before my husband and I got married, R had said he wanted us to have a baby named Ava, after a girl in his nursery school on whom he had a serious crush. And, true to form, R said, "I don't even know why you're asking! We have a name: Ava!" And Z agreed: "He's right, Mommy. We already decided." Of course, they also wanted this Ava's last name to be part of the baby's name. Here's where the veto power kicked in.
Our daughter was born in July. Her first name starts with a G, as a tribute to my husband's deceased mother. But I will never forget the phone call I made to the boys from the delivery room of the hospital when we told them their sister's name. "And guess what her middle name is?" I asked.
I heard the smiles in their voices as they both said in unison, "Ava!!!" And so it is.
Jordana Horn is a TODAY Moms contributor, lawyer, journalist, writer and mother of three. Sometimes, she even sleeps.