An article published in a Lego magazine has kicked up controversy for offering "beauty tips" to its target demographic of young girls.
Page 5 of the March-April edition of a special edition of Lego Club Magazine offers "Emma's Beauty Tips," which presents several female figures in "Heartlake Hair Salon," and encourages readers to "match your haircut to the shape of your face" and "experiment with bows, barrettes and headbands!" It also offers tips on blow-drying and hair-brushing technique. Emma is one of five female main characters in the Lego Friends series, and Lego Club Magazine's target readers are "4-12 years" old, according to Lego's website.
The beauty tips frustrated Sharon Holbrook, a Cleveland freelance writer and mother of three, who wrote a reaction piece published Monday on The New York Times' Motherlode parenting blog.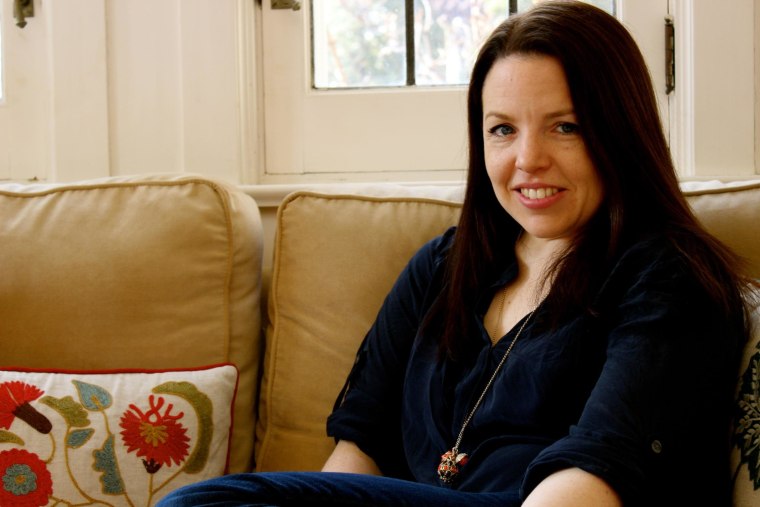 "I was in my kitchen, and my daughter was sitting at the table, reading, and she asked, 'Mom, do I have an oval face?'" Holbrook told TODAY.com.
In her piece, Holbrook criticized Lego for her 7-year-old daughter's "sudden concern with her hairstyle 'looking great,'" and blasted the "clunky, insulting" beauty feature.
"My little girl, the shape of her face, and whether her haircut is flattering are none of Lego's concern," she wrote. "It wasn't even her concern until a toy magazine told her to start worrying about it."
Holbrook added that she's had a tough time defending the toy company in recent years, and this might be the last straw. "I had come down (barely) on Lego's side in its quest to sell girls the glammed-up Lego Friends line, full of bricked-out beauty salons and pool parties and horse stables," she wrote. "But now this?"
Readers sided with Holbrook, as many took to Twitter to show solidarity and remind the toy company of a more celebrated girl-centric campaign (from 1981, no less).
In the "Responsiblity" subsection of the "About Us" page on Lego's website, the company declares its "responsibility ambition is to make a positive impact on the world our children will inherit."
The "beauty tips" feature hasn't been the only reason Lego has been rebuked for gender-related reasons in recent years. In 2011, Lego Friends' salon setting was a target of Peggy Orenstein, the author of "Cinderella Ate My Daughter: Dispatches from the Front Lines of the New Girlie-Girl Culture," when she penned her own New York Times piece that explored the premise of gender-free toys.
"What do girls learn about who they should be from Lego kits with beauty parlors or the flood of 'girl friendly' science kits that run the gamut from 'beauty spa lab' to 'perfume factory?" Orenstein wrote.
TODAY.com contacted Lego's media relations department for comment Tuesday morning, but did not receive an immediate reply.
In a statement to Mashable, Lego spokesman Michael McNally said he appreciated readers' feedback.
"Our Club team is always striving for new ways to engage with LEGO fans based on insights we gather from our Club audience," McNally continued. "One particular thing that readers asked us to include was an 'Advice Column.' In the most recent magazine, we attempted to deliver against this request by elaborating on a current LEGO Friends story line. We sincerely regret any disappointment it may have caused. We value this feedback and have already shared with the LEGO Club team in order to positively impact future stories."
Holbrook said that, if she had the chance to talk with McNally, she'd ask two questions.
"Who is supervising the content that goes out in these free marketing magazines?" she said. "And what can they do in the future to ensure that it's going to be a message that's consistent with what I understood to be Lego's mission?"
Follow TODAY.com writer Chris Serico on Twitter.