/ Source: TODAY Contributor
Parents are funny — especially on Facebook! And we love them for it.
What a year we've experienced, so much anger, fear, resentment, fists and tears … and that was just in the carpool lane. For sure, 2016 has been a roller-coaster filled with ups and downs, but there's one thing we can all agree we enjoyed this past year — a few good laughs.
So we'd like to take a moment to acknowledge some of our favorite hilarious moms and dads who said some of the funniest things we heard all year and put a much needed smile on our faces.
And to all of you who have shared your posts and made us feel like maybe we're not the only ones who don't have our sh** together, thanks for making us LOL, ROTFL, and accidentally spit pinot noir on the dog.
Never miss a story with TODAY's newsletters! Sign up here
Want to share your funniest parenting moments with TODAY? Just post them on our Facebook page at TODAY Parents, or tag us OR Sarah Maizes (our Parenting-Humorist-at-Large) in your comments. We'll pick our favorites to feature in our next installment.
Here are our picks for this year's Funniest Parents on Facebook!
1. Deck the halls (Elly Lonon)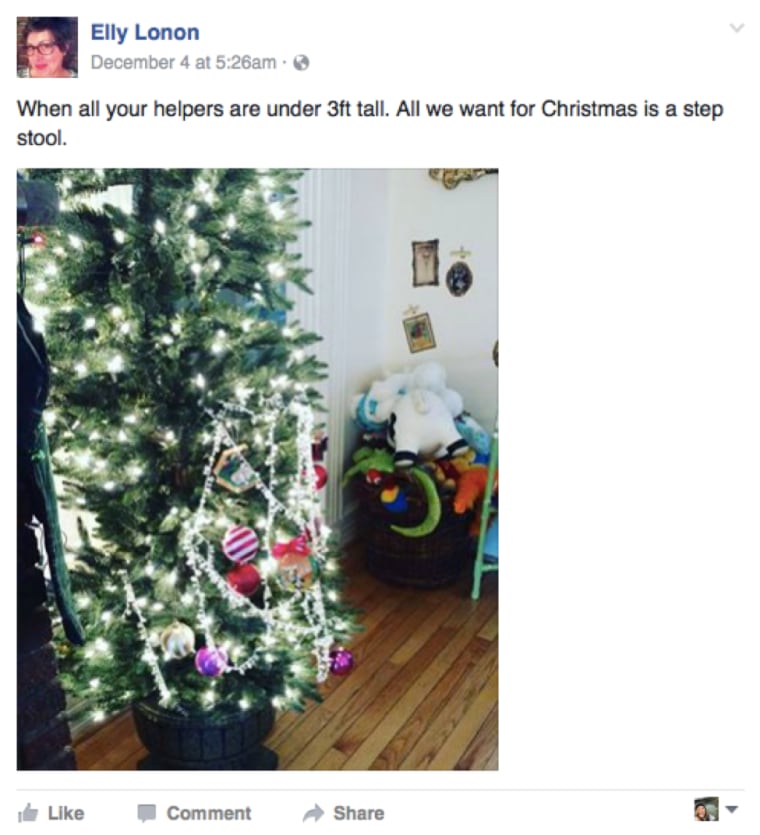 2. Balanced meal (The Dusty Parachute by Susanne Kerns)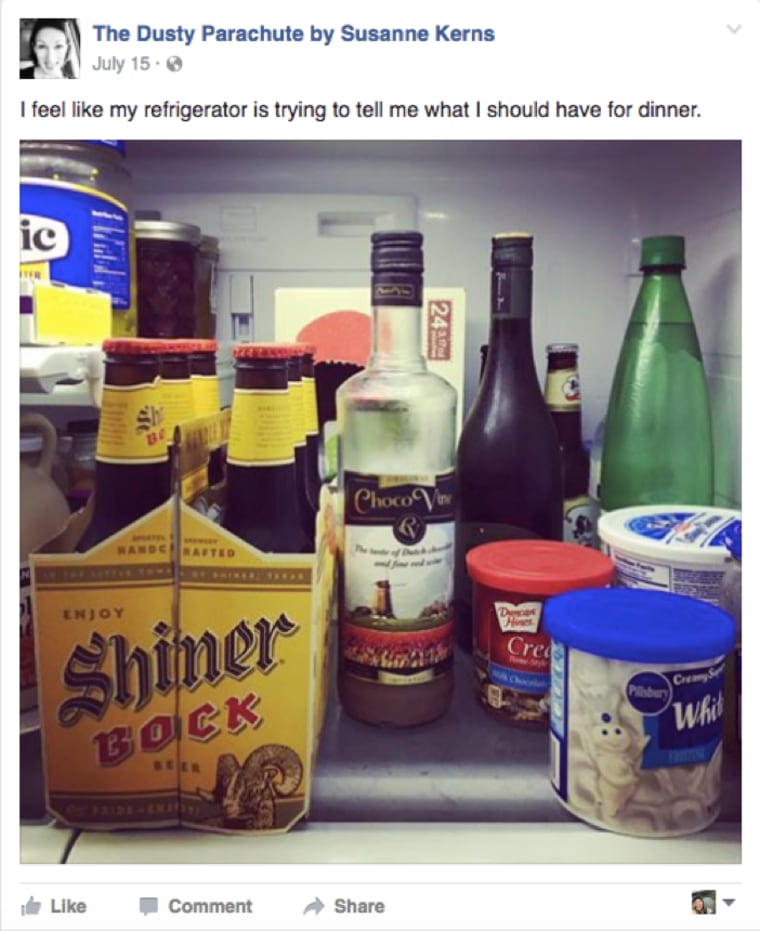 3. Feet first (Shelley Rennick)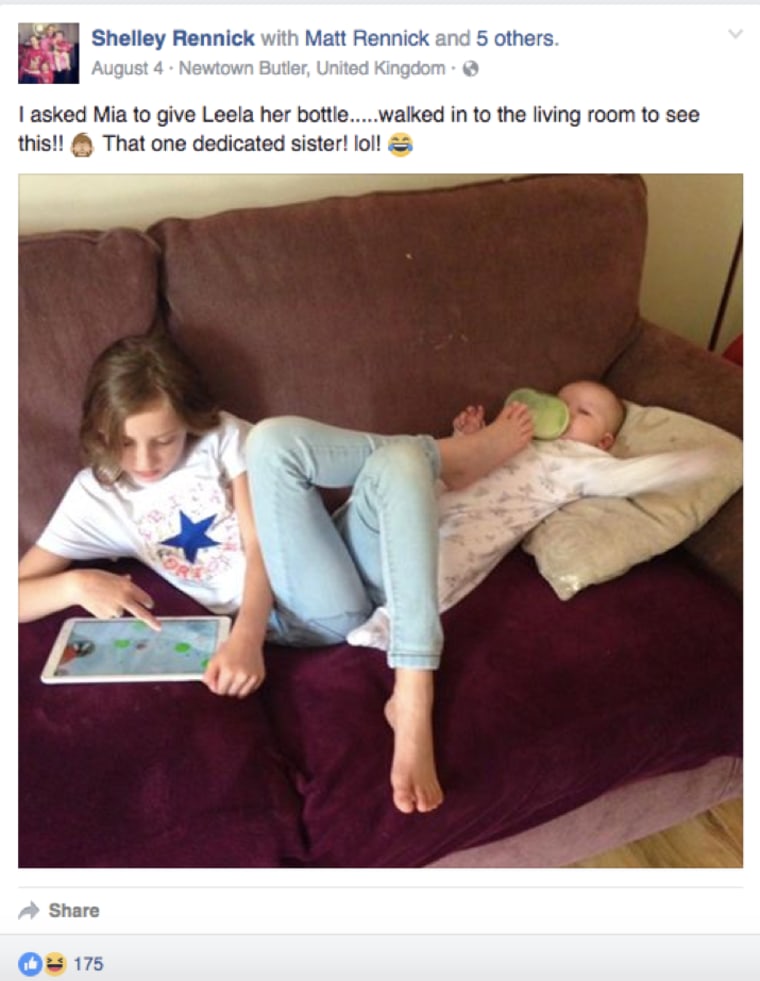 4. Noteworthy (When Crazy Meets Exhaustion)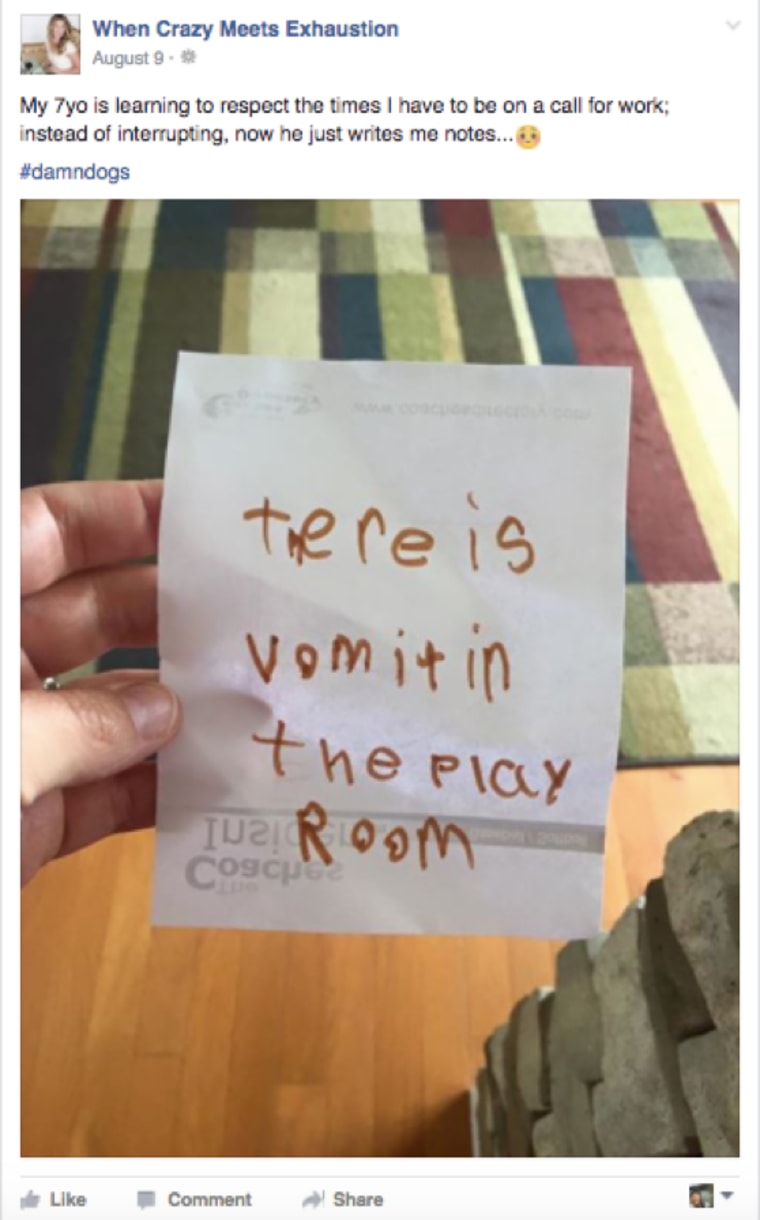 5. Summer report card (Rants from Mommyland)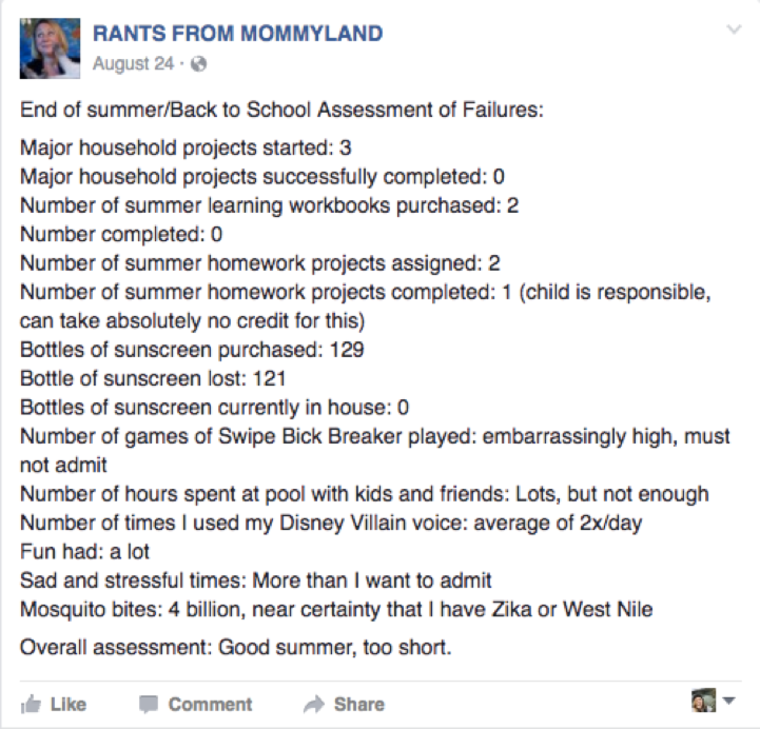 6. I am your brother (Pails and Fires by Leslie Gaar)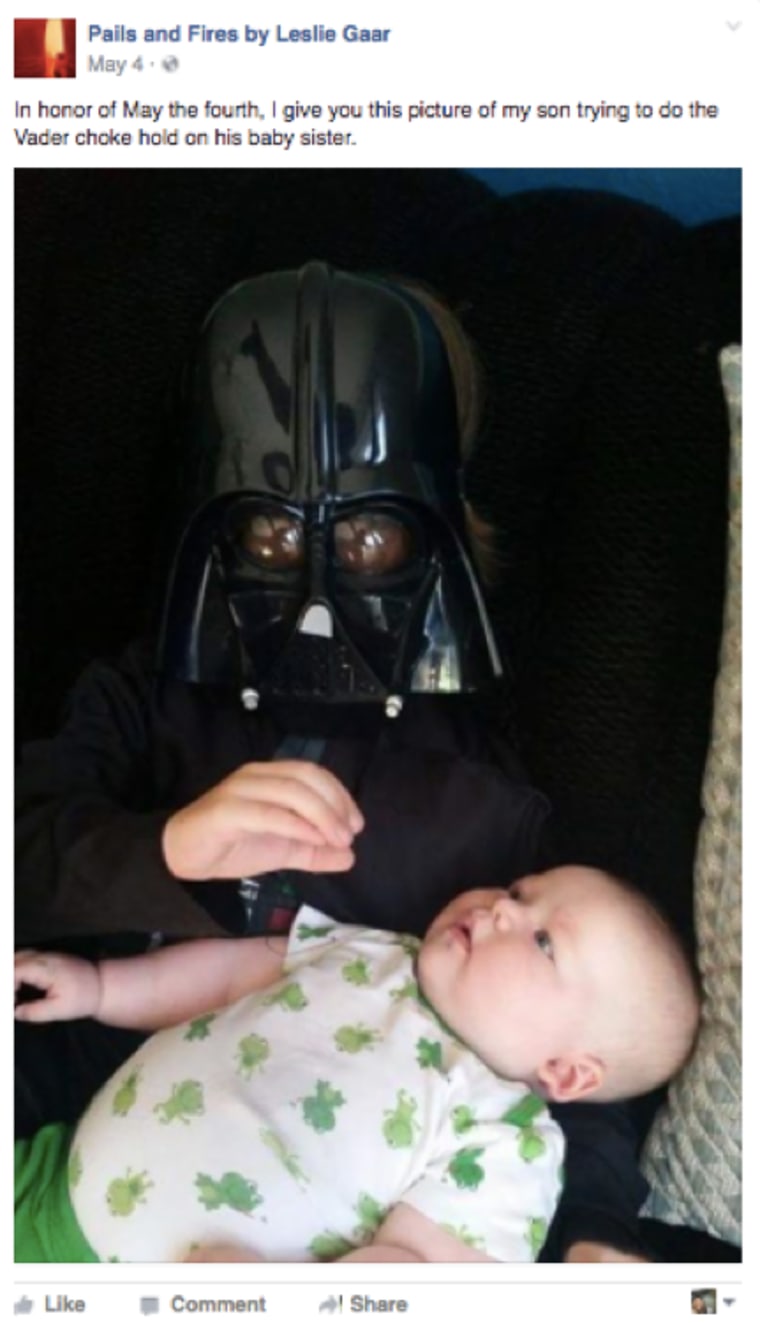 7. Small smile (Rodney Lacroix - Author)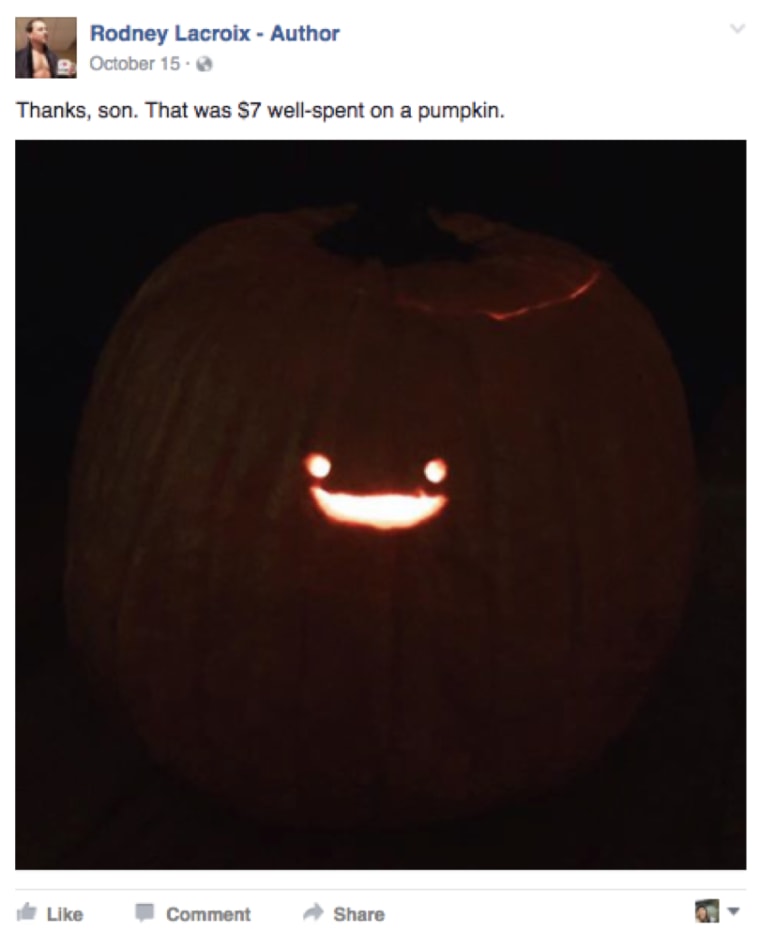 8. Picky eater (The Dose of Reality)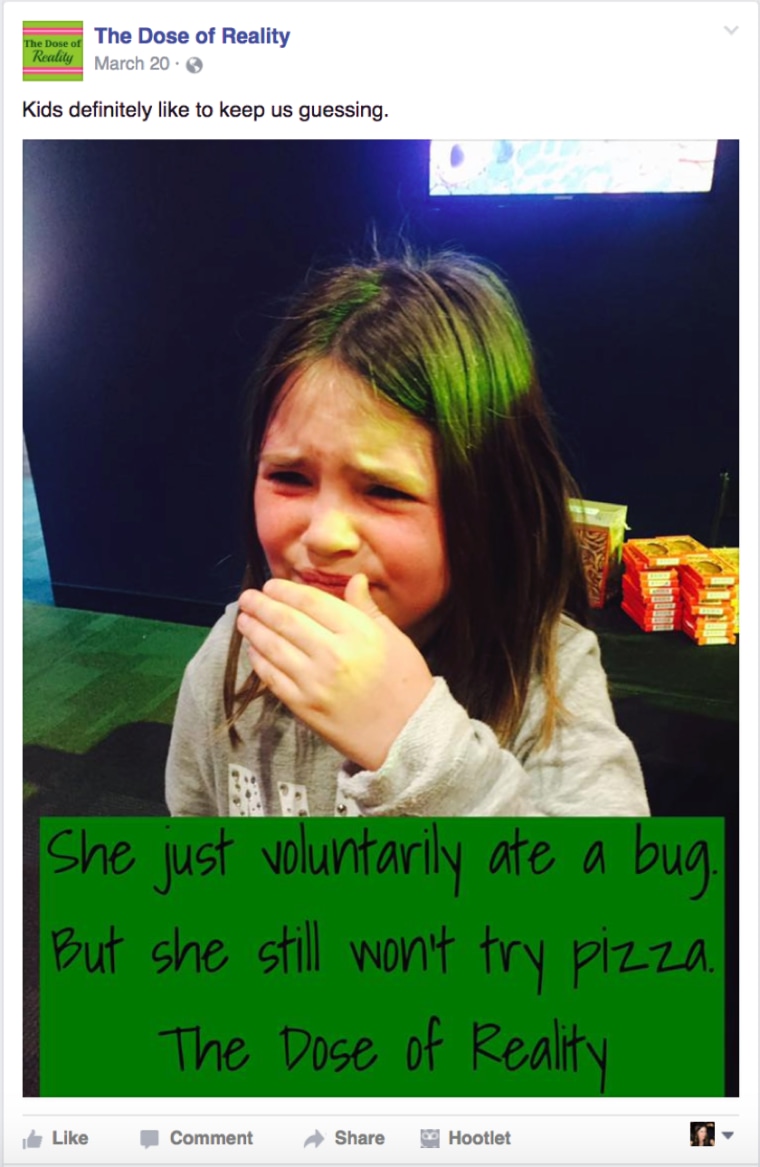 9. Payback (Brooke Kwatny Kravitz)

10. Ready for the rains (Amanda Mushro -- Questionable Choices in Parenting)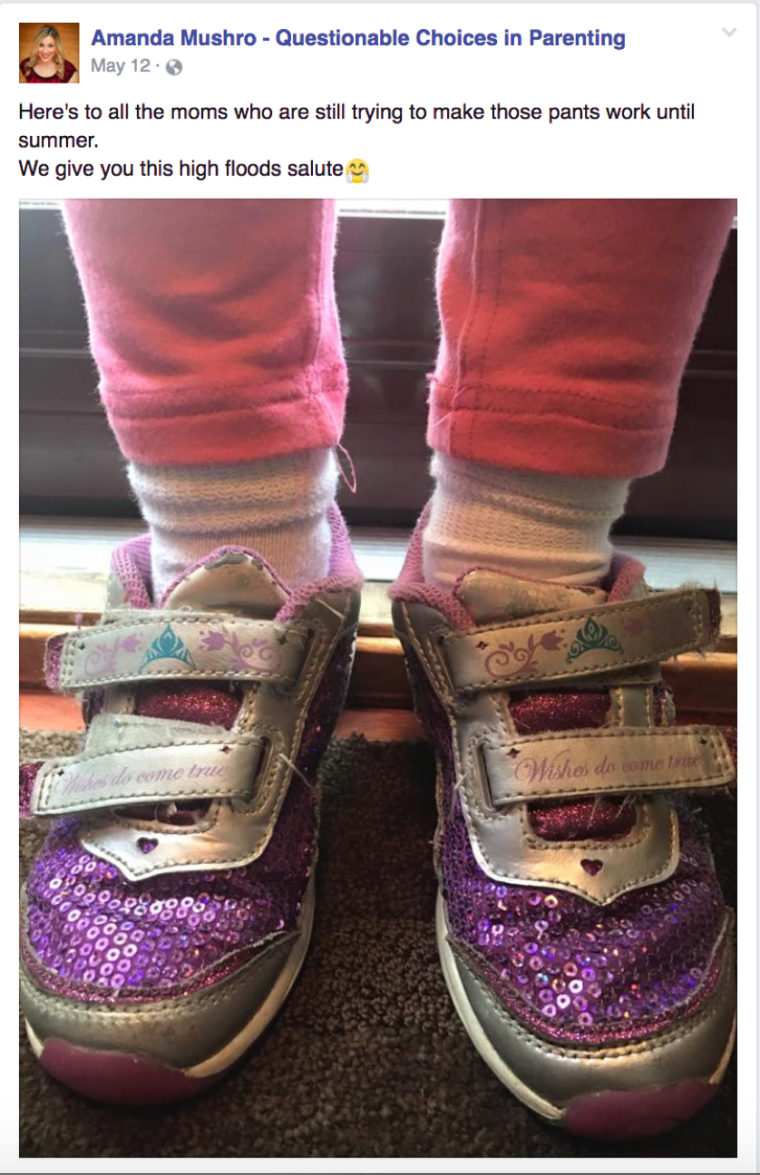 11. Train of thought is derailed (Papa Does Preach)

12. Return of the Queen (Zoe vs. the Universe)

Sarah Maizes is a writer, comedian, and award-winning author who's written several picture books for children, including "On My Way to The Bath" and "On My Way to Bed." Follow her on Facebook, Twitter and Instagram.