/ Source: TODAY Contributor
Parents are funny — especially on Facebook! And we love them for it.
If it weren't for their unbridled honesty, we'd think we were the only parents who had ever given our kids ice cream for dinner so we could have just ONE night of peace (how else do you expect to watch the election results)?
So we'd like to take a moment to LOL along with the hilarious moms and dads who aren't afraid to tell it like it really is. Here are our picks for this week's Funniest Parents on Facebook.
Want to share your funniest parenting moments with TODAY? Just post them on our Facebook page at TODAY Parents, or tag us OR Sarah Maizes (our Parenting-Humorist-at-Large) in your comments. We'll pick our favorites to feature in our next installment!
1. Baby come back (Papa Does Preach)

2. Well-read (Abby Has Issues)

Never miss a parenting story with TODAY's newsletters! Sign up here
3. Mixed messages (Close to Classy by Jorrie Varney)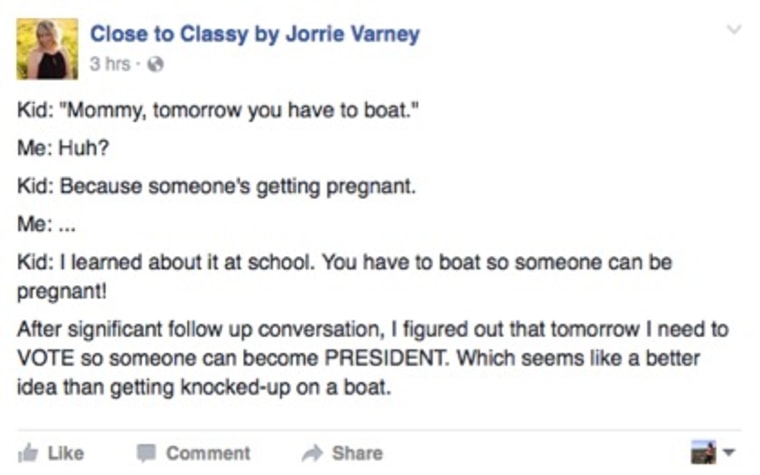 4. The way the cookie crumbles (The Dusty Parachute by Susanne Kerns)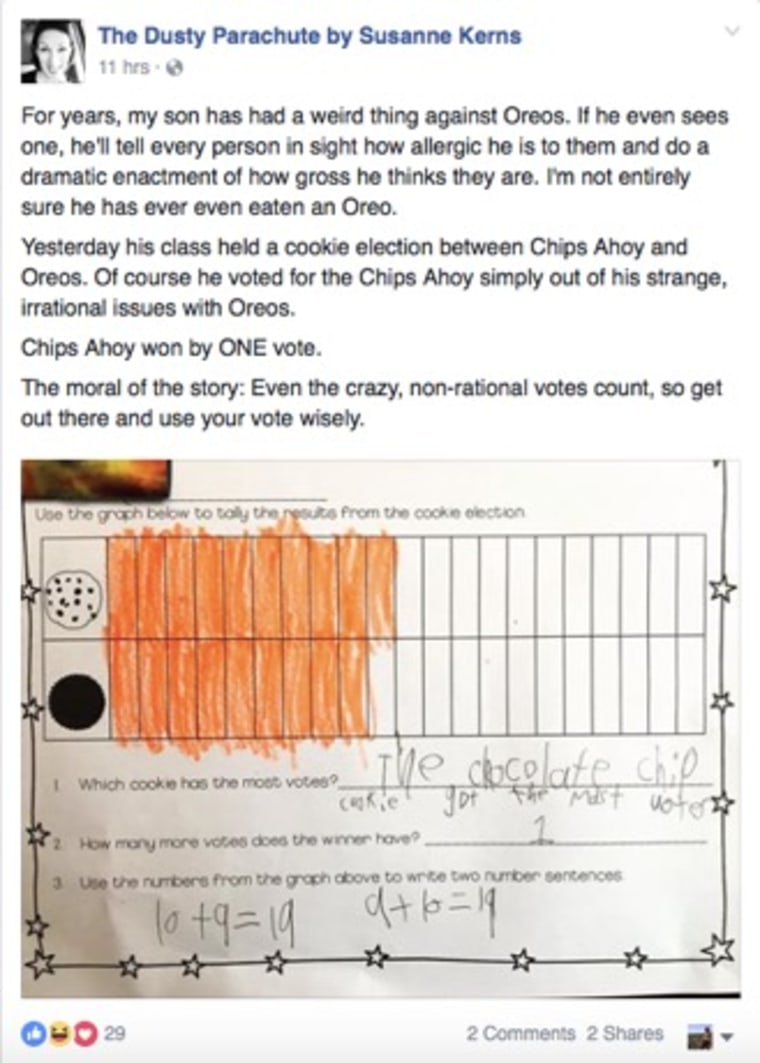 5. Are you there, God? It's me, mommy (Full Metal Mommy by Chrissy Howe)

6. Civic duty (Dad and Buried)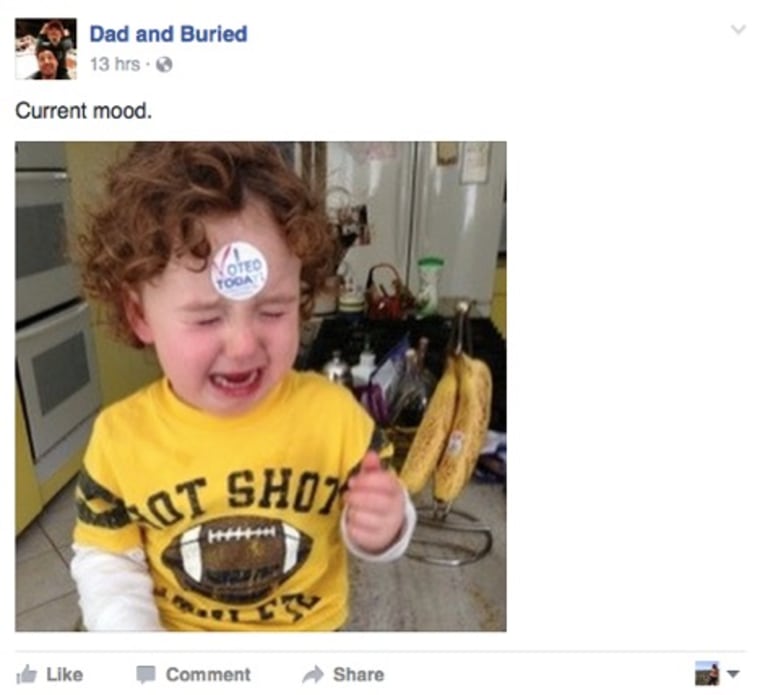 7. Drink up! (The Glad Stork)

8. Java jive (It's a Mad, Dad World)

9. Party of choice (Bad Parenting Moments)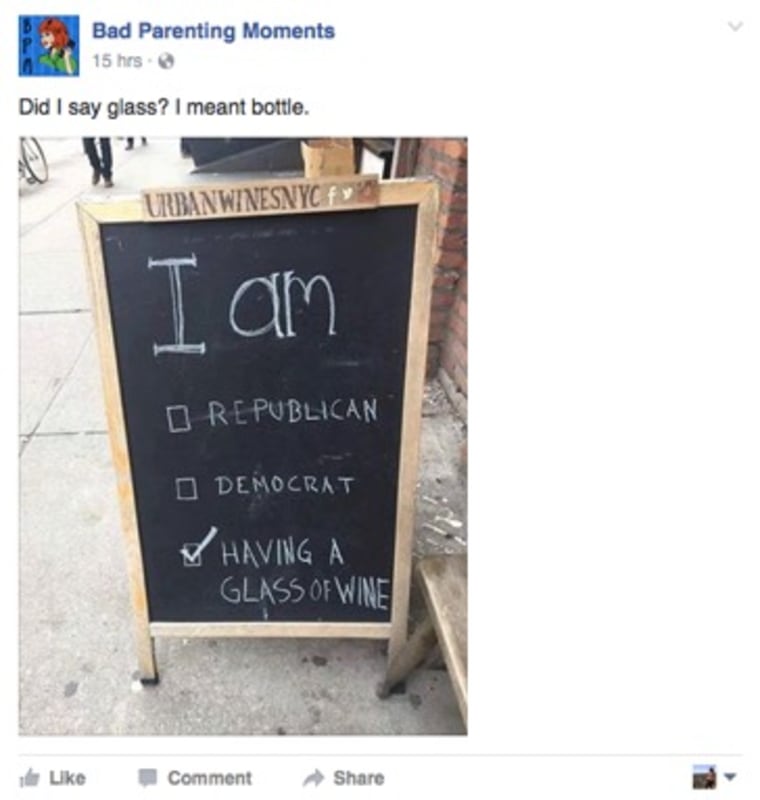 10. It's my potty (Tara Wood, Writer)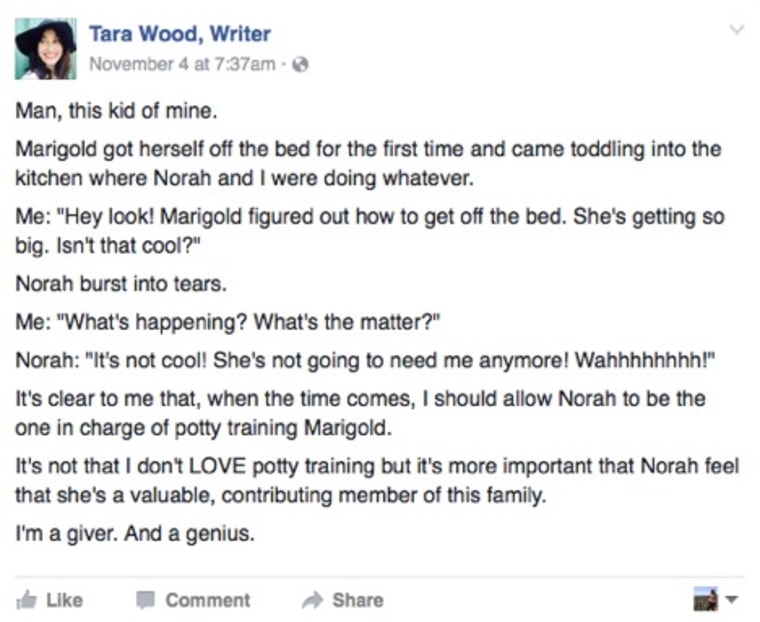 11. The eyes have it (No Domestic Diva)

12. The nose knows (Mommy Back Talk)

13. Time after time (One Mother to Another)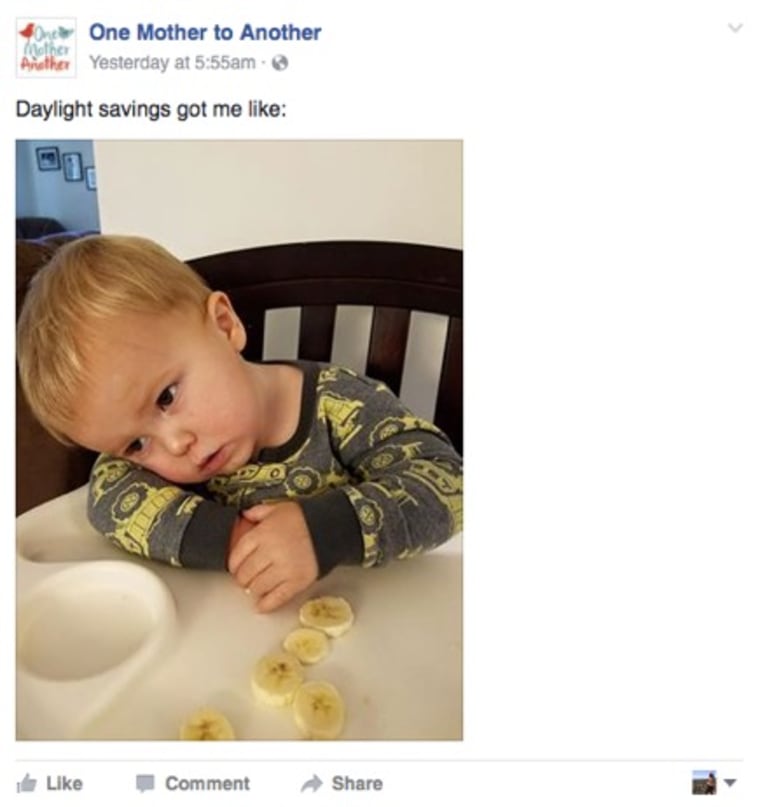 Sarah Maizes is a writer, comedian, and award-winning author who's written several picture books for children, including "On My Way to The Bath" and "On My Way to Bed." [amzn.to/1YY1prZ] Follow her on Facebook, Twitter and Instagram.