/ Source: TODAY Contributor
Parents are funny — especially on Facebook! And we love them for it.
If it weren't for their unbridled honesty, we'd be pretty sure we're the only ones serving leftovers, sending them to school in whatever they want, and letting bath time slide. (Hey, they don't smell bad until they're tweens anyway, right?)
So we'd like to take a moment to LOL along with the hilarious moms and dads who aren't afraid to tell it like it really is. Here are our picks for this week's Funniest Parents on Facebook!
Want to share your funniest parenting moments with TODAY? Just post them on our Facebook page at TODAY Parents, or tag us OR Sarah Maizes (our Parenting-Humorist-at-Large) in your comments. We'll pick our favorites to feature in our next installment!
1. Barbie girl (My Little Villagers)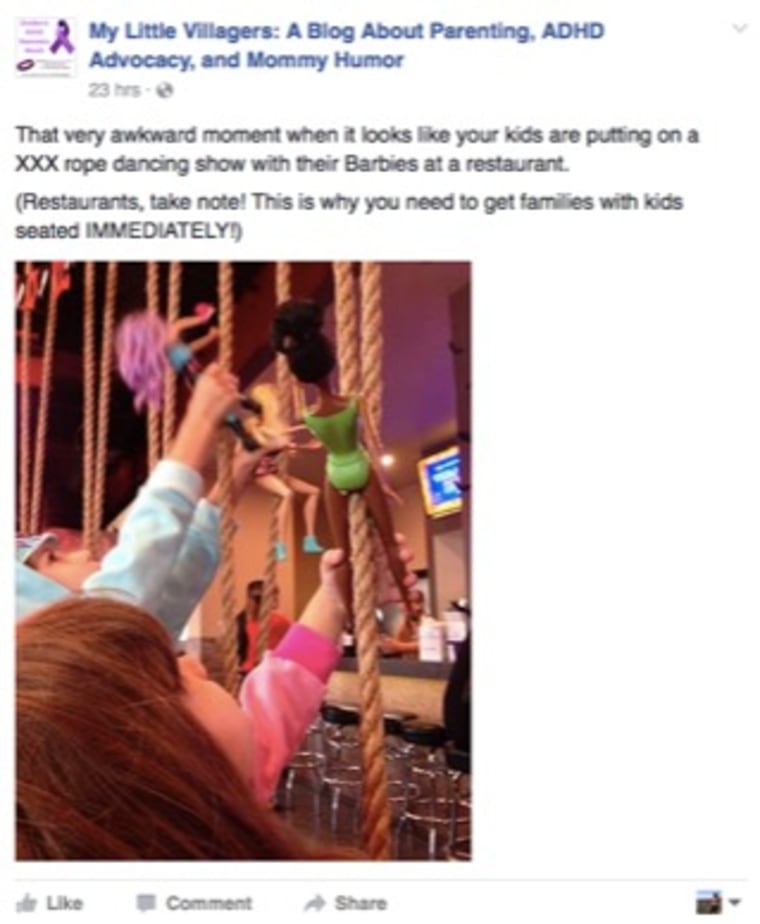 Never miss a parenting story with TODAY's newsletters! Sign up here
2. Daily Life (Tara Wood, Writer)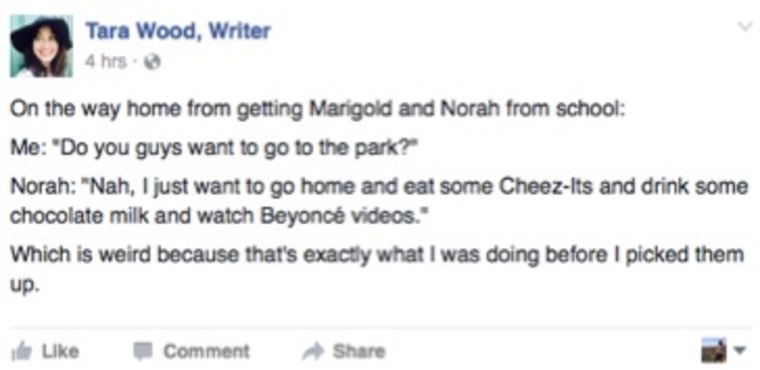 3. Face it (Rodney Lacroix -- Author)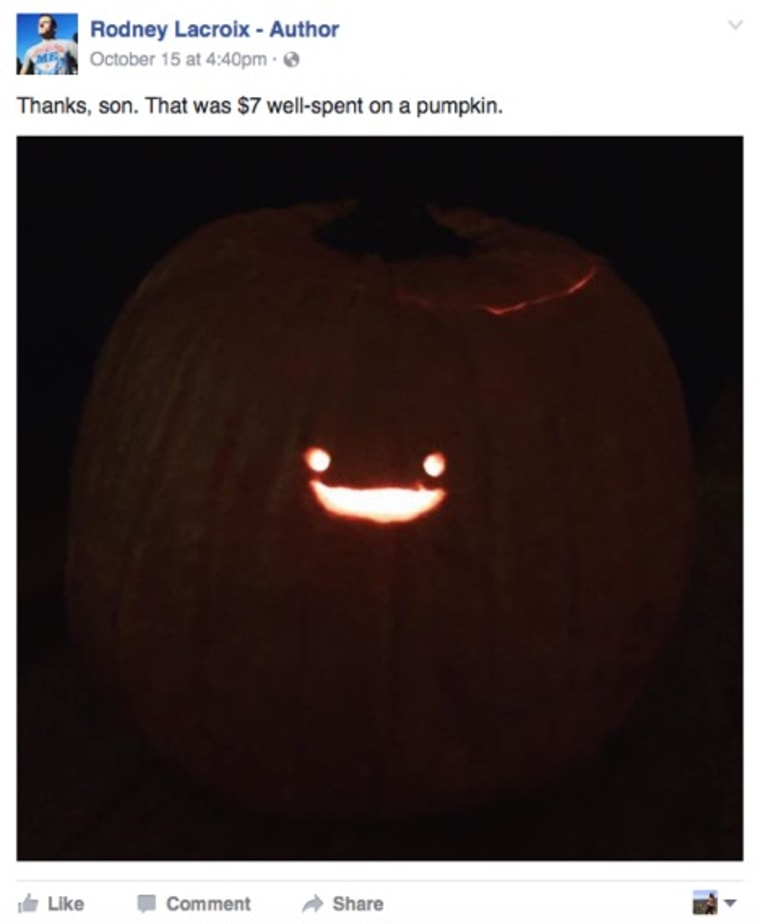 4. Makeup wakeup (The Dose of Reality)

5. Sale away (Jennifer Scharf, Writer)

6. Party down (That Tam I Am)

7. Night fright (Kristen Lynn, The Unbalancing Act)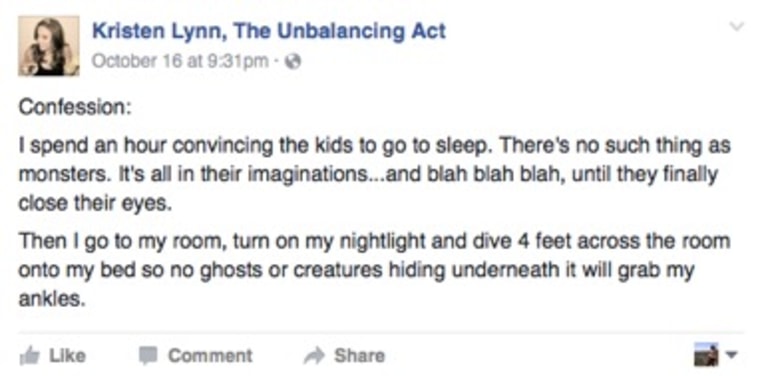 8. Read on (Zoe vs. the Universe)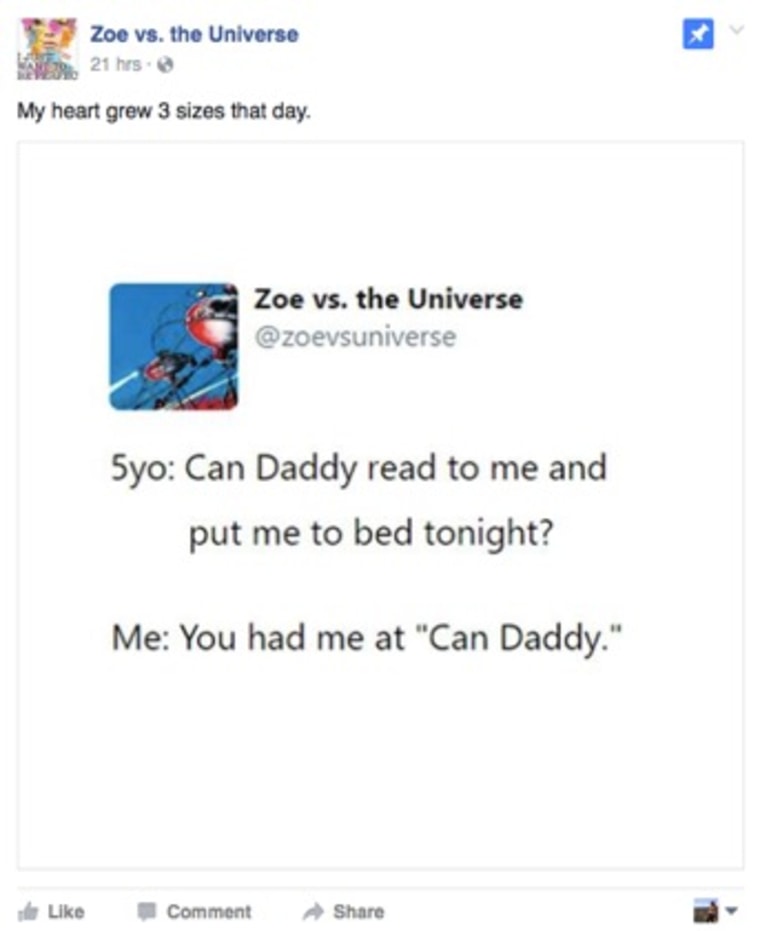 9. Terror of the toothbrush (40 Wishes And Counting)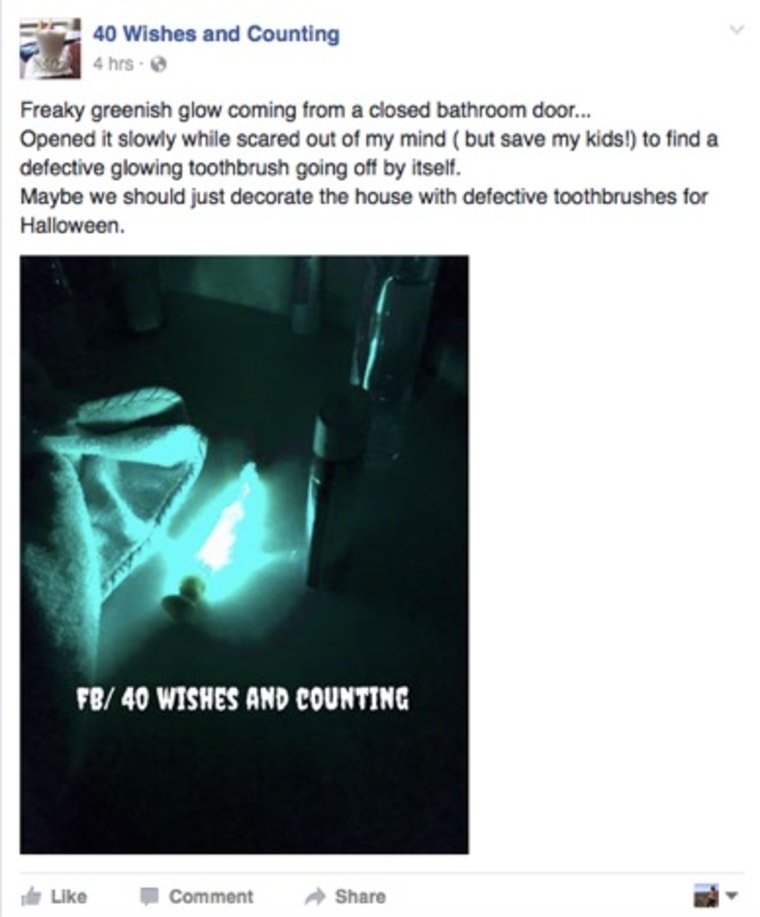 10. Costume caper (One Funny Daddy)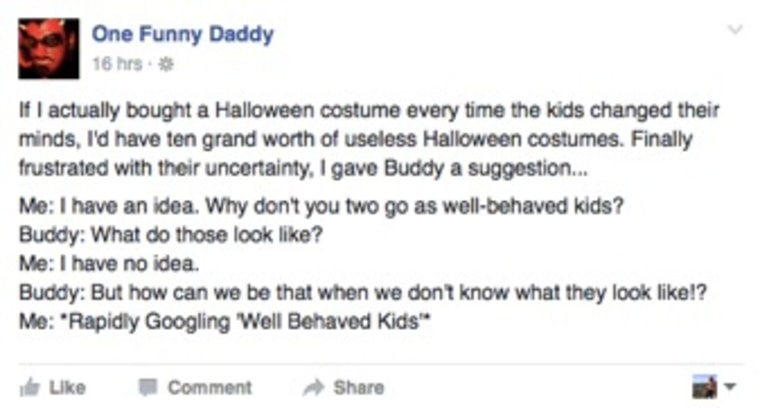 Sarah Maizes is an L.A. based author, humorist and "content ninja." She is also the author of several humor books for grown-ups AND picture books for kids, including On My Way to Bed. (Check out her books here!) Follow her on Facebook, and subscribe to her bloggy goodness at www.SarahMaizes.com.