Spring is here, and Easter's right around the corner. If the holiday feels like it's coming faster than you're ready for, we've got your back (and your matching mommy-and-me outfits).
Thanks to quick shipping and in-store pickup options, you can still score creative items to fill your child's Easter basket by shopping online or in person. We've rounded up some of our favorite Easter basket filler ideas, all of which are less than $10.
Hoppy Hopster 2018 bunny plush toy, $10, Walmart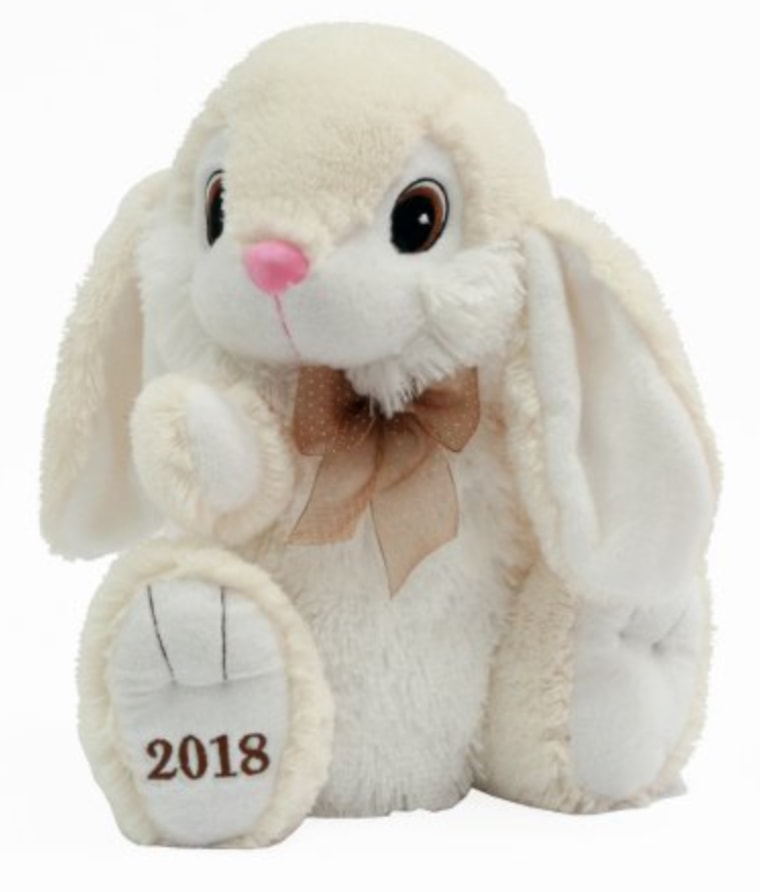 If your Easter basket traditions include a stuffed rabbit, consider this bunny from Walmart. The 2018 embroidery on this guy's paw will help kids remember which year they got him.
QWunder coloring book, $6, Amazon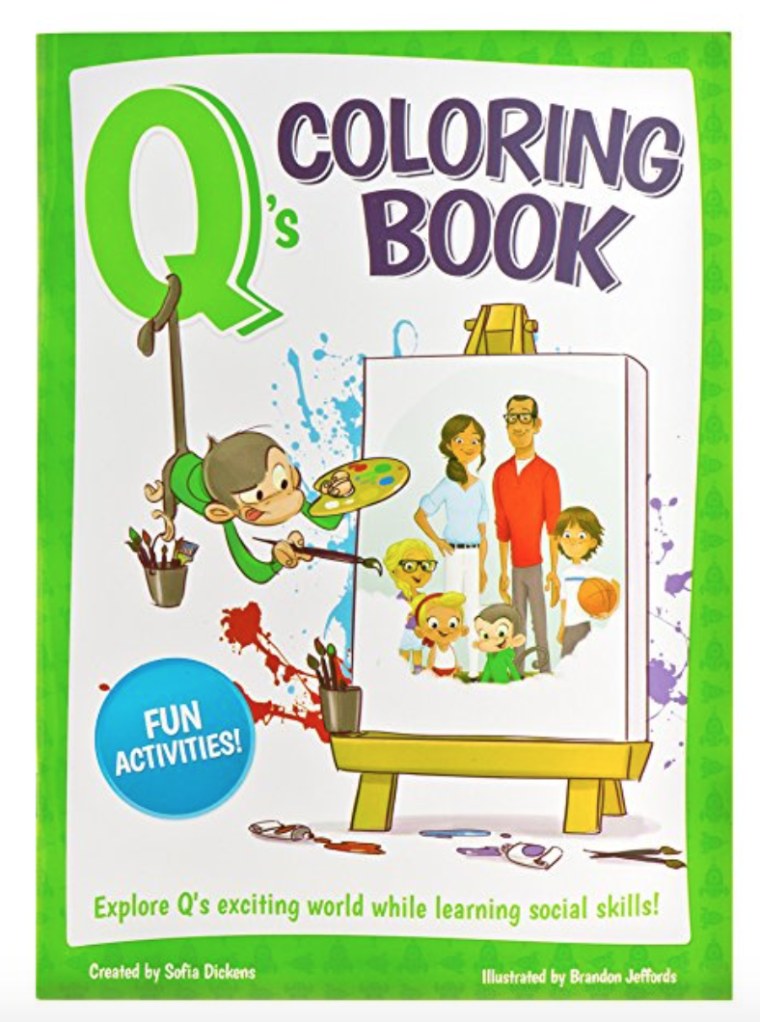 This coloring book from QWunder teaches kids about social skills, manners and better behavior — things almost all kids could use a little help with after the excitement of a holiday.
Paw Patrol building block set, $8, Walmart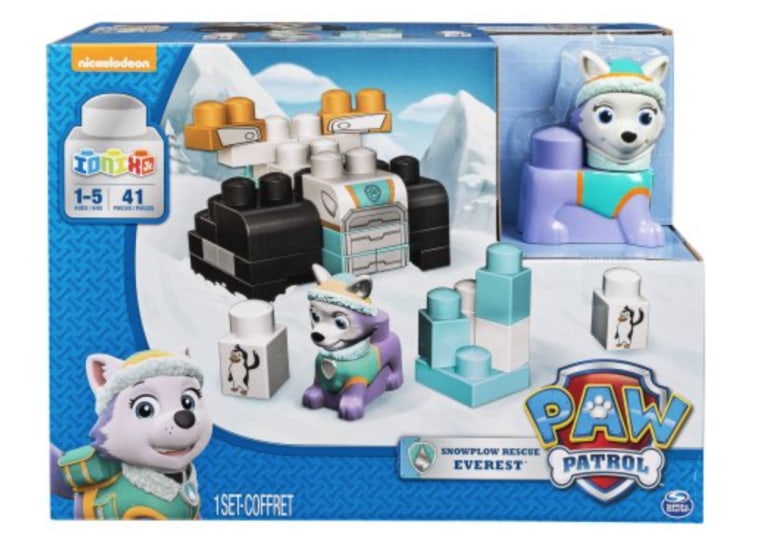 Toddlers love Paw Patrol, so adding this Ionix block set to your little one's Easter basket will make them smile.
Num Noms mini sketchbook, $7, Walmart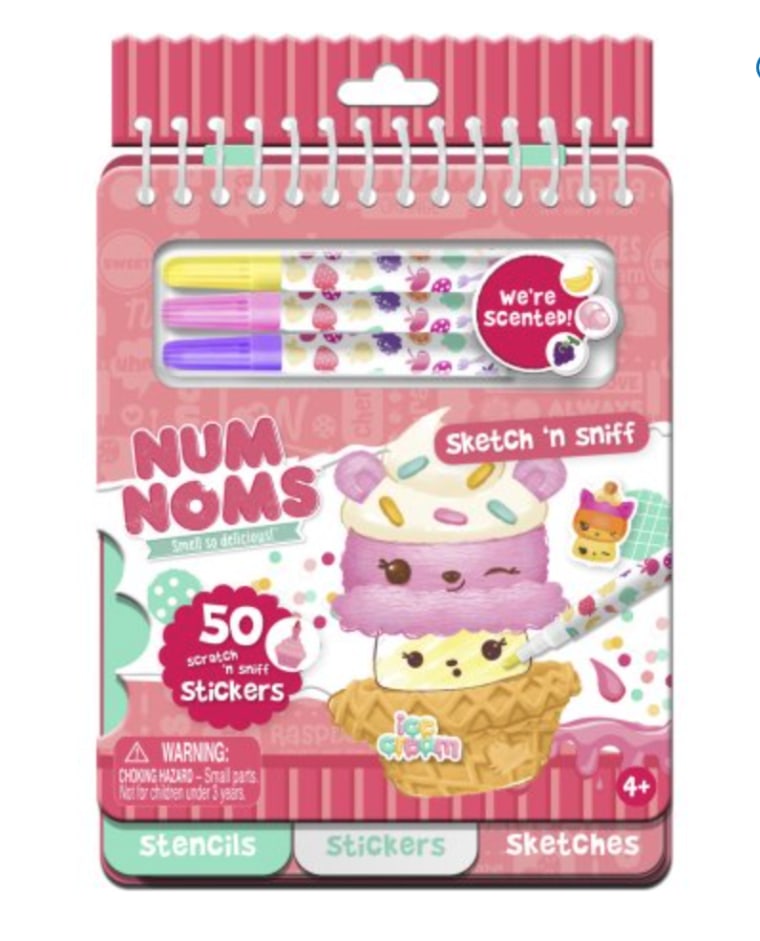 With markers, stencils, stickers and plenty of pages for drawing, this mini sketchbook is a sweet addition to any Easter basket ... without actually being sweet.
Tropical print two-piece swimsuit, $9, The Children's Place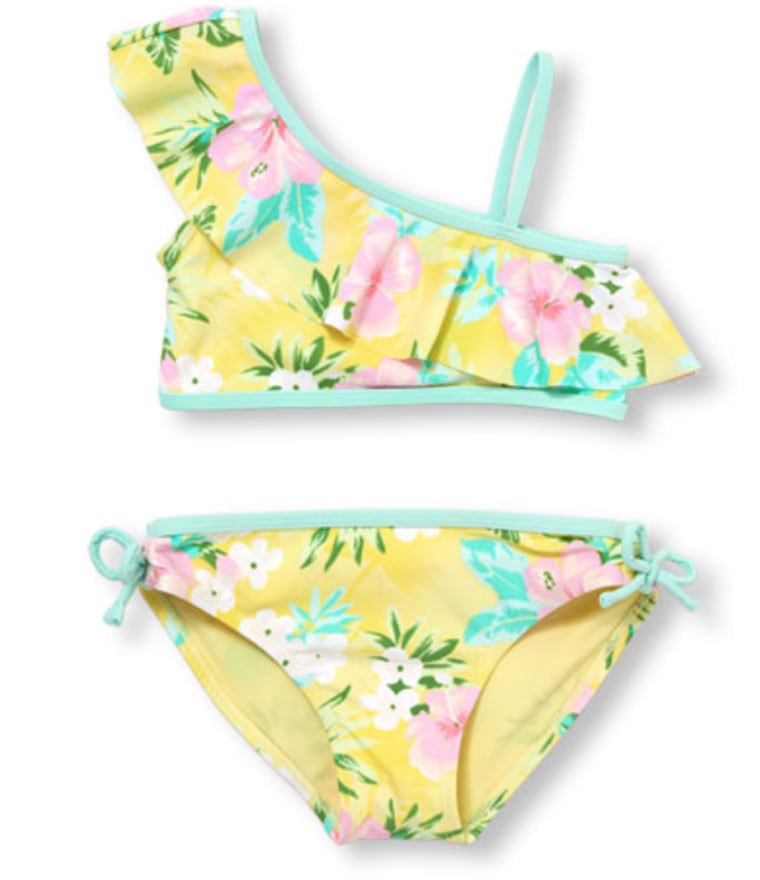 Prepare for summer with this adorable pastel swimsuit from The Children's Place.
Bare Republic baby sunscreen stick, $9, Amazon
This SPF 50 mineral sunscreen is chemical- and fragrance-free, and safe for babies. With sunny days ahead, it makes a great Easter basket item for babies or kids.
Tonka Mighty Builders play set, $7, Walmart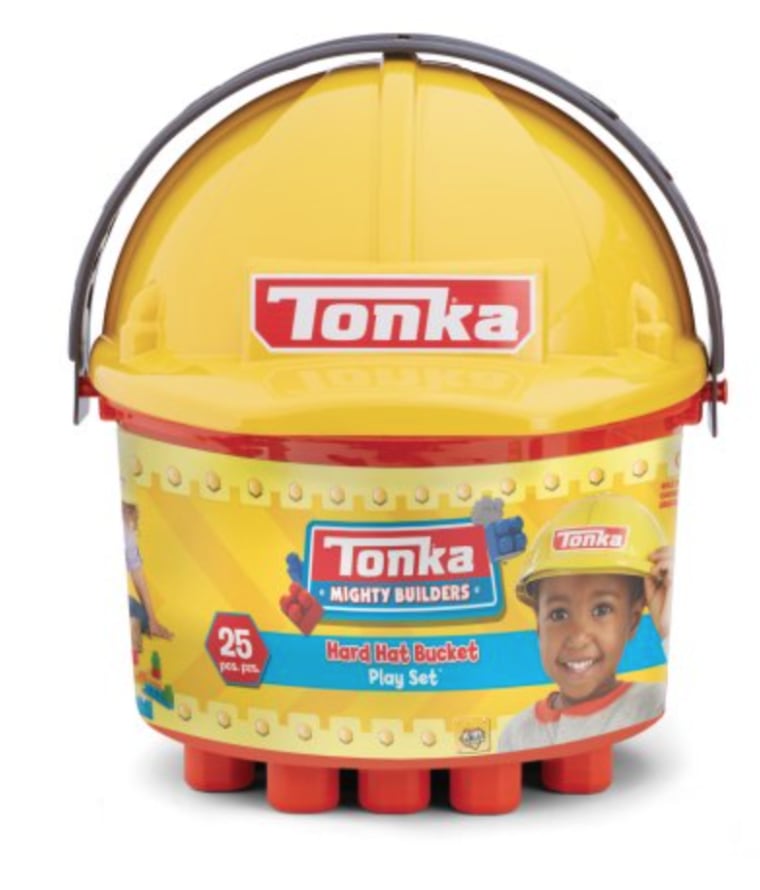 The lid to this 25-piece building block set doubles as a hard hat for more imaginative play.
Snap-on soft toy bunny bracelet, $6, H&M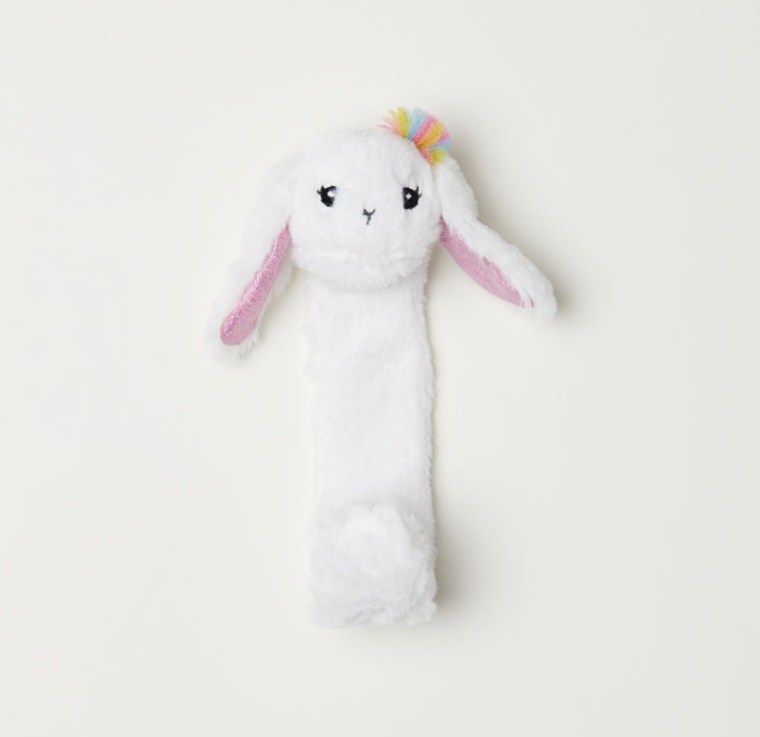 This slap bracelet bunny wraps around your child's wrist and stays with them all day.
Fisher-Price stacking wedge toy, $5, Walmart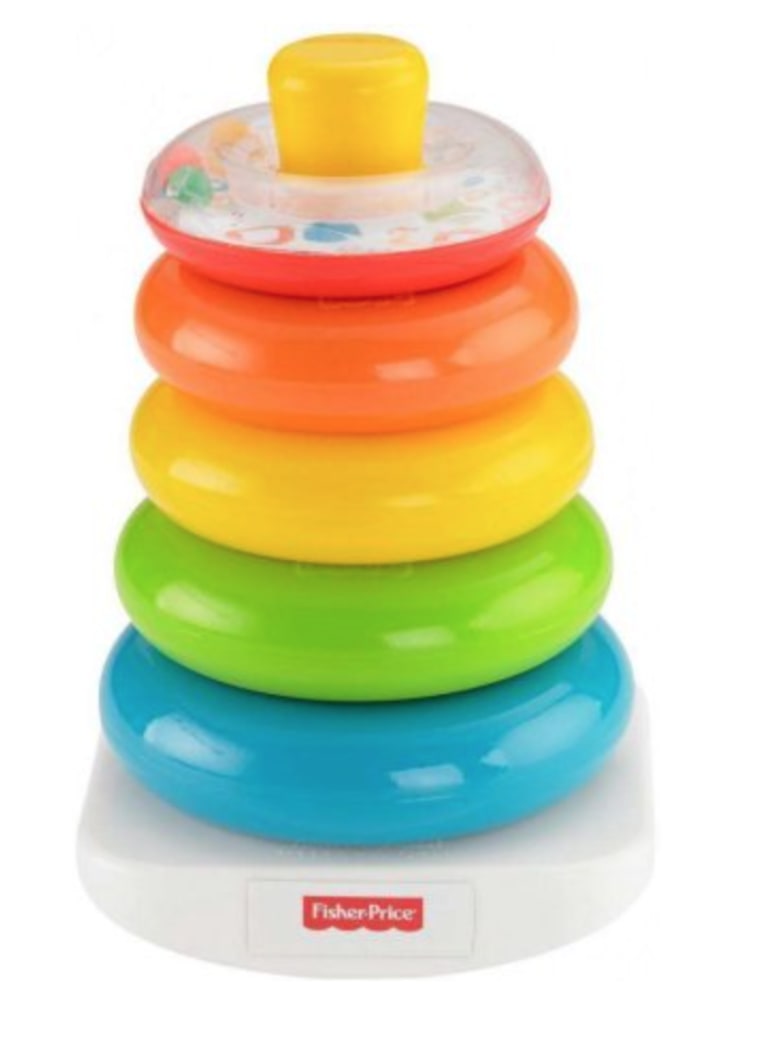 This classic rainbow stacking toy, available at Walmart, makes a colorful addition to baby's first Easter basket.
Crayola color bath drops, $4, Target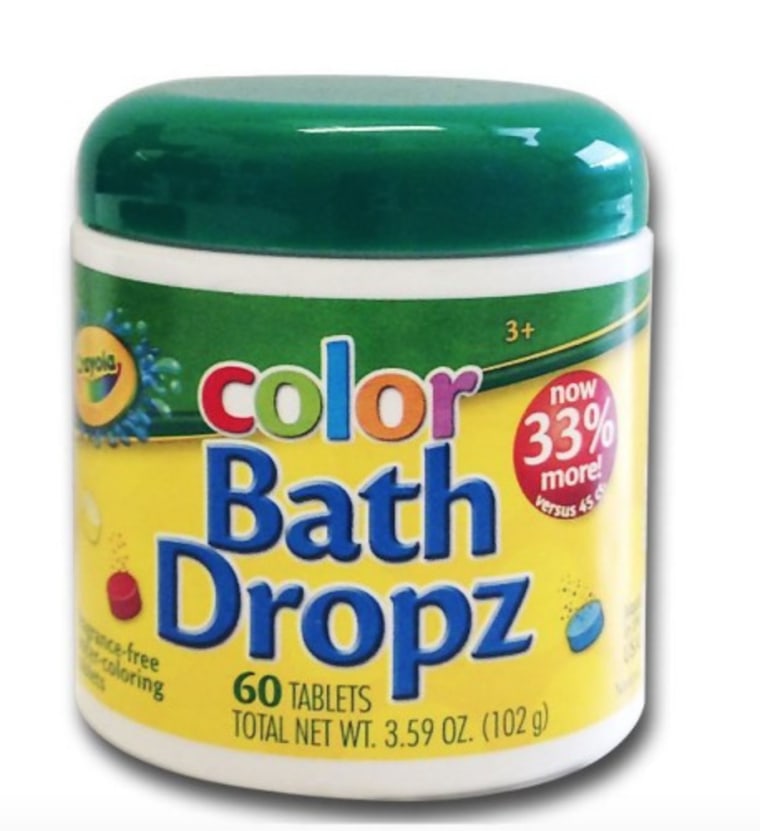 Adding these dissolving tablets to the tub results in a colorful bath time experience that can be fun for kids long after Easter is over.
Play-Doh rainbow starter pack, $6, Walmart
Give kids a way to keep busy on rainy spring days by adding this Play-Doh starter pack to their Easter loot.
Boys' "Good Vibes Only" pajama set, $7, The Children's Place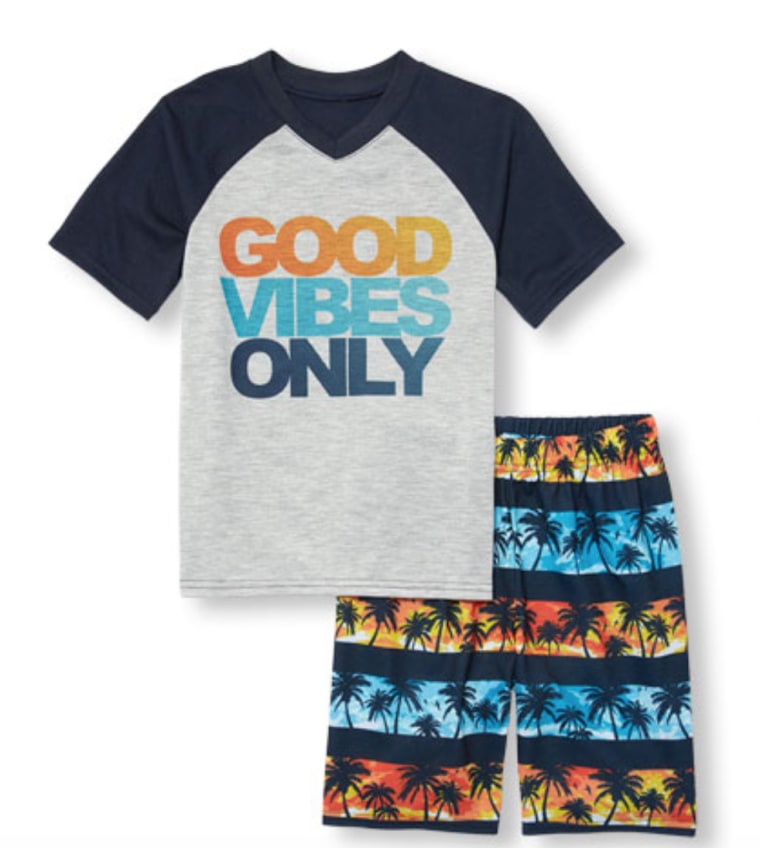 Fill your son's Easter basket with some sleepy summer vibes with these palm-print pajamas from The Children's Place.
Melissa & Doug wooden farm puzzle, $10, Amazon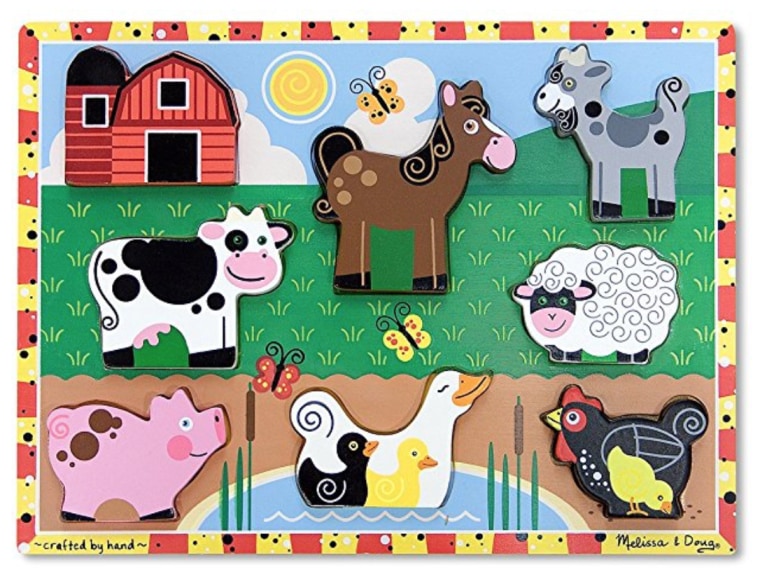 This cute puzzle from Melissa & Doug features springtime animals like baby ducks, chicks and wooly sheep.
Chutes and Ladders game, $6, Walmart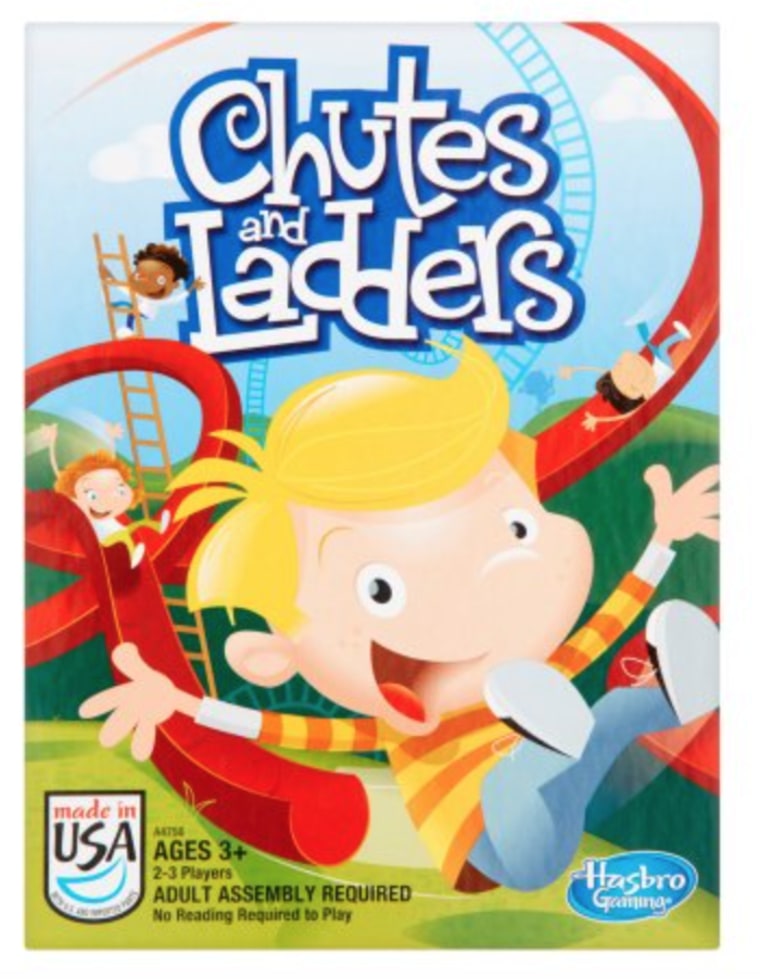 A classic kids' board game is a fun way to encourage family time.
"Spoonful for Bunny" board book, $7, Target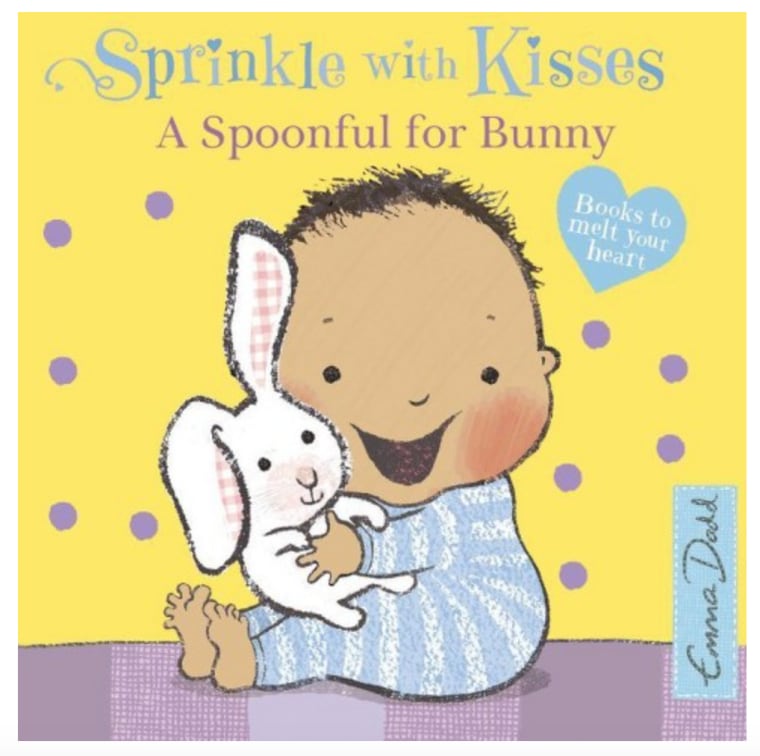 This precious story about a boy and his bunny is perfect reading material for the holiday.
Little People airplane, $10, Walmart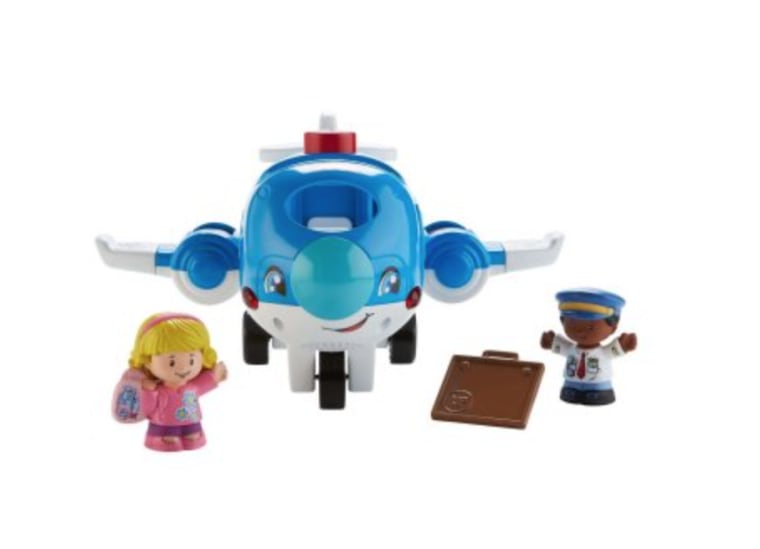 Traveling by air over spring break? Get your toddlers ready with this sweet Little People airplane play set. We've also found 10 more toys to keep your kids entertained on the plane.
Spring-patterned ankle socks, $10, H&M
With bunnies, kittens and floral patterns, these assorted socks from H&M are a practical (but fun) way to add some spring to your child's Easter basket.
Beanie Boos mini bracelet maker, $7, Walmart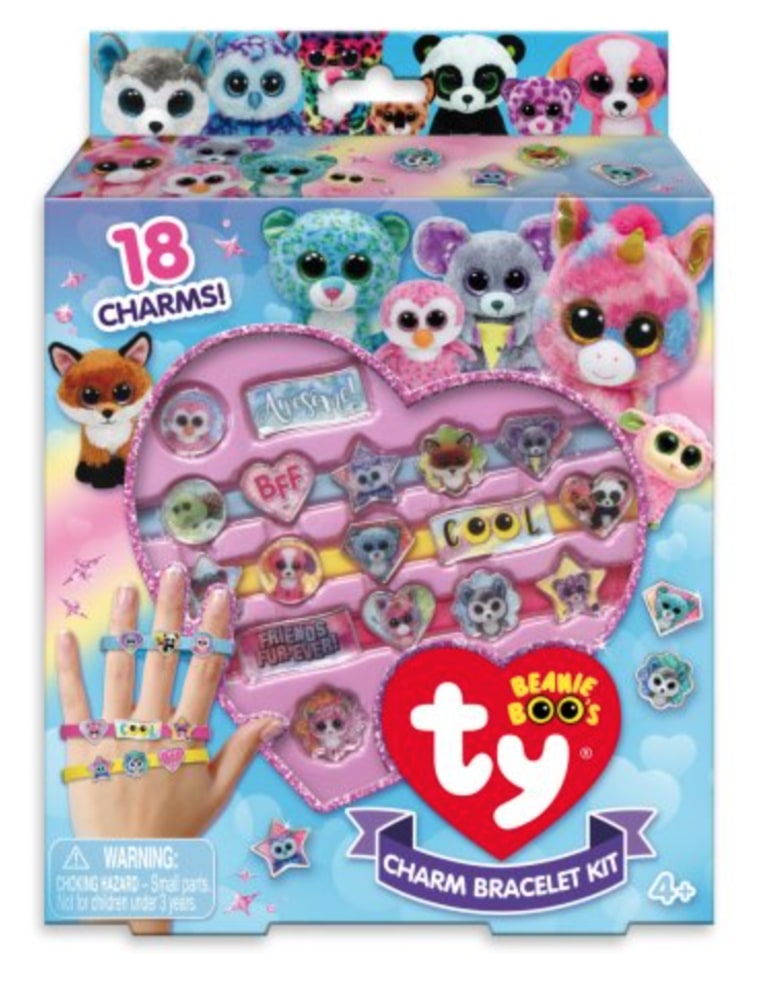 Older kids and tweens will love this creative bracelet-making set featuring Ty Beanie Boos.
Melissa & Doug wooden eggs, $10, Amazon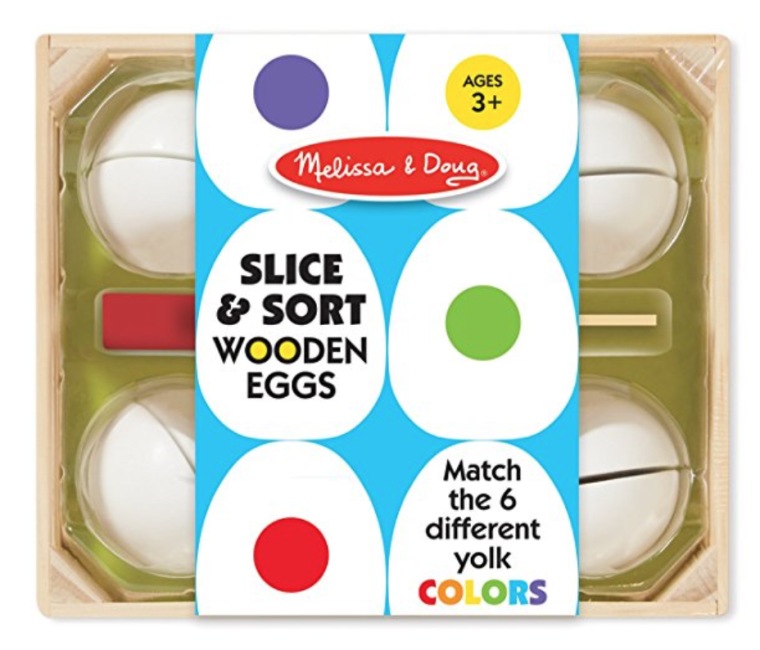 Keep the colorful egg fun going after Easter with these slice-and-sort wooden eggs by Melissa & Doug. Kids can play and learn while matching six different yolk colors.
Vinyl Minecraft figures, $9, Walmart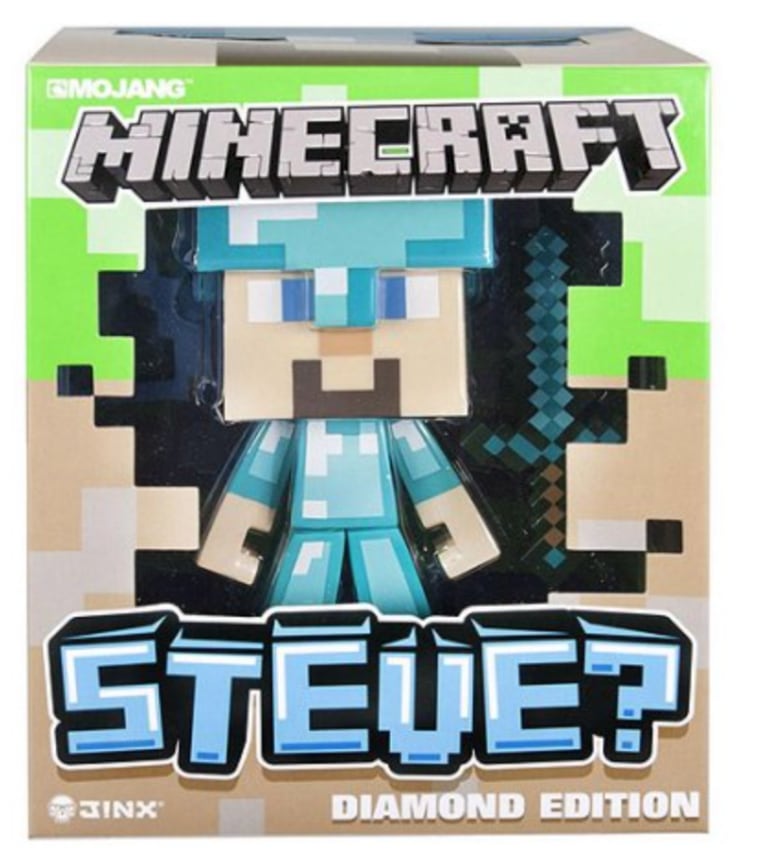 Available in two versions of the Steve character, these vinyl Minecraft figures will make young gamers happy.
Munchkin bath letters and numbers, $5, Target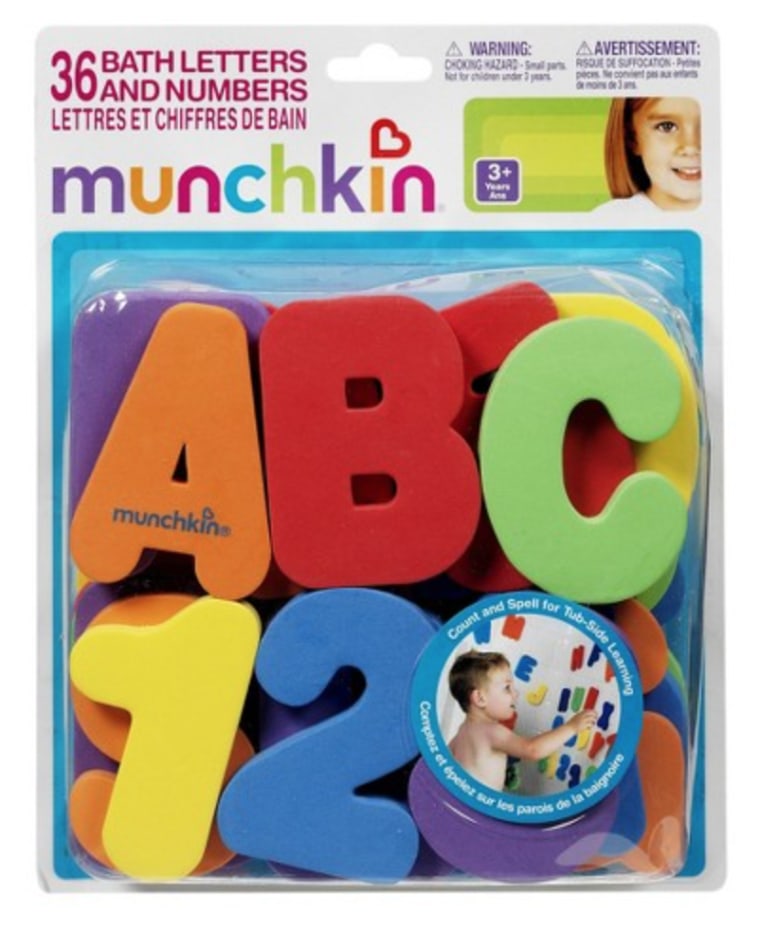 This colorful set of bathtub letters and numbers helps kids practice their ABCs and 123s in a fun way.
Playskool Mrs. Potato Head, $7, Amazon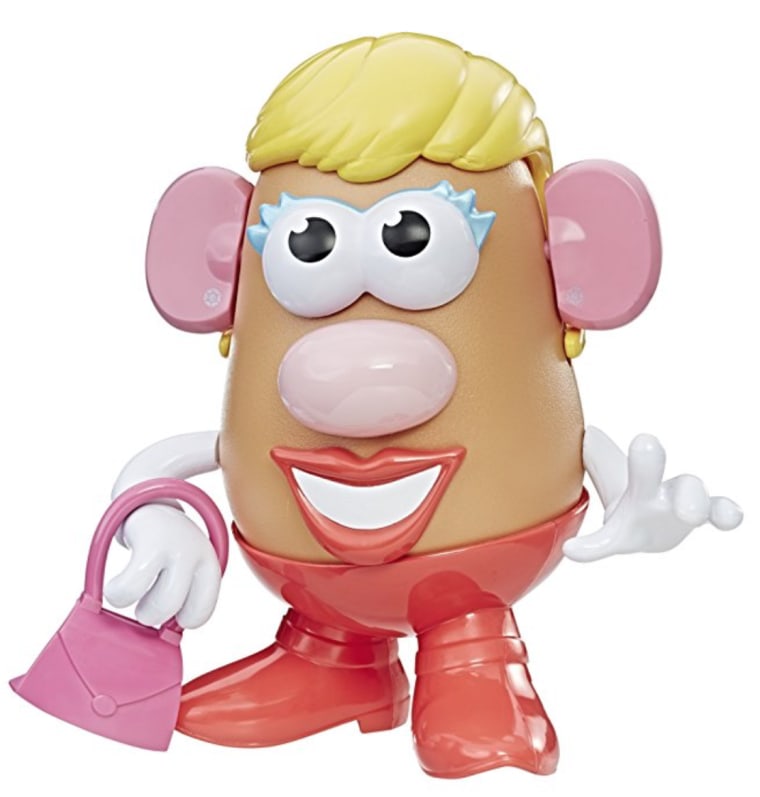 With this classic toy, available on Amazon, kids can switch up eyes, noses and mouths to create interesting looks for Mrs. Potato Head.