/ Source: TODAY Contributor
Every day in October, we're bringing you Halloween costume inspiration from the TODAY Parenting Team. Our fellow parents are sharing their favorite costumes, whether they're awe-inspiring DIY creations or quick-and-easy store-bought solutions. It's all about making the little goblins happy, right?
Bookmark this page for a new costume idea every day, and share your own Halloween photos and stories on the TODAY Parenting Team.
October 16: Washing Machine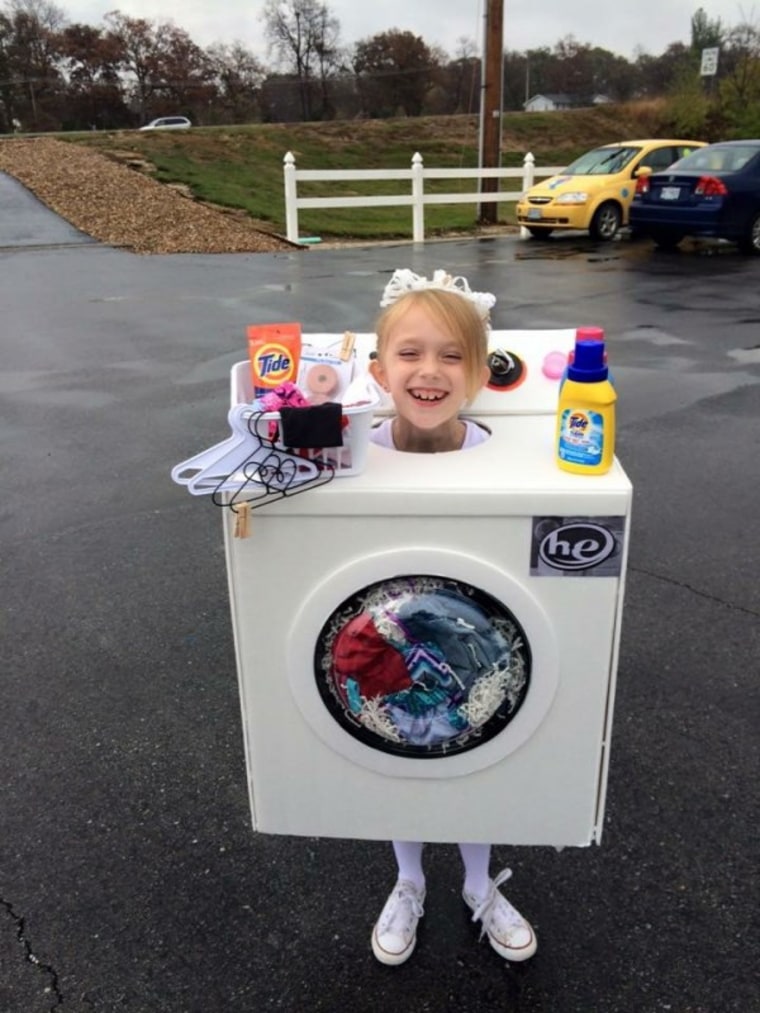 TODAY Parenting Team Contributor Amanda Lee shared this amazing washing machine costume on the TODAY Parenting Team, calling it her family's "favorite costume ever."
Never miss a parenting story with the TODAY Parenting newsletter! Sign up here.
Lee says the costume was easy to make, adding that "some heavy duty poster board, a foil pie tin and some American Girl doll clothes" were the main materials she used to turn her daughter into an appliance.
We have to ask — does she also fold the laundry and put it away?