The first all-girl quintuplets born in the United States will finally be together again.
One month after the first Busby quint was released from The Woman's Hospital of Texas, the hospital has announced that Ava Lane will soon join her sisters Olivia Marie, Hazel Grace, Parker Kate and Riley Paige at home with her parents, Danielle and Adam Busby.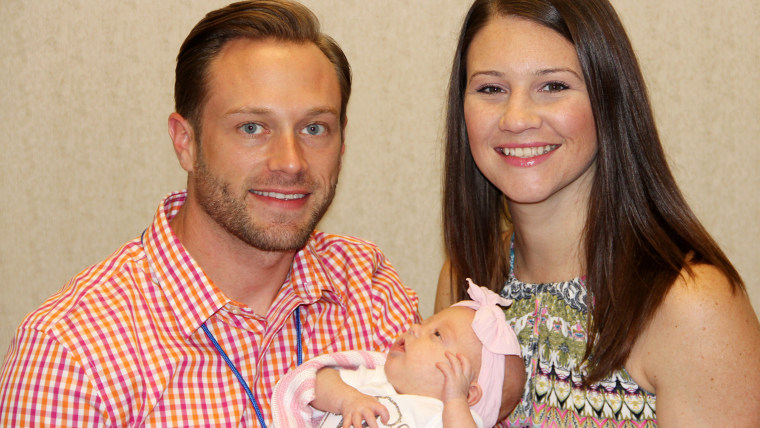 She weighed 7 pounds, 6 ounces at the time of discharge.
Parker Kate was the first to arrive home last month on June 5th, followed by Hazel Grace on June 9th and both Olivia Marie and Riley Paige on June 23rd.
"We are looking forward to having all of our princesses finally under one roof," parents Danielle and Adam Busby said in a statement.
And the NICU Medical Director at The Woman's Hospital of Texas also expressed her satisfaction with the babies' progress. "We look forward to hearing stories and seeing photos of how the Busby quintuplets grow and mature," Dr. Finkowski-Rivera said.
"It was an emotional downpour,'' Danielle Busby previously told Hoda Kotb on TODAY, describing the moment when she first got to hold one of her daughters. "I got to hold her two days ago and I got to hold [her sister] Ava last night. It's been hard to see your baby in the isolettes, but that moment where you finally get to touch your baby and hold them…there's no better feeling than that."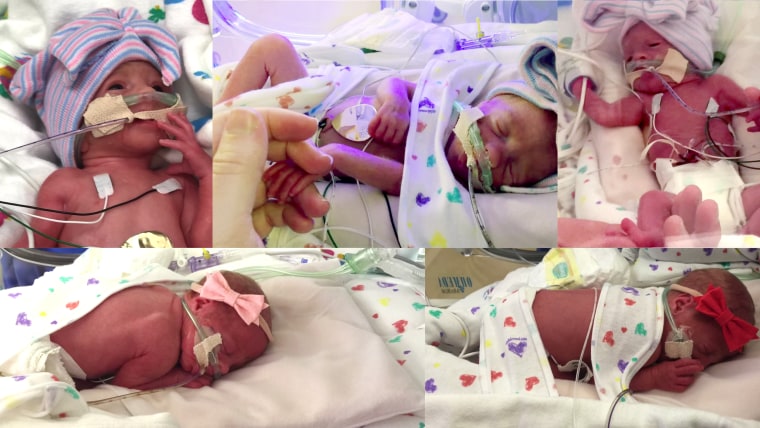 The Busby girls were born after a pregnancy lasting 28 weeks and two days. But the delivery via cesarean section took just four minutes.
The family will now house six girls under one roof; they also have a 4-year-old daughter, Blayke, who, like her sisters, was conceived with the assistance of intrauterine insemination (IUI).
"There is nothing more that we want than to have our big 'ol family.. all EIGHT of us.. together under one roof," Danielle recently wrote on the family's blog.
"Just get me my babies H.O.M.E!!"