An emergency medical technician whose father died in his arms during the horrific mass shooting in Las Vegas described his final words after he gave his life to save others.
Travis Phippen, 24, was overcome with emotion while speaking about his father, John, 56, who was one of 58 people killed in the attack by a lone gunman on Sunday night that also injured more than 500 people.
"He told me that he loved me and he wants everybody to know how much he loved them, and he wanted me to tell them,'' Phippen told NBC Los Angeles. "That's the last thing he said to me."
The father and son from Santa Clarita, California, had been in Las Vegas for all three days of the Route 91 Harvest Festival. They were enjoying one of John's favorite country music artists, Jason Aldean, when bullets began to rain down on the crowd.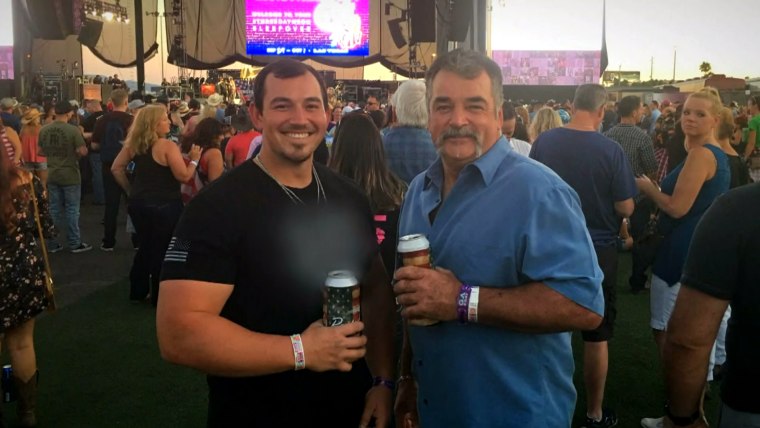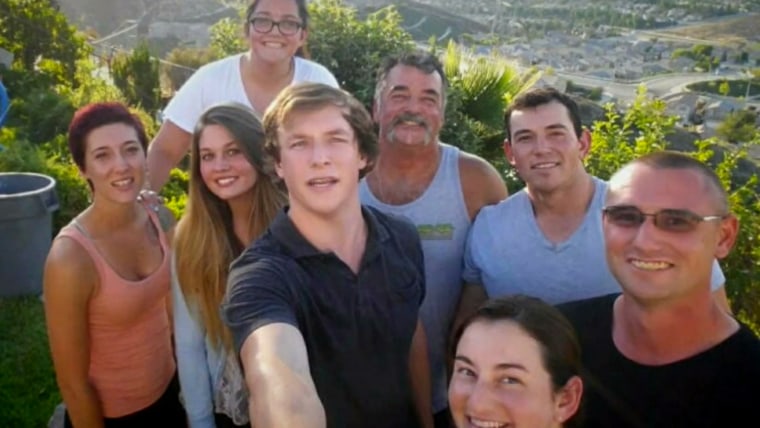 Both of them were hit by gunfire, John in the back and Travis in the right arm, while helping others.
"My dad and I jumped on these girls that were in front of us and started crawling towards people that were wounded,'' Phippen said. "I started taking off people's belts and using them as tourniquets, and he was covering this girl and he got shot.
"I got over there as fast as I could, and I put my arm around him and that's when I got shot."
An off-duty Los Angeles County sheriff's deputy and a firefighter both jumped in to help, but they could not lift John. They found a wheelbarrow to put him in and then pushed him to safety before finding a ride to the hospital.
The father of six later died in his son's arms.
"He gave his life for somebody he didn't even know,'' Phippen said.
Phippen said he was far from the only one trying to help strangers during the chaos.
"I tried helping everybody I could,'' he said. "I'm not the only hero, everyone is. Everyone is, I'm not the only one. Everyone helped."
Follow TODAY.com writer Scott Stump on Twitter.