Editor's Note: This story was originally published on February 6, 2014. For more information about Jessica Strom's work, you can go to her website; similar volunteer NICU photography services are offered by Preemie Prints and Capturing Hopes Photography.
Like most parents of a premature baby, Erin Cox suddenly found herself in a whirl of doctors, machines and incubators when her daughter came into the world.

Evalee was born two months early, not long after Cox's water broke without any warning 30 weeks into her pregnancy. When the baby was delivered via Cesarean section at a Kansas City hospital last June, she weighed just 4 pounds.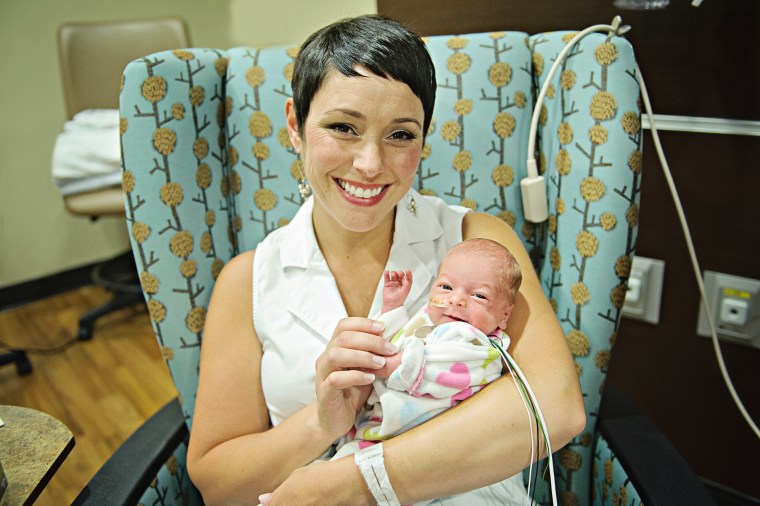 "She was very tiny. I mean, you walk around in the beginning holding her and it's like holding a bag of cotton balls," Cox, 33, told TODAY Moms.
"When you go back and look at the pictures, it's like, oh, my gosh. What a journey. How amazing is this that she was that little and that she had to be so strong."
The pictures, tender portraits taken during Evalee's three-week stay in the hospital's neonatal intensive care unit, came courtesy of Jessica Strom, a Kansas City photographer who has made it her mission to provide free photo sessions to local families of preemies.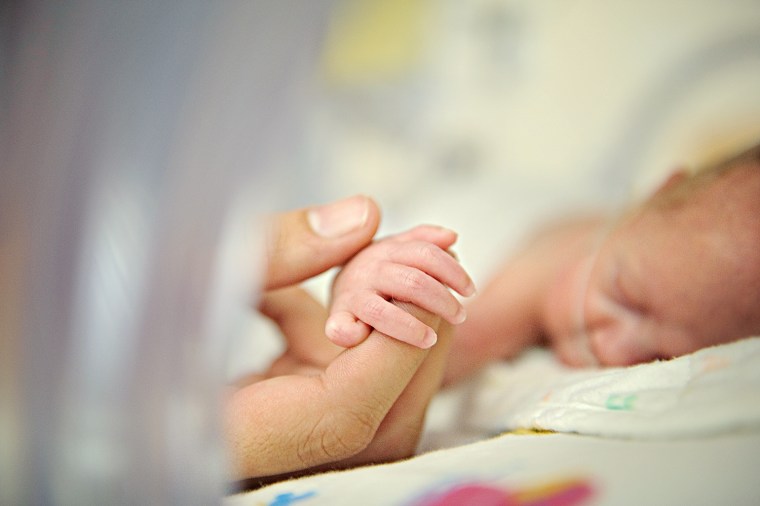 Various organizations have started similar efforts in recent years, including Preemie Prints, a Texas nonprofit that has about 60 volunteer NICU photographers in more than a dozen states, and Capturing Hopes Photography, which has 21 volunteers in Winston Salem, N.C. Most NICUs allow photography as long as no flash is used, said Sherri Crum, assistant director of Preemie Prints.
It's a service that may touch many families: One out of every eight babies is born prematurely in the U.S., according to the CDC. The agency doesn't track how many are admitted to the NICU.
Strom, who makes a living taking maternity, birth, and newborn photos, said it's her way to give back to families who must leave their babies in the care of the NICU, which veterans like Cox simply refer to as "Nick-U." 
See photos of tiny babies that photographer Jessica Strom takes free of charge.
Strom calls the tiny patients warriors.

"It's an amazing experience to be able to see what these little babies have to go through," Strom said. "It's awe-inspiring. The human body is just so amazing."
"By the time I see them, they're stable and they've already come so far from where they started… it's just a really exciting time and I think the parents are relieved to be somewhat normal."
That chance to be "normal" is as precious as the images themselves for the parents, who watch other couples take their babies home right away. Strom knows the pictures she takes allow these weary moms and dads to show off baby photos just like everybody else and give them a break from the day-to-day hospital routine.
"It was therapeutic and it helped me, it helped my family heal," wrote Amber Collier, president of Preemie Prints, of the photos taken of her twin girls, who were born prematurely.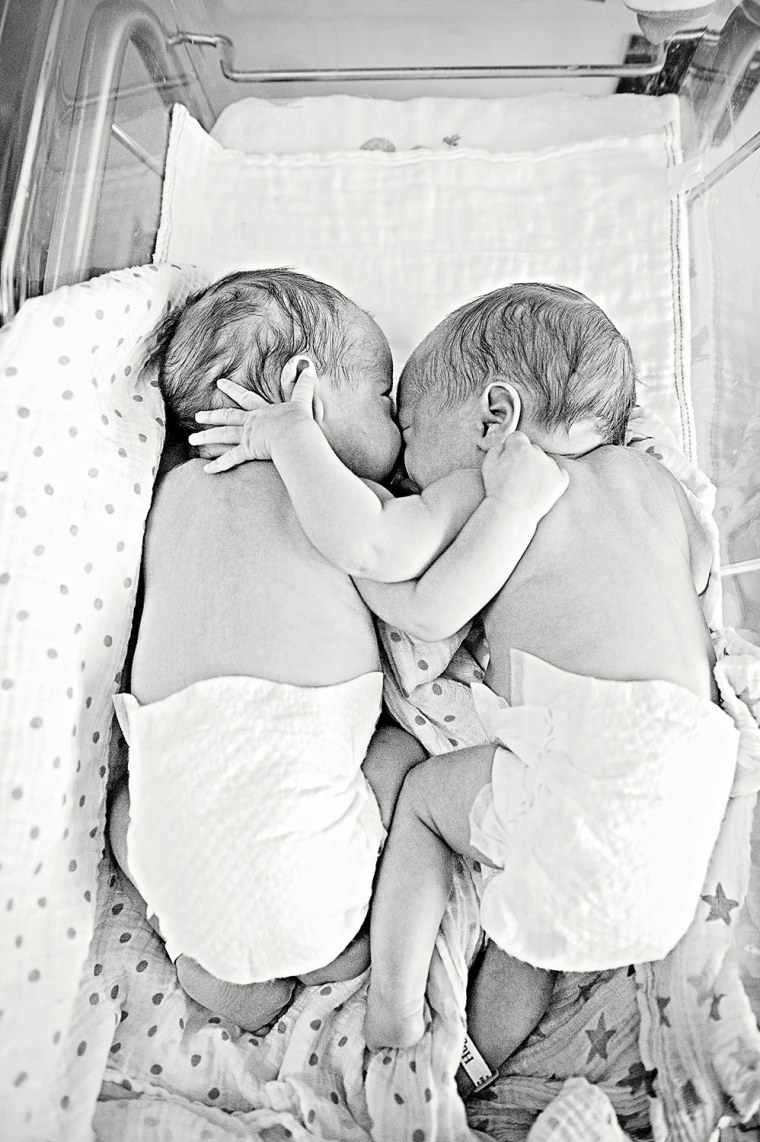 Strom, 31, started photographing NICU babies in 2011, when she began volunteering for Now I Lay Me Down to Sleep, a non-profit that arranges for photographers to donate their services to parents whose babies are stillborn or die soon after birth. After three sessions, Strom realized taking portraits of grieving families cradling stillborn infants and dying newborns was more than she could handle.
"No matter how much training you get, nothing really prepares you for what you're about to walk into," Strom said. "I would leave bawling my eyes out every single time."

One of her assignments took her to the neonatal intensive care unit, where a baby boy named Avery was to be discharged and go home on hospice. Watching his fighting spirit and his parents' determination not to give up on him inspired her to seek out more families in the NICU, where the babies usually got better. She notes that Avery, whose condition was deemed terminal, is still alive three years later.
Strom has done 30 complimentary NICU sessions since, developing a special routine for her visits.
Because the babies are vulnerable to infection and often attached to machines, Strom doesn't handle them at all and doesn't bring any props. Instead, the parents usually hold the baby or, if the newborn is still in an incubator, will put their hands on the little body slumbering inside.
Preemies have very thin eye lids and can't tolerate bright light, so Strom doesn't use flash photography. 
Her goal is to document the entire experience for the family.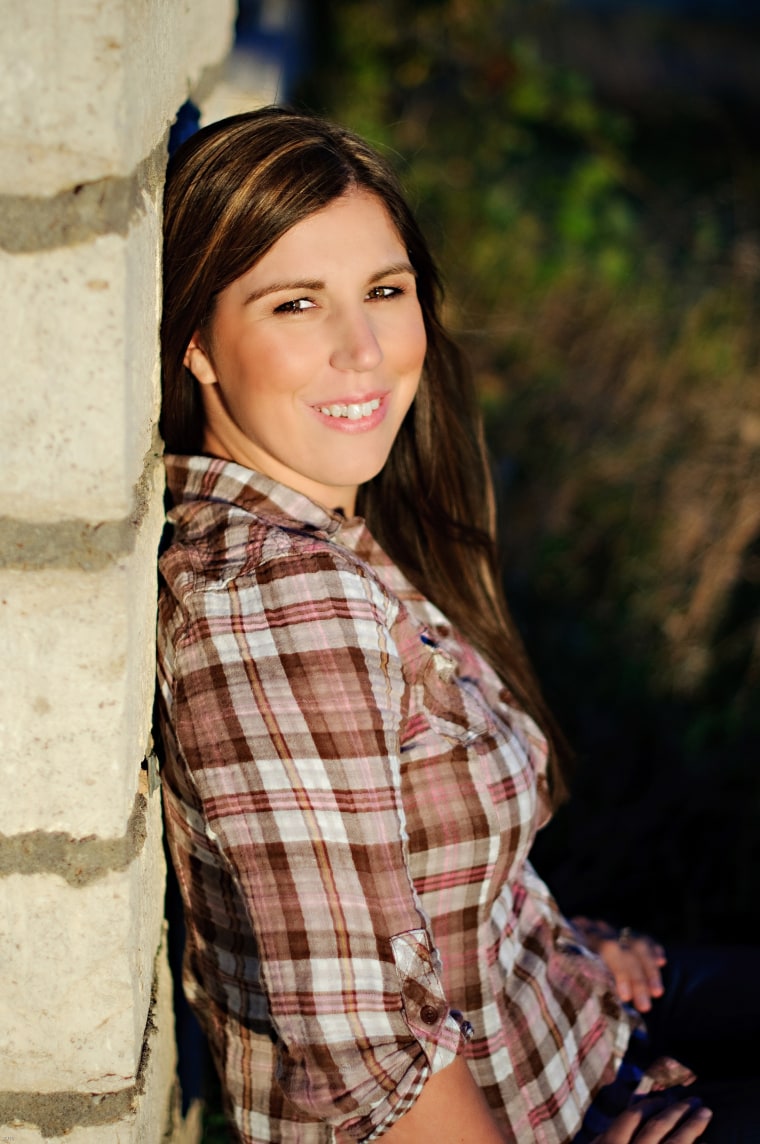 "I try to capture the room, the monitors, the little hands with the cords attached, just all the little details that one day they're going to forget, just because it went by so fast. That way, they can really have these images to one day show their child what they went through in the beginning and how proud of them they are," Strom said.
The photographer gets something else out of the sessions. Strom and her husband have dealt with infertility for eight years and as she struggles to conceive, Strom believes the experience gives her a special connection with the NICU parents – a mutual appreciation of life.
"For me, to not be around babies would make me a sadder person. The fact that I see these kids and they're just overcoming all these obstacles given to them at birth – it's inspiring for me to never give up," Strom said.
"Even if I don't have a baby of my own, I'm still able to love on these kids and these families and that just fills my heart with so much joy."
Cox, whose 7-month-old daughter Evalee now weighs almost 20 pounds and is doing "amazing," is still emotional about her time at the NICU, choking up when recalling those early days. But she's inspired by Strom's photos.
"I didn't really, really grasp the meaning of them until I had already gotten home and looked at them all over again," Cox said. "You see where you've come from."