The family who gets tattoos together, stays together!
Kyra Sedgwick's family of four chose to show their devotion to each other by all getting one matching tattoo. And the actress was the mastermind behind it all — even though she didn't really mean to be.
During a Thursday night visit to the "Late Late Show," Sedgwick explained how it happened. It all started when she and hubby Kevin Bacon stepped out on the town with their two adult children.
"We were on our way to dinner one night and I said, 'Let's all get really drunk and get tattoos!'" But she was quick to add, "It was a total bad joke."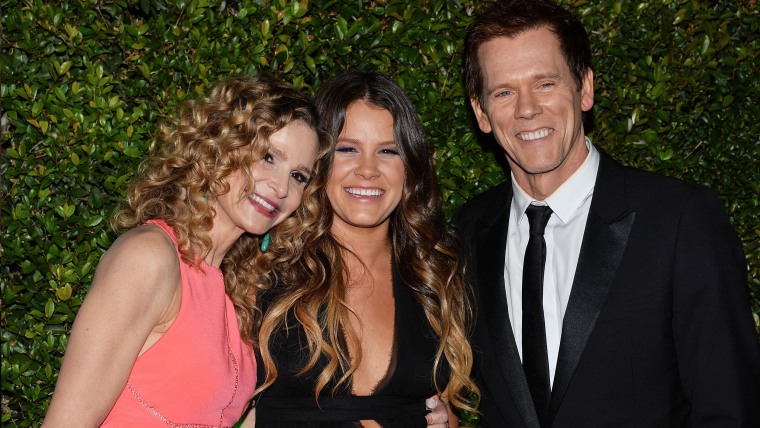 However, Bacon, as well as son Travis and daughter Sosie, weren't laughing. In fact, dad got to work.
"Kev was like sketching in the restaurant," she recalled.
While they didn't rush out to get the ink right then and there, eventually, it happened.
"A couple of years later, we all got our tattoos," Sedgwick said. "We have a family tattoo with all of our initials on it."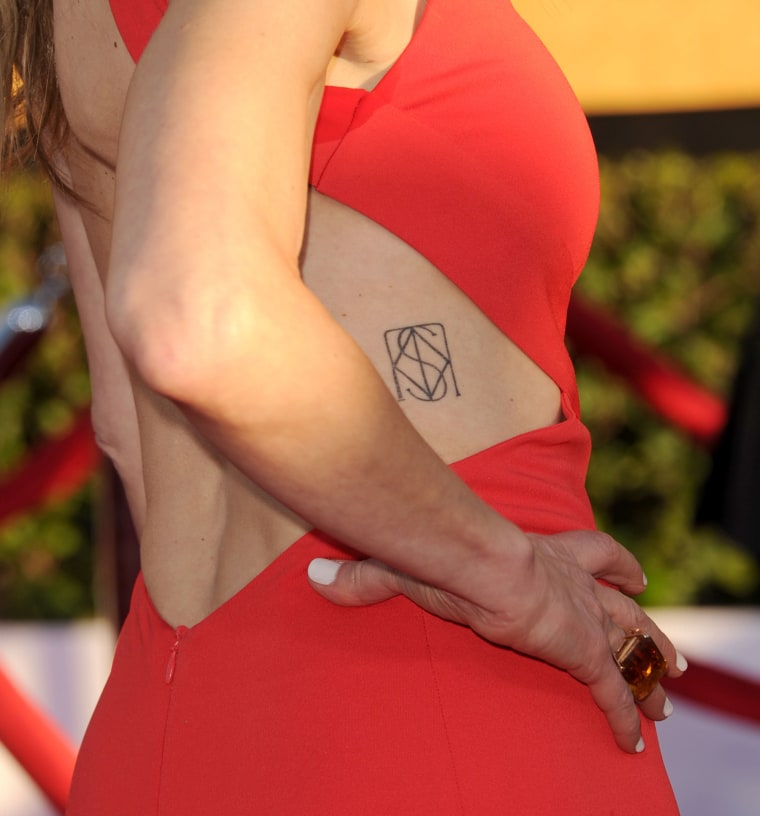 And what started out as a joke turned into a simple and beautiful sign of unity.