Kylie Jenner has revealed what she and her boyfriend, rapper Travis Scott, have named their newborn baby girl.
Everybody, say hello to little Stormi.
On Tuesday, the first-time mom, 20, took to social media to share a sweet photo of her daughter holding Jenner's finger. She captioned it simply, "Stormi."
The "Keeping Up With the Kardashians" star, who stayed out of the public eye during her pregnancy, announced Stormi's arrival on Feb. 4 with a heartfelt social media post apologizing to fans for keeping them in the dark.
"I understand you're used to me bringing you along on all my journeys. My pregnancy was one I chose not to do in front of the world," she wrote. "I knew for myself I needed to prepare for this role of a lifetime in the most positive, stress-free and healthy way I knew how."
The Lip Kit founder called her pregnancy "the most beautiful, empowering and life-changing experience I've had in my entire life," adding that she was going to miss it.
She explained to her 102 million Instagram followers, "There was no gotcha moment, no big paid reveal I had planned. I knew my baby would feel every stress and every emotion so I chose to do it this way for my little life and our happiness."
Jenner also treated fans to a touching 11-minute YouTube video called "To Our Daughter."
"I've never felt love and happiness like this," Jenner wrote on Instagram Sunday. "I could burst!"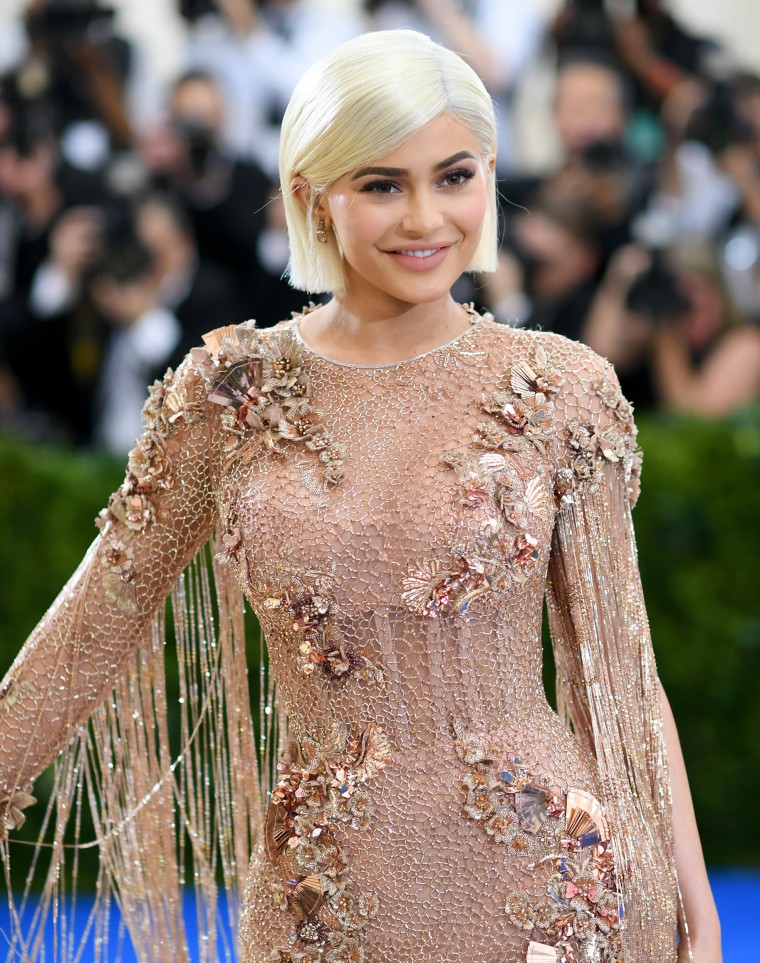 But the reality TV star isn't the only one bursting with joy.
Jenner's mom, Kris Jenner, shared the same baby-name photo on social media Tuesday and wrote, "Meet my precious granddaughter Stormi! I love you endlessly."
And on Monday, proud grandparent Caitlyn Jenner took to Instagram to share her happiness over Stormi's arrival.
"My daughter just had a daughter. It's amazing to be by your side through this journey," the former Olympian, 68, captioned a throwback pic of Kylie as a baby.
"She's SO beautiful already. Can't wait to watch her grow," she gushed.
Congrats again to Kylie and Travis!