The Kardashian-Jenner family is everywhere. But for the past nine months, Kylie Jenner was not.
The 20-year-old reality TV star and entrepreneur took an unprecedented social media hiatus during her pregnancy, and in the weeks since giving birth, she's kept her newborn daughter, Stormi Webster, under (literal) wraps.
Until now. On Saturday, Jenner shared a long-awaited close-up of Stormi on Snapchat.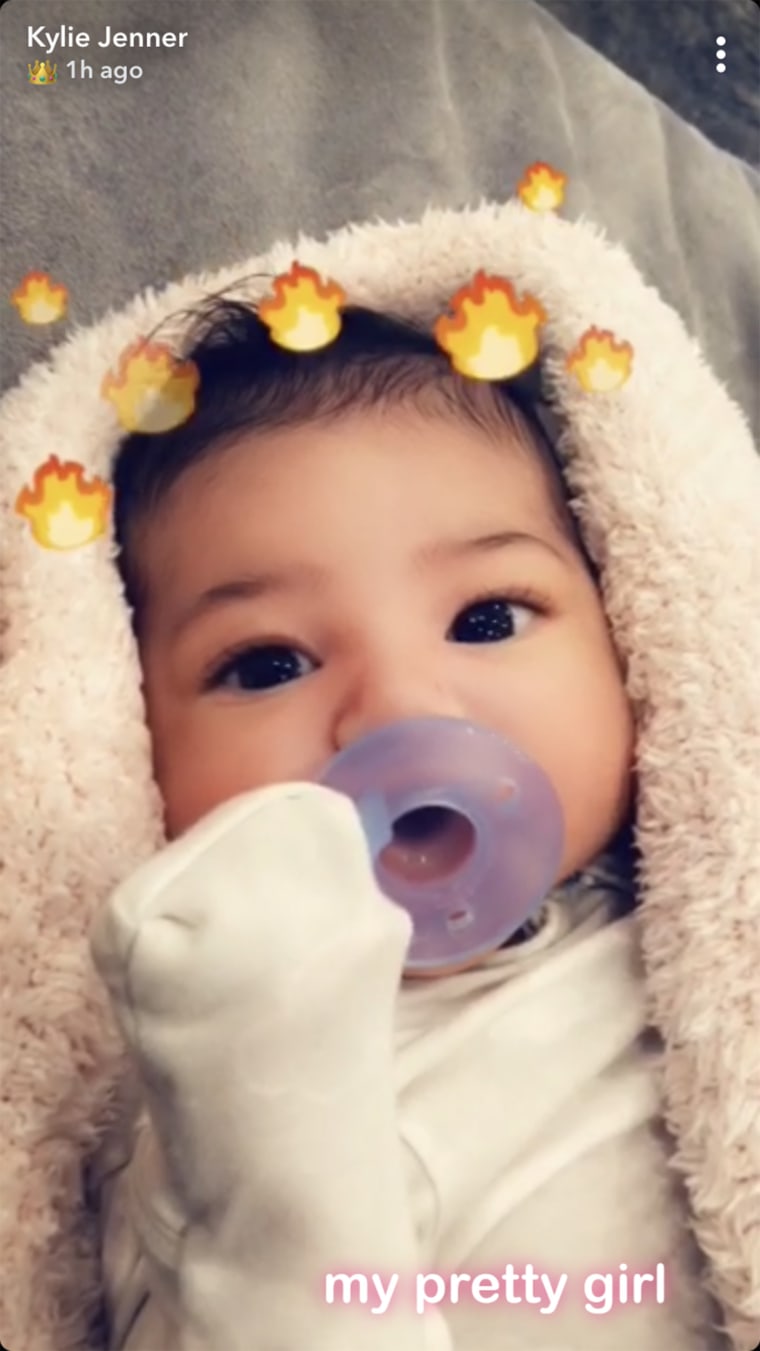 Apparently, the 1-month-old already knows her way around a filter ... much like her cousin Chicago West.
"My pretty girl," Jenner captioned the photo, adding a halo of flames. We're not sure we can use the word "hot" in reference to a baby, but she certainly does look lovely, apparently sharing her mom's dark hair and olive skin.
Proud papa Travis Scott also reposted the photo on Instagram, anchoring it forever in the social media universe. It had already gathered nearly 1.5 million likes at press time.
Congratulations to Stormi on her social media debut! We look forward to seeing her leverage her selfie skills into an empire, or winning at whatever path she so chooses.