Caitlyn Jenner's eight-part docuseries, "I Am Cait," will offer viewers a unique opportunity to get to know the former Olympian as they've never known her before — up close and personal post-transition.
But those who tune in won't be the only ones getting to know her. As a new sneak peek proves, even daughter Kylie had a new opportunity to meet Caitlyn for the first time on the show.
"I do want to meet her," Kylie says before coming face-to-face with Caitlyn in the clip that debuted on TODAY Friday. "It'll all be a little uncomfortable in the beginning, but I think we're both ready."
MORE: Brody Jenner on dad's transition: 'Caitlyn is just a much freer person'
And then — ready or not! — Kylie walks right in on Caitlyn prepping for the camera, along with another generation of Jenner.
"Hey, pretty!" Kylie exclaims as she sees her dad.
"Hey, baby! I didn't know you were here," Caitlyn says with a warm hug.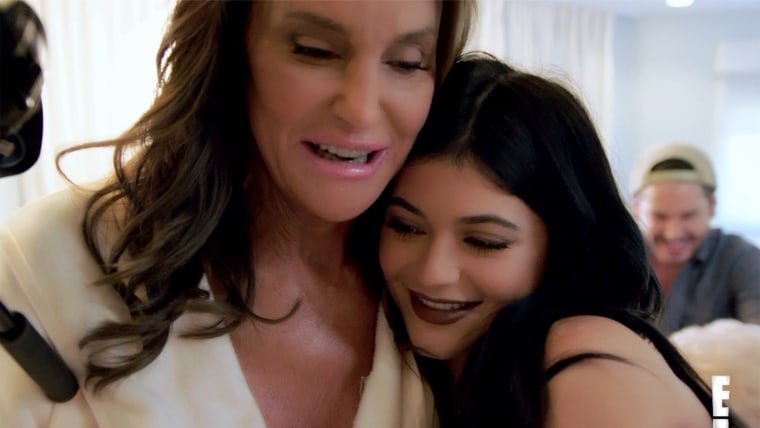 That's when Kylie notices the other familiar face in the room — Caitlyn's 88-year-old mother, Esther.
MORE: Caitlyn Jenner promises E! documentary will be 'quite the journey' in new clip
"I have a little present for you," Esther teases the teen before presenting her with a vintage photo. "I thought you should have this. It's me when I was 17."
Kylie and Caitlyn can't help but notice how much the youngest Jenner takes after the eldest.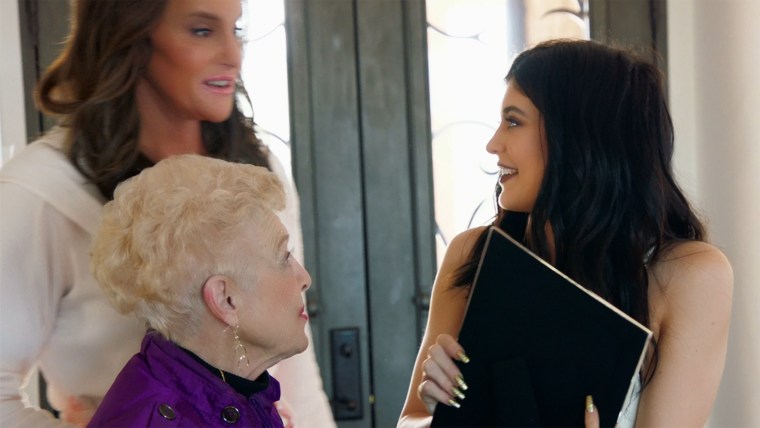 "Here's the kicker," Caitlyn adds, "She was 17 years old in this picture, and she was married."
Kylie, who's been dating rapper Tyga for some time, then shoots back with a kicker for Caitlyn, too. Just watch for yourself!
And watch the following clip for another preview of what's to come on the show:
"I Am Cait" premieres July 26 at 8 p.m. ET on E!