Oh, those maddening little Cutlets!
Babies and toddlers always seem to find a way to get the best of us, especially when we're out-manned during an all-out blitz. Just ask Chicago Bears quarterback Jay Cutler.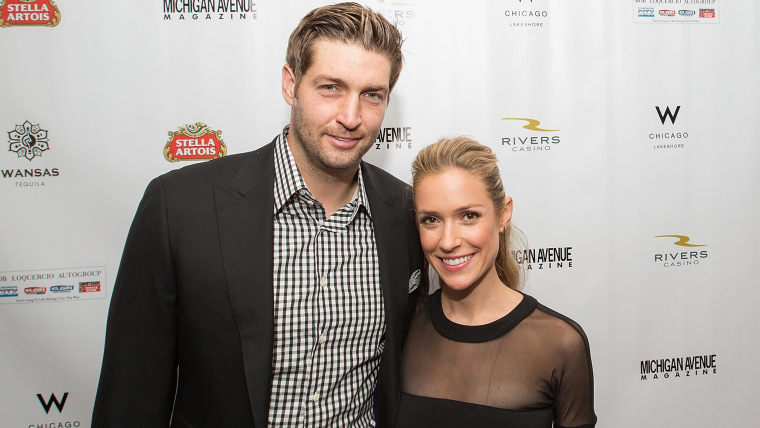 Having just a wee bit of fun at her husband's expense, Kristin Cavallari posted funny texts from an overwhelmed Cutler looking for a little backup as she was returning from a trip.
"The eagle has landed," she texted the NFL star.
His welcome-home message was more of an urgent plea to get home stat to help with their sons, 8-month-old Jaxon and Camden, 2. "Need u home asap," the texts started. Followed by, "All hell has broken loose."
"Jax is in his crib."
"Cam refuses to eat."
"I'm about to leave"
While her immediate reaction was "WTF," it's clear she found lots to laugh about in those pleading texts, which have since gone viral. After all, what parent can't relate to being home alone with a little one who refuses to nap, can't stay clean, or Won't.Stop.Wailing?

"Contrary to what many people think, we don't have a thousand nannies," the TV personality wrote on Instagram. "So with that being said, when I got home from LA 2 days ago this is what I landed to. Pretty hilarious. Ladies, u want your man to appreciate u? Leave them alone with the kids to see what we deal with!"
Lisa A. Flam is a news and lifestyles reporter in New York. Follow her on Twitter.