Reality TV star Kristin Cavallari has finally given fans their first glimpse of her new daughter, Saylor.
She posted an adorable photo of the 6-week-old baby girl, her third child with Chicago Bears quarterback Jay Cutler, on her app, in a post titled, "Meet Saylor James."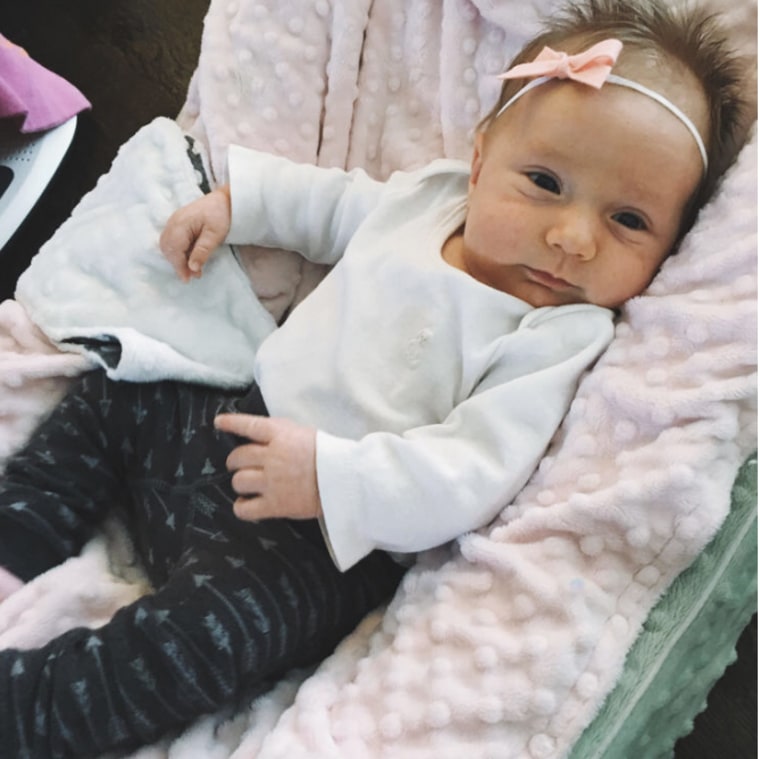 "I couldn't have asked for a better baby," Cavallari wrote. "We're very lucky to have such a sweet, easy girl, especially since she's the third one! I guess there was no other option! Happy new year, everyone!"
RELATED: Kristin Cavallari and Jay Cutler welcome third child
The post comes at a difficult time for Cavallari, whose older brother was reported missing last month and later found dead. She's said that Saylor has given her strength and "been my light throughout this whole thing."
"2015 brought my sweet, baby girl but it also took my brother's life," she wrote in a New Year's Day Instagram post. "Hoping for no extreme highs or lows this year."
Cavallari, who celebrated her 29th birthday on Tuesday, has two other children with Cutler: 3-year-old Camden and 1-year-old Jaxon.
RELATED: Kristin Cavallari reflects on baby Saylor and losing her brother in New Year's photo
While she's posted a few photos of Saylor since she was born in November, this is the first photo that shows the baby's face. In the snapshot, she looks peaceful in a pink headband, white blouse and navy printed leggings — possibly a fashionista in the making, if she takes after her mom.