Chicago Bears quarterback Jay Cutler and Kristin Cavallari have revealed the gender of their third child. They're expecting — drumroll, please — a baby girl!
And they chose to share the news in a creative way: 28-year-old Cavallari posted a photo on her mobile app (a lifestyle platform where she shares health, wellness, fashion, beauty and parenting tips) in which she's got her arms around Cutler's neck and is dangling a pair of pink Converse sneakers.
The caption reads: "The boys are so excited to have a little sister on the way!!!"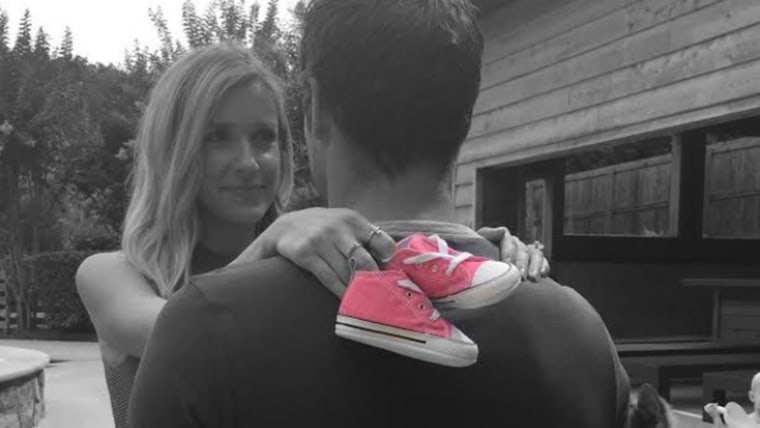 Cavallari and Cutler have two sons already: Camden, age 2, and Jaxon, age 14 months. The former reality star shared the news that she and Culter were expecting their third child back in May.
In the announcement, she posted a photo of herself making a heart shape with her hands in front of her not-quite-there-yet baby bump, along with the caption, "We're at it again! Thrilled to announce baby number 3 is on the way! The Cutler crew just keeps on growin'!"
Camden and Jaxon sit in the red wagon behind her.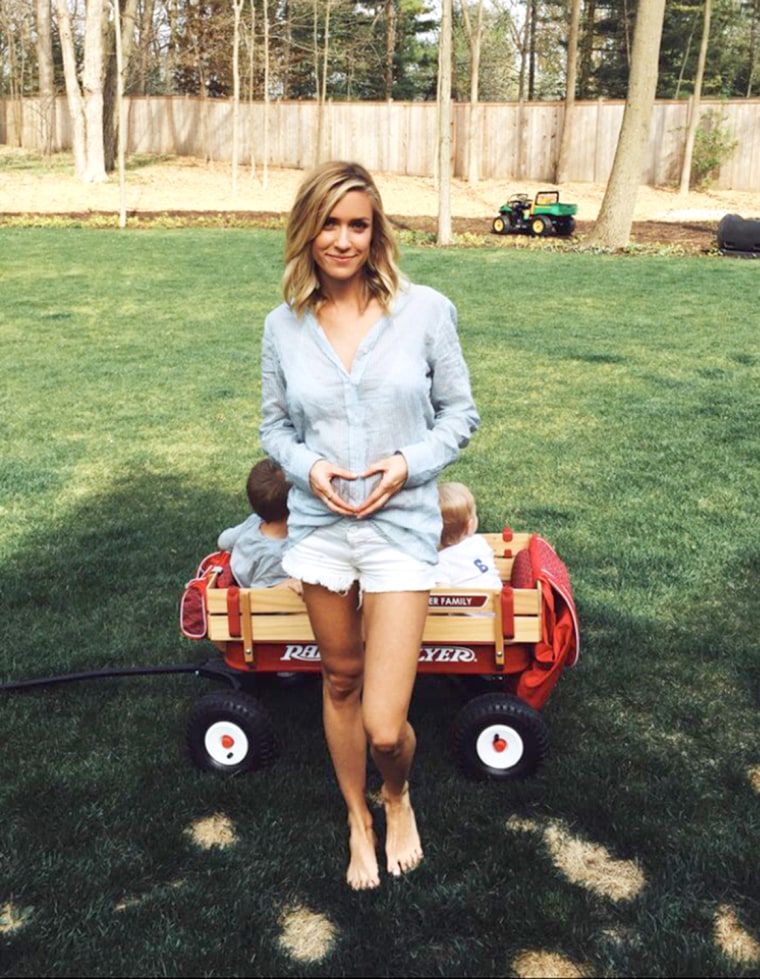 Earlier this year, she gave fans a glimpse into the couple's life, posting a series of funny and frantic texts from her husband, who was watching the couple's two children while awaiting her return from a business trip.
In 2014, Cavallari told E! that she felt "lucky": "Both [of the first two] pregnancies have been really easy for me."
We hope that her third pregnancy will be just as much of a breeze!