Kristen Bell knows people love how real she and husband Dax Shepard are, on social media and in real life.
But she has a confession: "That is choreographed," she told TODAY Parents in an exclusive digital interview.
Bell cares deeply about protecting the privacy of their children; she does not share their photos and she stands up to paparazzo who try to sneak photos of them. So, some things about her family life she'll share and others she definitely won't.
"As open as we are, we've agreed to a certain amount of openness. And the rest is ours. And it will stay ours," Bell told the TODAY Parenting Team's Meredith Sinclair in an interview at the Mom 2.0 Summit. "We are fiercely territorial about our family."
In other areas of her life, Bell is totally transparent — the mother of two and star of "Frozen," "Bad Moms" and "The Good Place" speaks candidly about her struggles with depression and anxiety.
"I like hearing that it helped somebody. And that will always drive me to continue to overshare," Bell said. It was her husband who first inspired her to talk about her mental health, when she asked him what she should discuss on an upcoming talk show appearance.
"It occurred to me that I was showing this very bubbly, bright persona, and that it was inauthentic. Because it wasn't telling the whole story," Bell told TODAY Parents. "I had a pit in my stomach for almost feeling ashamed that I had hidden it for so long, because it could've helped people before if I had talked about it."
Related: Kristen Bell reveals her struggle with depression in chat with Natalie Morales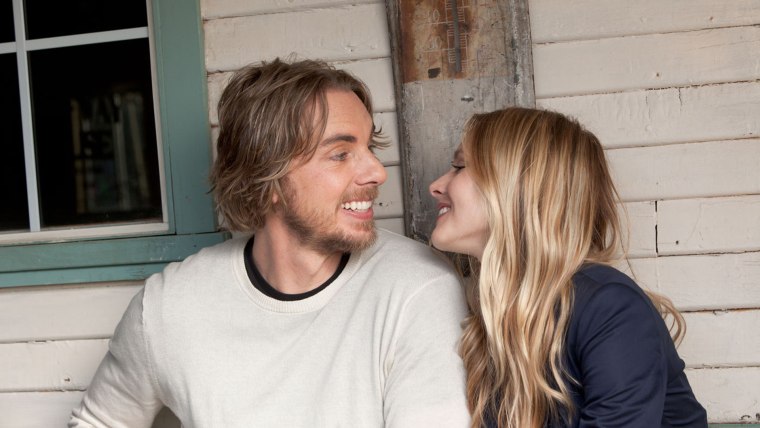 "I'm grateful to my husband for saying, 'No, you should just talk about it.' Like he talks about the fact that he's sober, and that helps people," Bell said. "And I now have not stopped talking about it, mainly because I want people to hear that it's not a big deal and that you can be happy and healthy."
Bell, who said her goal in life is to promote happiness and reduce suffering, is also co-founder of "This Bar Saves Lives," a company that donates a life-saving nutrition package to a child in need for every snack bar it sells.
As for anyone who judges her, or another mom, or any person dealing with mental health issues?
"It's a joke if you think everybody's not hiding some secret shame about being anxiety-riddled or depressed at some point," Bell said with a laugh. "We're all there, OK? 'Everybody's crazy. It's not a competition."