When it comes to Vaseline, the possibilities are boundless. Beyoncé rubs petroleum jelly on her teeth, while Jennifer Aniston coats her lashes with it. Tyra Banks has been known to sleep with the stuff on her face.
Kristen Bell recently revealed that her 5-year-old daughter, Delta, is also a big fan. But you probably don't want to try Delta's beauty hack.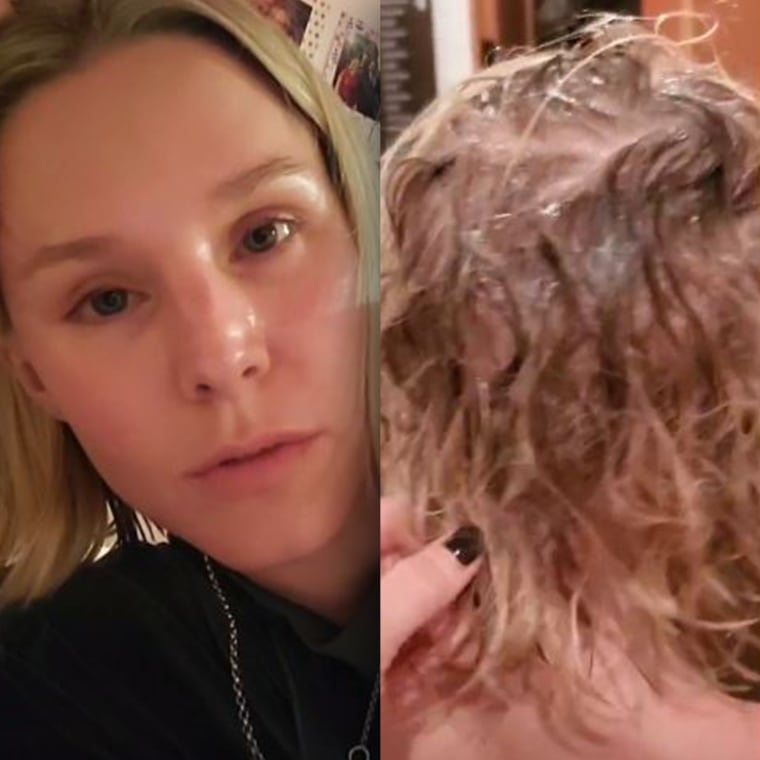 Earlier this month, the little girl washed her hair with Vaseline.
"I'm like, 'Oh, I don't think you got the conditioner out of your hair,' and she's like, 'No, I did,'" Bell, 39, recalled on Tuesday's episode of "The Ellen DeGeneres Show." "Then, 10 minutes later, as I'm putting her pajamas on, I'm like, 'What did you use?' and she's like, 'Vaseline!'"
The "Good Place" actress previously shared a video of the greasy mess on Instagram Stories and asked her followers if they had any solutions.
"Three rounds of Hello Bello shampoo, one round of clarifying shampoo, two rounds of dish soap and we still had to wait four days because none of that worked," Bell told DeGeneres.
Savannah Guthrie found herself in a similar situation back in 2017, when her daughter, Vale, was 2.
"Dear Internet, let's say, hypothetically, your toddler put Aquaphor and Vicks VaporRub on her hair. How do we get it out?" Savannah wrote on Twitter at the time.
Suggestions included baby powder, cornstarch and coconut oil. Dawn dish soap was the most recommended remedy.
Later that day, Savannah shared a progress picture, in which Vale's brown waves appear only slightly coated.
"Update: Dawn didn't take all the grease 'out of the way' but helped," Savannah wrote. "Just 44 more washes and we should be good."
Jana Rago, owner of Jana Rago Studios in Boston, recommends rubbing hair with makeup remover wipes after it's been washed with a clarifying shampoo
"Run as many wipes as you need through the hair starting at the root," Rago told TODAY Parents. To soak up excess oil, dab baby powder to where the Vaseline was applied.
"You may need to do this process a few times," she explained.