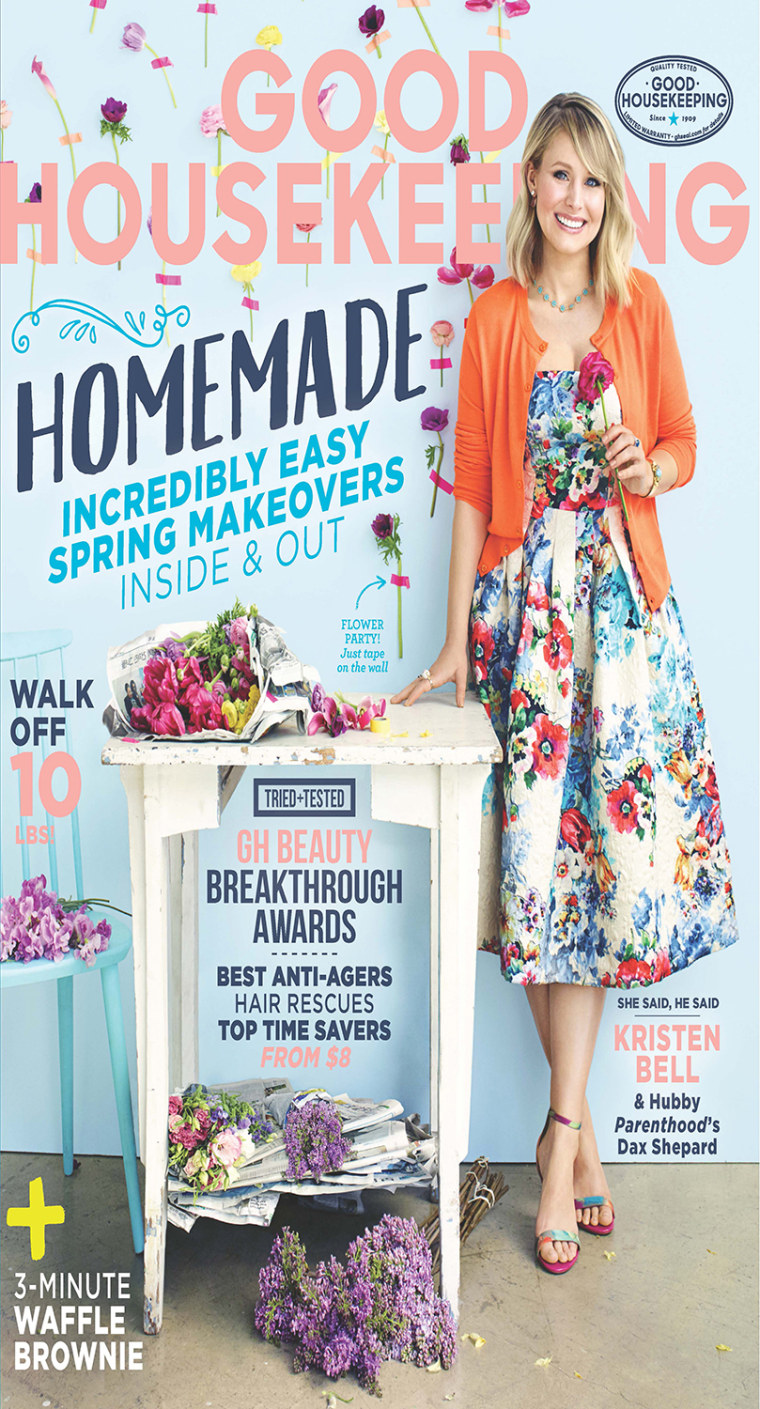 "Frozen" star Kristen Bell has no problem sharing the secret to her happy union with husband Dax Shepard. It's one the pair have relied upon since the beginning of their relationship: couples counseling.
Bell said therapy is like any other tool used to help attain a specific goal.
"You do better in the gym with a trainer; you don't figure out how to cook without reading a recipe. Therapy is not something to be embarrassed about," she says in the May issue of Good Housekeeping magazine.
Bell and Shepard discuss how they began counseling very early in their relationship as two people with different communication approaches.
"I thought I had this life thing down pat when I met Dax. I didn't realize that I needed a much bigger toolbox to have confrontations and disagreements with people," Bell said.
But their personality clashes also have contributed to the couple's love story.
"We're the Paula Abdul video 'Opposites Attract' personified," she said. Over the weekend, Bell told Twitter followers during a Q&A that marrying Shepard was the "best decision ive made 2date."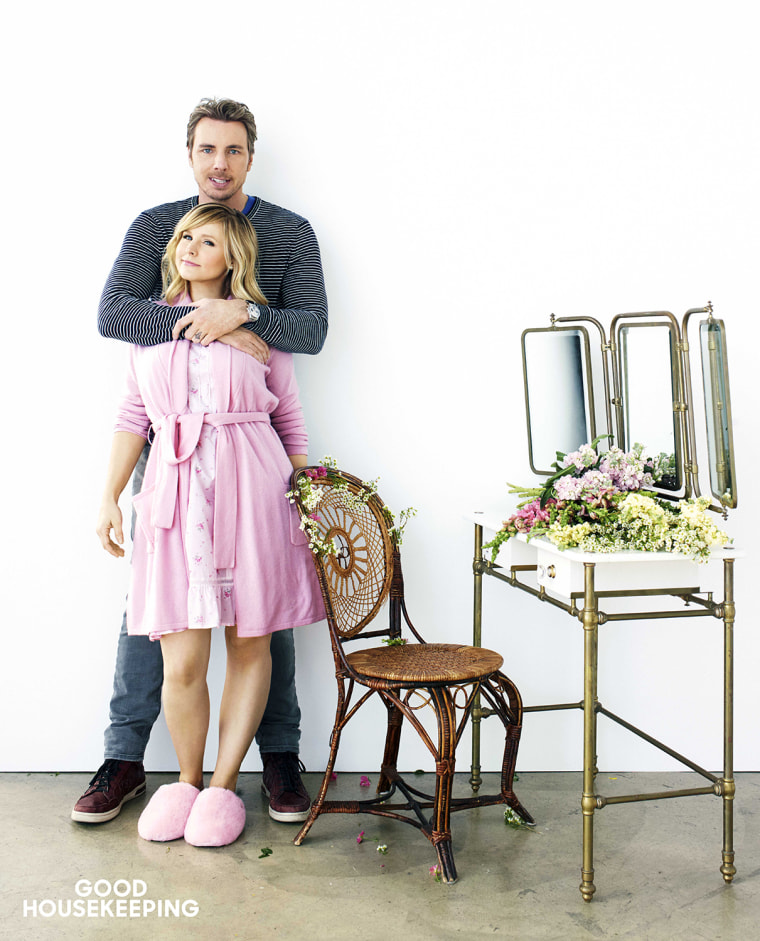 The couple are now the proud parents of two young daughters, Lincoln, 2, and Delta, 4 months.
"Motherhood right-sized everything for me. I'm happier, and I was pretty happy before," Bell said, although she admits she wasn't always sure she wanted children.
"But I can now confirm having them is absolutely unmissable," she said. "Having kids feels like that first seventh-grade crush that overwhelms every molecule in your body, but it's permanent."
And while she has loved those kids, she plans to stop with two.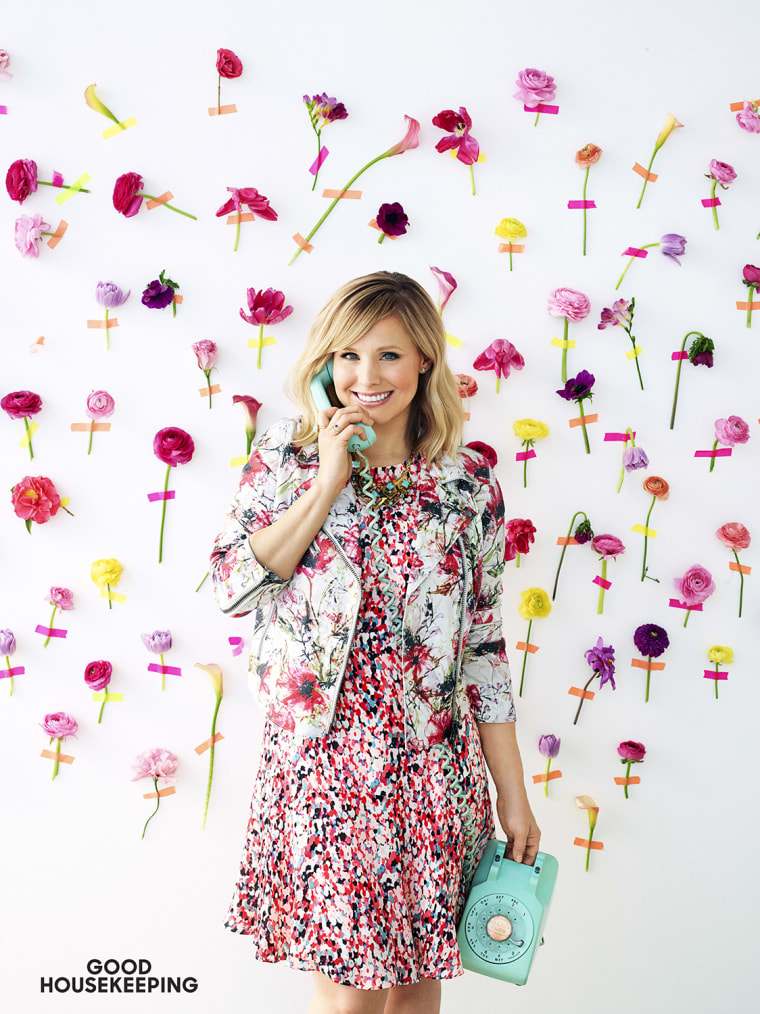 "I loved being pregnant — but I don't want to be outnumbered!"
Since giving birth last December, Bell said she has yet to lose all her baby weight, but she's not exactly in a rush to drop it, either.
"I still have 17 pounds to go to get back to my pre-Delta weight. But I'm going to let it come off naturally" she said. "I'll work out and eat healthy, but I'm not desperate to shed the weight. Body image is what you make of it. I refuse to compare myself to anyone anymore. I've done it; it didn't make me feel good."
She said she gets help with her physical routine from her older daughter, named after both the president and the car, and who keeps her running around like a maniac. Speaking of names, Bell revealed that younger daughter's name was inspired by a pal's suggestion.
"Dax's friend texted, 'Are you going to pick another badass name, like 'Delta Force'? Dax went, 'Ooh! Delta!'" Bell said.
Follow TODAY.com writer Eun Kyung Kim on Twitter.