Niquana Clark was always something of a ham. "I wanted my own Disney show," she said. "I was that kind of kid: I would sing the 'That's So Raven' song and use my own name instead of Raven."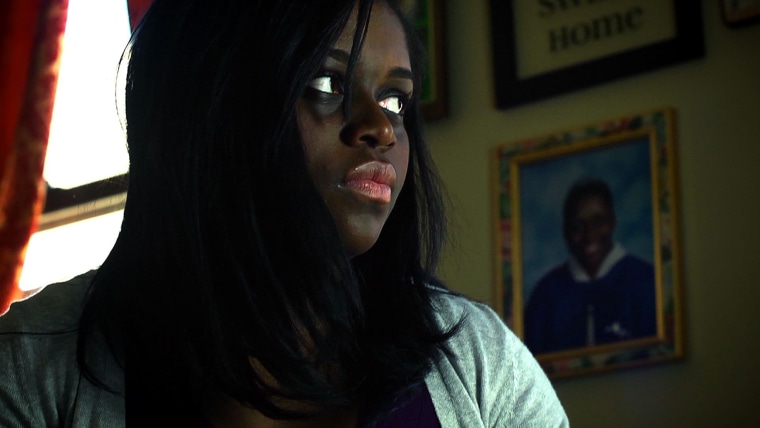 Being placed in foster care as a teenager put a damper on Clark's dreams. Instead, she had to navigate getting her high school diploma, attending college and finding a job without parental guidance.
"Coming into foster care is hard, because you don't know who's an ally and who's not when the system seems to be working against you," she said.
But today Clark is a movie star, thanks to a unique new film called "Know How." In it, she and several other foster youth relive one another's stories of challenge, fear, anger and hope experienced within the foster care system. Along the way, they also sing in imaginative musical interludes.
"I don't think there's ever been a film where it's written and acted by the folks who were going through it, at the same time they were going through it," said director Juan Carlos Piñeiro Escoriaza. "They're non-actors, 15- to 21-year-olds with life ahead of them and lots of challenges with outcomes that can be pretty grim. The cards were stacked against us."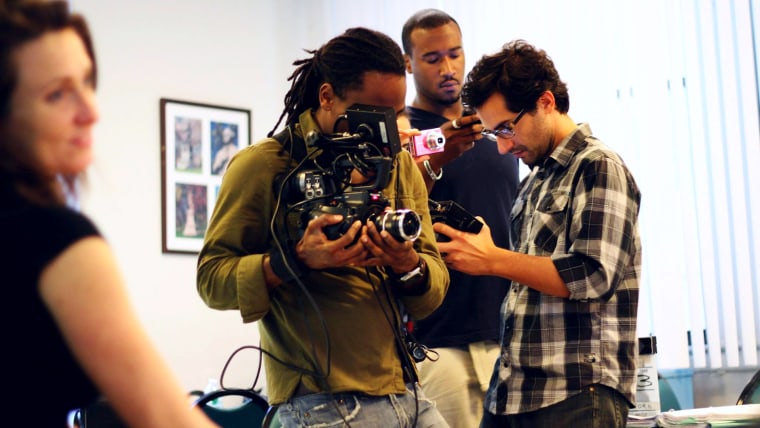 As they are for many in the foster care system. According to Jennifer Rodriguez, a former foster child who is now executive director of public advocacy organization the Youth Law Center, the odds are poor for the 400,000 children in the U.S. foster care system: Fewer than 50 percent graduate from high school; of the 25 percent who do enroll in college, fewer than 5 percent graduate. Those who've aged out of foster care have higher rates of mental illness, homelessness and are more likely to be under- or unemployed.
"The foster care system doesn't adequately prepare young people for transition into adulthood, and they have no safety net at all," Rodriguez said.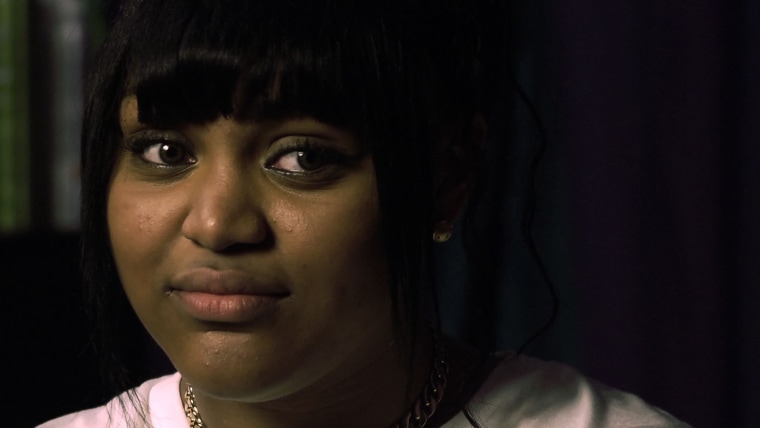 Making a movie amid those bleak statistics might seem indulgent, but the five-year process of creating the film was more than just pointing a camera and shooting the footage. "Know How" began as a dramatic musical play created within the walls of the Possibility Project, an organization that helps at-risk and foster care youth become leaders by using performing arts to change their view of the world.
"We got a lot of feedback from people saying, 'This is an important story you guys are telling,'" said Clark.
Next up: the movie. By 2011, Escoriaza was on board to direct, and he was firmly in the corner of keeping it a musical. "Music helps bring out some of the conversation of the inner life of these youth that can be hard to parse otherwise," he said. "In the movie, it's like an inner dialogue that gets pushed out — these are fantastical moments that exist in their minds."
Expressing those moments was tough on the actors. Recalls cast member and former foster care youth Gabrielle Garcia, "Usually actors finish a deep emotional scene and can step back from it. We would have those scenes and then have to go home and not get a break. I didn't have any space from it, and it was a bit exhausting because of all the realness of it."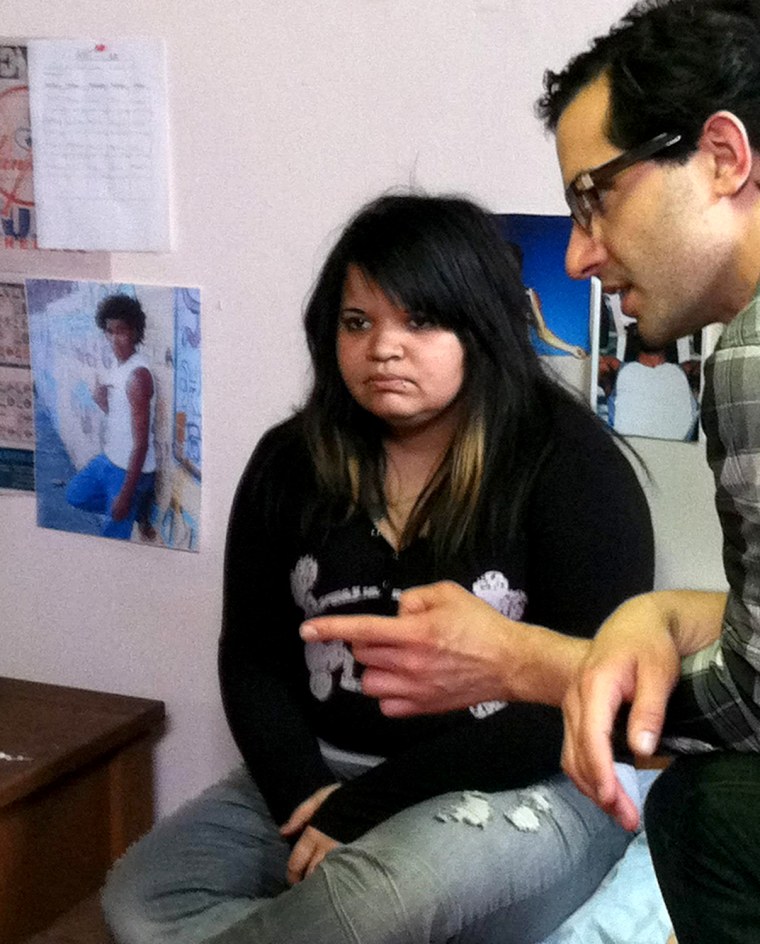 But as the project took shape, it began shaping those helping to make it happen. Clark said she was "basically a dropout" before signing on to "Know How." "But the Project happened and made me realize things about myself, and where my life was going and what I needed to do for myself," she said.
She's now taking a semester off of college and working full time while still participating in the Project's foster care program.
Garcia, meanwhile, is attending Hampshire College in Massachusetts. "Being on the movie gave me a place that was predictable and stable, and that gave me a lot of confidence at that time in my life. The process of the movie helped me develop a sense of 'I can follow through on things,' and 'I can do things I never thought I could do.'"
Rodriguez, who calls the movie "groundbreaking," said that she hopes the film's theme of hope will transmit to general audiences and to fellow foster youth alike. "[While in the foster system it] becomes really hard to imagine what life is like outside," she said. "In the movie you can see the spirit that each one of these young people has — and that can be really elusive when you're in care and being treated like a case file with a number and moved around."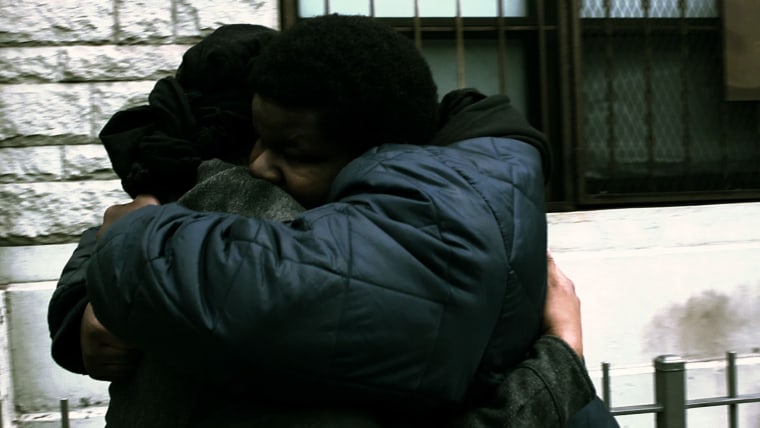 In the end, while "Know How" is a film that stands on its own, both its director and Rodriguez hope it works as a piece of advocacy too. The Youth Law Center has partnered with the film to host a petition drive asking for systemic reform, and Escoriaza says he hopes the existence of the movie will spur more funding to help foster youth. Garcia has taken the concept of funding one step further: She's now got a GoFundMe page to raise money for law school.
"Youth in the Possibility Project have better outcomes," Escoriaza said. "When you have programs that help youth gain more confidence, leadership skills and the ability to see the future. Those aspirations become reality because you can have hope, and with hope anything is possible."
"Know How" will open in select theaters on May 15.