Kirsten Dunst and her former "Fargo" co-star Jesse Plemons have just landed roles of a lifetime — as new parents!
A rep for Dunst confirmed the happy news to TODAY Tuesday, and revealed the actress gave birth to a baby boy.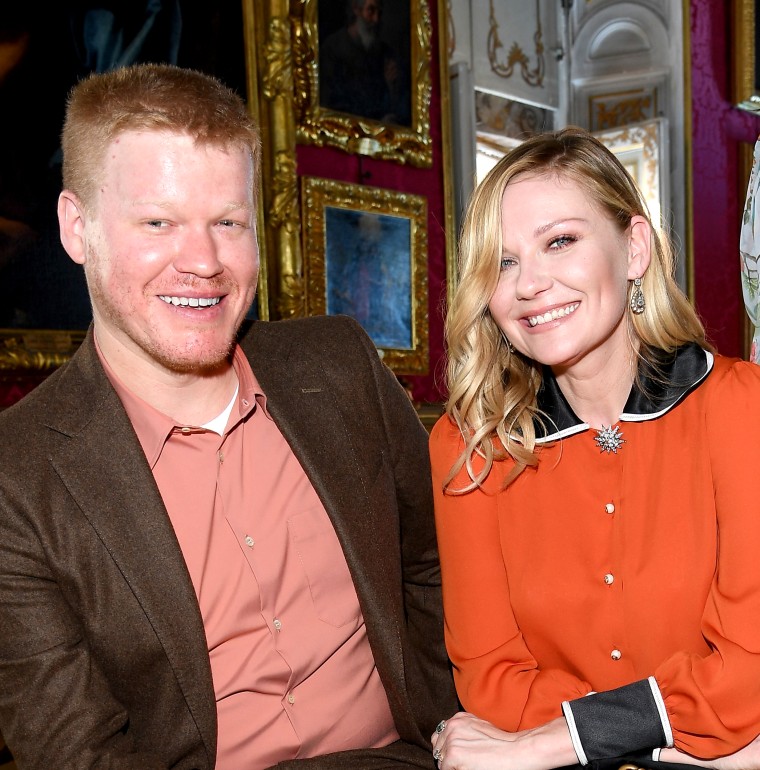 The arrival of the bundle of joy comes just three months after Dunst revealed her pregnancy to the world — and not via the usual means of social media announcement or interview tidbit.
Dunst simply let photos of her baby bump do the talking when fashion house Rodarte revealed its Fall/Winter 2018 Portrait Series.
But while she stayed mum during her pregnancy, she opened up about her mom ambitions just before it.
"I'm at a stage in my life where I'm like, I've been working since I was 3," she told Marie Claire UK last summer. "It's time to have babies and chill."
But don't expect her to chill for too long.
In a past interview with Net-a-Porter, the 36-year-old explained that, in addition to wanting kids, she wanted "to continue acting."
The new arrival is the first child for both Dunst and Plemons, who became engaged after getting to know each other while filming the second season of "Fargo."
In fact, while her baby boy's name remains a mystery for now, she once joked to Jimmy Fallon that they already had a moniker in mind for their one-day addition.
"I'll name my kid 'Fargo: Season 2,'" she laughed.