Dallas French could feel the eyes on her from the other patrons at an Arkansas Olive Garden when she spilled her crying baby's formula all over herself and the floor.
French was feeling frazzled, having spent the afternoon at the hospital with her 4-month-old daughter, Ellee, who had to undergo hours of medical tests after a month-long illness.
That's when Olive Garden waiter Rob Davis, 36, delivered salad, bread sticks and a side of kindness that left French in tears.
After French went to the bathroom to clean up, Davis placed Ellee on one side of the booth and began feeding her with the bottle. He told French, 36, and her husband, Eric, 30, to take a break and enjoy their meals.
RELATED: Enterprise Rent-A-Car employee helps mom of twins in viral photo
French, who didn't know Davis' name at the time, took a photo of the touching moment and later posted it to Olive Garden's Facebook page to say thanks.
"Most people, when all you see is a parent that just spilled formula all over the place and you have a crying baby, no one is trying to wait on that table,'' she told TODAY. "Most people would've just taken their break, but he stepped in and stepped up, and it made me cry when I left."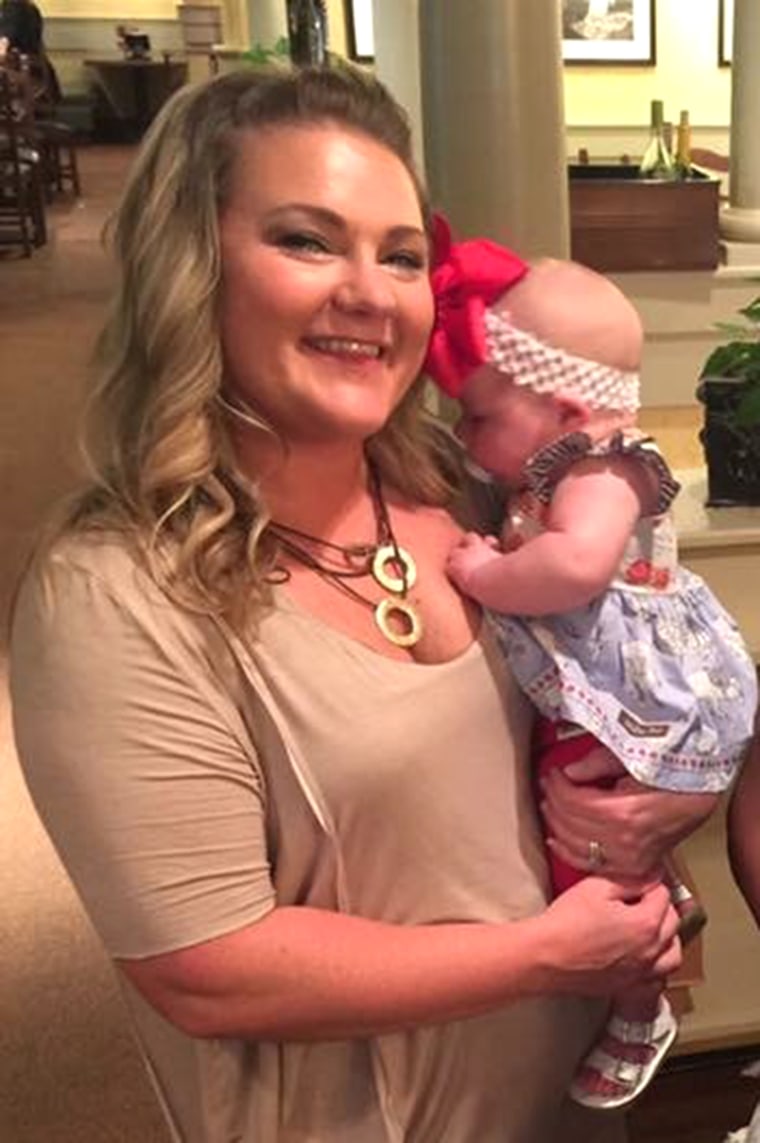 "I didn't know it meant so much to her,'' Davis told TODAY. "I also didn't know it was such a big ordeal as far as the baby's health. That kind of made it a little more powerful for me that the baby smiled at me."
Davis, who is also a certified personal trainer, has worked at Olive Garden since November 2015 and has three children of his own.
"I felt comfortable enough to say, 'Let me feed the baby,''' he said.
"I could tell from the beginning he was a really good guy just from his personality,'' Eric French told TODAY. "Robert didn't know anything about what we had been through that day. Just out of the kindness of his heart, he just jumped in and helped."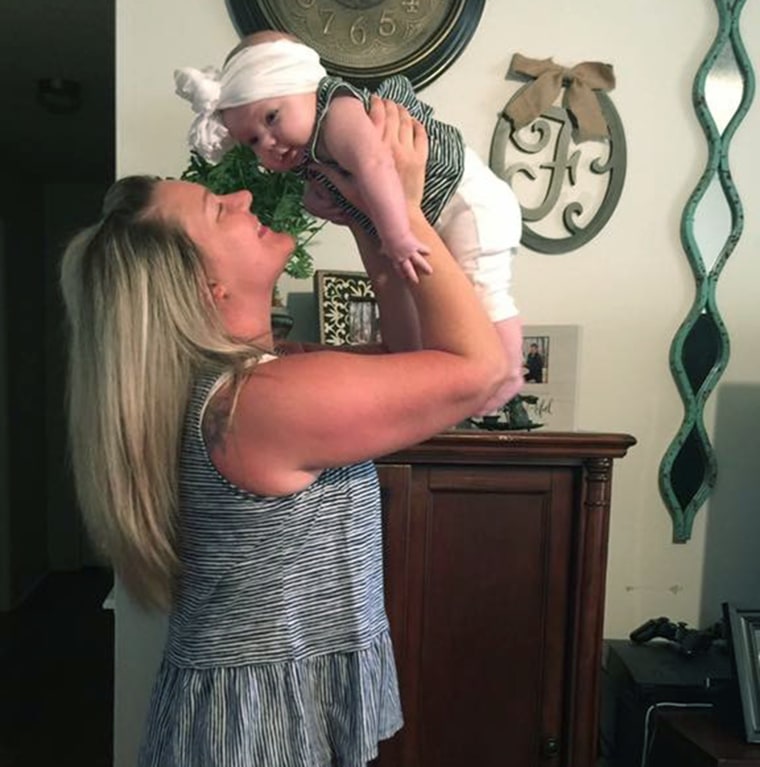 Ellee, the youngest of the couple's four daughters, had been sick all month since receiving her 4-month shots on July 8. After E. coli was discovered in her urine, she was treated with antibiotics and had her kidneys checked for any damage.
"Of course by the time we got (to Olive Garden), I was mind blocked and frazzled after seeing kidney testing on a baby for three hours,'' French said. "It's grueling."
RELATED: While baby sleeps, stroller-pushing mom smashes world record in half-marathon
Davis' small act of empathy has struck a chord, as thousands of people have praised the kind act online, but for him it was not out of the ordinary.
"It's just something that I would do,'' he said. "I try to treat all the customers like that."
"It makes me feel good that something so small could make such a big difference,'' Eric said. "I'm almost speechless."
Follow TODAY.com writer Scott Stump on Twitter.