Kim Kardashian West seems to have taken to motherhood — but the reality star, 37, has been open about her challenges with pregnancy and fertility. In an episode of "Keeping Up With the Kardashians" that aired last April, Kardashian West, who suffered with placenta accreta while pregnant with both of her children, revealed she experienced complications after undergoing a procedure she had hoped would allow her to carry another baby.
But that didn't stop Kardashian West from continuing to expand her family with husband Kanye West, 40. In September, she confirmed that the couple was expecting their third child via a surrogate. (She revealed on Wednesday's "The Ellen DeGeneres Show" she and West will welcome a girl.)
Now, Kardashian West is opening up about how the surrogacy experience is "really different" from that of carrying North, 4, and Saint, 1 — and not in the way she expected.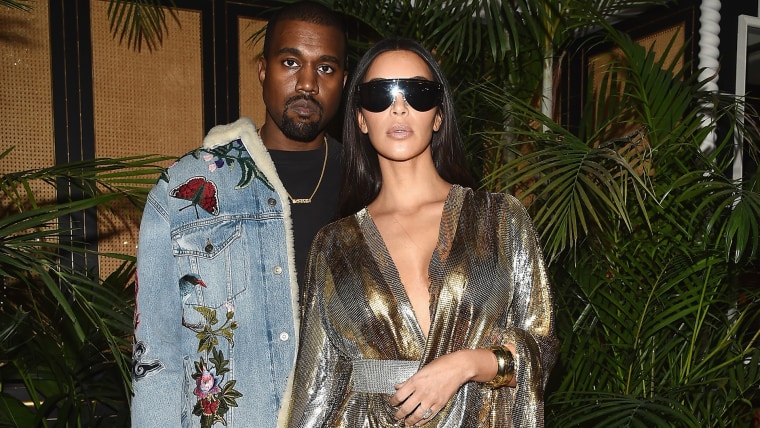 "Anyone that says or thinks (surrogacy) is just the easy way out is just completely wrong," Kardashian West told Entertainment Tonight. "I think it is so much harder to go through it this way, because you are not really in control."
She continued, "Obviously you pick someone that you completely trust and that you have a good bond and relationship with, but it is still ... knowing that I was able to carry my first two babies and not, you know, my baby now, it's hard for me. So, it's definitely a harder experience than I anticipated just in the control area."
Kardashian West also explained how not having the physical reminder of a baby bump has affected the process of preparing for baby No. 3. "You do forget (that it's happening) sometimes," Kardashian West said. "Because I think when you are pregnant, by the time you have the baby, you are so prepared and so ready, and now I am just like, 'Oh, my God, I am going to freak out because I'm not ready and I'm not prepared,' but it'll just all come into place."
She wonders if the effect extends to the youngest members of her family. "I don't know if (North and Saint) don't feel it as much because they don't see my big belly and probably hear me complaining every two seconds," she said. "But, we do talk about it a lot, so I think they are really excited."
We're sure they'll be able to "keep up" with the good news!